You may be wondering why these are the best weed strains for 2023. The answer is clear because, we search our huge stock of strains that are more than 800 different genetics, we compare the data with the trends in the US and Canadian markets. If that seems too little to you, we analyze the type of climate of some areas of the USA and we compare it with the genetics to decide which is better for a certain environment.
It is important to note that we also select the varieties of weed according to their flavor, for the same reason, if you are looking for genetics with a more earthy, fruity or sweet tendency, surely you will find it here. It should not be left aside that the genetics were also selected for the yields of each of the strains, as well as their ease of cultivation and the speed they have to flower and be harvested. Now, let's start with these incredible recommendations
Jokerz strain – Best weed of 2023
Jokerz is an indica-dominant hybrid weed strain that is among the top for 2023 because it was created with a White Runtz x Jet Fuel Gelato cross. It stands out because its flowering is only 9-10 weeks, during which time it produces incredible yields of up to 21 oz/plant outdoors and for indoor growers 1.47 oz/ft2 of buds.
As for the effects it produces, Jokerz generates more relaxing sensations, although it also gives you a feeling of happiness and ultimately leaves you hanging on a flying cloud 420. If you consume very high doses of Jokerz, you can feel overwhelmed since its THC levels 26%-32% therefore, we recommend consuming small or minimal doses.
Its aroma and flavor are fruity since it concentrates notes of orange and it is also gaseous because it has good influences of the diesel type, although it is not uncommon for some phenotypes to have earthy aftertastes, which is due to the terpenes that reign in Jokerz that They are mainly humulene, caryophyllene, linalool, among others.
As if that were not enough, Jokerz is also a champion genetics since it has obtained the award in the "Best Indoor, Purps and Desert" category of the Leaf Bowl 2022 contest in Oregon.
Mimosa Cake Autoflower – Best weed Strains 2023
Mimosa Cake Auto is a hybrid strain with a sativa tendency that is perfect to be smoked in the early hours of the morning, as it produces well-balanced effects and provides good sensations for the body and mind. This autoflowering genetics helps you feel bubbly with its potency that is between 22%-24% THC and its low CBD levels that are only 0.2%.
Yes, you are a lover of autoflowering genetics, this 2023 must-cultivate Mimosa Cake Auto will reward you with delicious buds that give off sweet flavors with intense citrus and orange fruit notes.
Regarding cultivation, we tell you that MImosa Cake Auto produces XL crops with a compact stature. You can grow this strain in confined spaces such as small balconies or small grow rooms. In addition, since its structure is compact, it can reach a height of 90-120 cm (35-47 inches) and it is easy to handle for this reason, it is perfect for outdoor crops in summer since it goes unnoticed and is very discreet.
When growing Mimosa Cake Auto you can use LST techniques to maximize light exposure and corresponding yields. Its dense, heavy buds can also benefit from staking for additional support and to prevent branches from snapping.
Orange Kush
Orange Kush is a unique blend of legendary strains such as OG Kush and Orange Bud, giving it a strong dose of both sativa and indica leanings. Growers who have bred Orange Kush say that this strain is in the middle of the spectrum, featuring a 50/50 split typical of hybrid genetics. Orange Kush has enjoyed great popularity among users all over the world.
However, it does have strong ties to those in specific places in the US like Arizona and parts of the Pacific Northwest, as it is renowned for winning the High Times Cannabis Cup in 1994. So why is it recommended for 2023? Well, because old school genetics are always welcome in any garden, so that the new generations of growers and stoners know that having an anthology plant and understand what it means to smoke such glorious joints.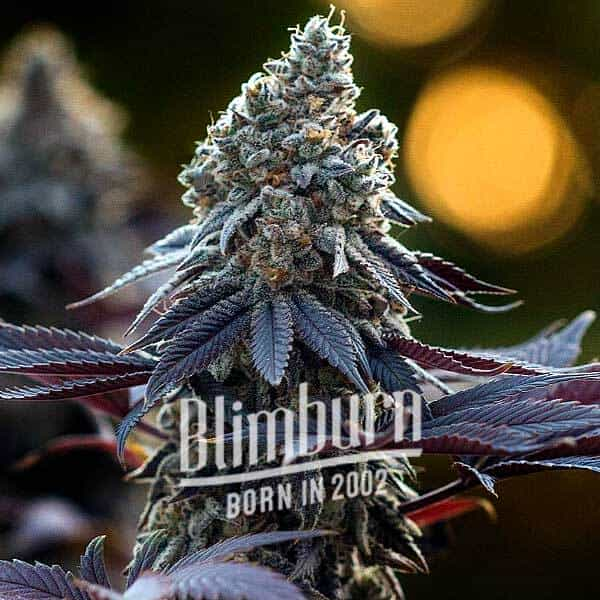 The Orange Kush feminized seeds that we offer you at Blimburn seeds have been made with high selection standards because we work with the best weed seed breeders in the world. On the other hand, we guarantee that this genetics is very resistant to mold and fungus, and has rapid growth as well as flowering because it only needs 8-9 weeks to flower and be harvested.
Also, it is good to point out that it adapts better to Mediterranean-type climates, that is, with long days with lots of light and very warm, as well as dry. We must bear in mind that suitable temperatures are between 80 to 90 degrees fahrenheit
Sexxpot feminized
Sexxpot, as sensual as its name, is an indica blend specially developed to awaken the female libido. This super sexual cross comes from a mixture of the mysterious G13 and an exotic Hash Plant. However, don't expect to be left in your chair: quite the contrary, this variety contains between 12%-14% THC, so its effects can be well received by users of this sexy cannabis strain.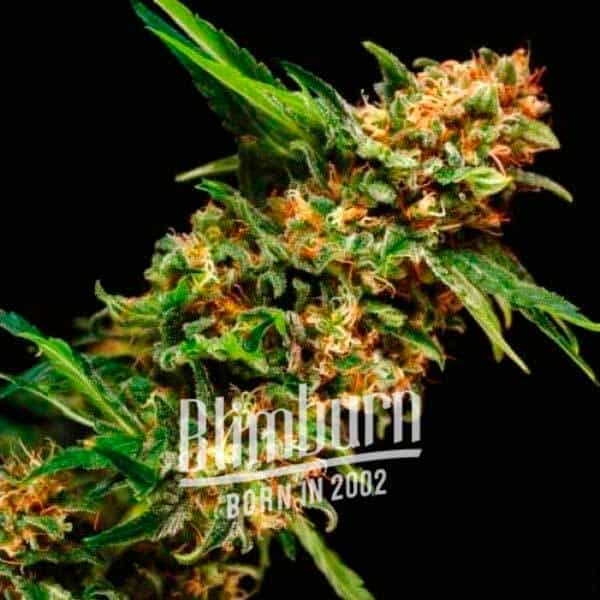 Sexxpot has a high that takes hold quickly, you feel how creative ideas start to fly in your head and then, it leaves you focused to culminate with you in a soft and bearable relaxation. Although it is a mostly indica strain, some sativa effects can be detected early on in the high, including a subtle body buzz. Since Sexxpot is a very exciting weed and is not sedative, it can be used at any time of the day.
Red Gorilla Autoflower
Don't move, because this girl, Red Gorilla Auto is a genetic with a fast growth cycle. It is the cross between Gorilla Glue Auto x Bloody Skunk Auto, an autoflowering line that presents some plants with phenotypes of red or purple tones.
Red Gorilla Auto delivers mostly indica plants that produce buds that develop THC levels that are between 15%-22%, therefore, it is appropriate for novice users who do not want to feel the hit of THC in a very powerful way. Regarding the structure of the plant, Red Gorilla Auto can grow up to 60-120cm and offers a yield of around 1.82 oz/ft2 when grown indoors.
Also, it is perfect for outdoor cultivation in areas with short growing seasons, since its complete life cycle is 8-9 weeks. Therefore, there is no risk of damage due to excess humidity or the arrival of the first autumn rains since before this date you will be able to harvest this wonderful strain.
In areas of the north of the USA such as Meine or territories such as Quebec in Canada, Red Gorilla Auto is perfect because you can grow it outdoors since spring begins to deliver its first rays of sun and temperatures rise. Don't wait any longer and buy Red Gorilla Auto seeds here at Blimburn seeds
Lemon Haze Fast Version
Lemon Haze Fast Version is a sativa variety of marijuana that has a citrus flavor that mixes with sweet notes. Lemon Haze Fast Version we recommend it because with it you will get great harvests but in a shorter time. At Blimburn we obtained this variety by crossing our Lemon Haze x Fast Version strain, which means that the flowering of this new genetics is super fast and takes 2 weeks less to flower, compared to its feminized or regular version.
Up to 2.14oz/ft2 of buds you can harvest in an indoor grow. Outdoors, meanwhile, you're going to get up to 31 oz/plant for the same reason, when growing a Lemon Haze Fast Version outdoors, it's best to use lateral branch supports or mech so the plant has support and can produce more buds fat and heavy.
For those gardeners who are not looking for soft varieties or, on the contrary, too powerful, we can say that this genetic is in the middle, since it has THC levels that are between 16%-20% and produces sedative sensations, it is very calming and also , relax your whole body and mind. For this reason, those people who suffer from fatigue, muscle spasms, chronic pain or even stress, can use Lemon Haze Fast Version for their treatments as it helps fight these diseases.
Purple Bubba Kush feminized
Purple Bubba Kush is one of the indica genetics of many indica-loving users because thanks to its rich flavor and high potency, it can melt away problems and even melt you, leaving you glued to your couch. Our version of Purple Bubba Kush brings together the best of the world of indica genetics since it is a mix of Grand Daddy Purple x Bubba Kush.
With this variety we guarantee that you will have heavy harvests because, outdoors you can obtain up to 21 oz/plant of compact and hard buds like rich, covered with an intense resin.
When it comes to potent strains, this one is definitely at the top of the list, with a THC level of 22-25% leaving most novice users in the dark. You will be surprised as in some phenotypes, you can find purple hues under an almost silver layer of trichomes on the buds. As a true member of the Kush family, its flavors are sweet, with earthy notes, as well as hints of diesel and intense berry.
Be careful, because this genetics will make you hungry for the same, your fridge can be attacked by you. Then, from that feeling of wanting to eat everything, you will relax intensely with a feeling of happiness, which you will see with a smile from ear to ear, lying on the sofa at home, in a lake or on the beach next to your friends.
Alien Technology Fast Version
Alien Technology Fast Version is one of the rarest and most mysterious strains out there. Estimated to be descended from pure Afghan genetics, rumored to have been taken by a soldier returning to the US from Afghanistan. In the mysterious way that it also arrived in the USA, it has been the extent of its fame, since every year it gains more popularity because it is one of the most desired dispensaries on the west coast and has also become the favorite of many growers. throughout North America.
The plants are usually compact in size and produce fluffy and fat buds, which tend to shine due to the intense layer of resin that covers them.
When you grow Alien Technology Fast Version you can do it from mid-spring and you will harvest before autumn arrives with its low temperatures. You are going to collect up to 19 oz/plant outdoors for the same reason, we recommend helping the plant with some supports and applying ties to make LST, with this you allow air to circulate between the buds and better light penetration.
For indoor grows you should expect up to 1.47 oz/ft2 of flowers that give off intense earthy flavors with incense notes of wood and a good dose of sweetness.
You already know which are the best cannabis strains for 2023 and also, you know each of their qualities and we even give you some growing tips for those varieties. Do not wait any longer and buy your weed seeds here, at Blimburn seeds because our seed bank has more than 20 years of experience and our seeds have been grown all over the world by both experienced and novice gardeners.
Remember that our seeds are guaranteed by the quality of Blimburn seeds and be sure, you will get incredible plants that will make you travel and fly through a world full of ideas.
Georgia Pie
This variety called Georgia Pie is enormous in its potency, ranging from 22%-25%. In addition, the bud productions are excellent, harvesting up to 15.87 oz/plant for each gardener who grows outdoors. Unlike indoor gardeners who are going to get a remarkable 1.47oz/ft2 with very compact buds that deliver sweet and peachy flavours. The effects are said to be mild and relaxing, giving users a chance to de-stress after a busy day at work.
These versatile buds can be enjoyed at any time, although many users prefer to enjoy Georgia Pie in the evening before their last meal of the day. Medicinal users suffering from anxiety and depression may find relief in Georgia Pie, as it has received rave reviews for improving mood. Some even report an aphrodisiac effect. Increased creativity and focus are reported, making Georgia Pie popular with artists and musicians.
Georgia Pie which is a brutal cross of Gelato x Biscotti x Kush Mints can be harvested after a standard flowering time of 8-10 weeks. This strain thrives in a climate that is both warm and dry, put attention everyday to the plant if your growing in a warm and humid area because this plant is propense to suffering from the mold and mildew. You can use some techniques to grow the best Georgia Pie like, trimming, prunning, lst and fimming.  Buy Georgia Pie seeds now here at Blimburn Seeds and ensure success in your next crop with these incredible weed seeds that we offer you with the best quality here at Blimburn Seeds.
Mexican Haze
Mexican Haze is a variety of marijuana of Mexican origin. It is known for its high THC content of 15-23% and its citrus flavor, with an aftertaste of wood and hashish. It is a sativa dominant variety and has a flowering time of around 8-10 weeks. In outdoor cultivation, the harvest can be harvested at the end of October, while in indoor cultivation, it can be harvested in an average of 70 days after the appearance of the first pistils.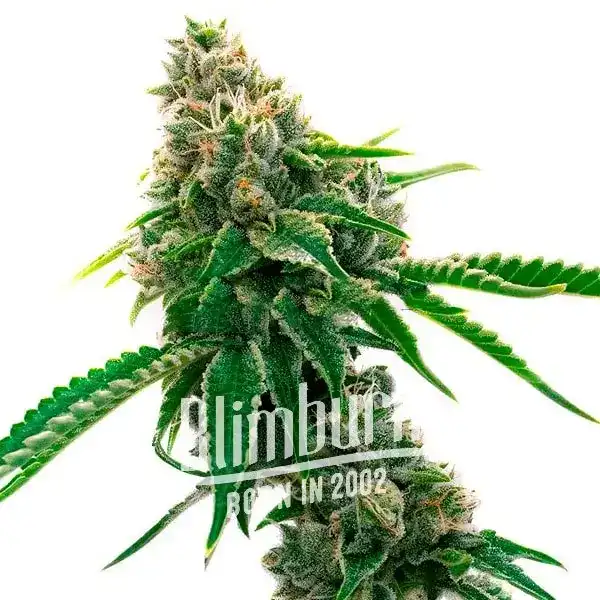 Mexican Haze produces energizing and cerebral effects, very happy with a soft calm at the end of the flight. This variety is recommended for people looking for a stimulating and creative experience. It is also recommended to treat anxiety and depression problems, among others, or medicinal uses, such as chronic pain, fatigue, stress, and insomnia. A warm and sunny climate is recommended to grow Mexican Haze. Although it adapts well to different climates, such as places with high humidity and temperatures, outdoor cultivation is the most suitable, since you can achieve maximum yields that reach up to 28 oz/plant.
We recommend Mexican Haze for this 2023 because this girl comes with an old school flow, suitable for growers who enjoy a heavy yield. As we already said, suitable for outdoor, greenhouse and indoor crops, this strain blows your mind with its qualities. The tails form long lances of tight and crunchy flowers that are covered in resin which plays in an incredible way with its aroma.
Blackberry Auto
Blackberry Auto is a highly regarded strain in its genetics, known for its sweet berry flavor. with a kush note. It is a cross between Cream Caramel Auto x Purple Kush. It has a tendency to bloom well and produces buds covered in "snow." The aroma is fruity and cloying, with earthy undertones. It is beneficial for those with insomnia, muscle spasms and pain, anxiety, arthritis and stress.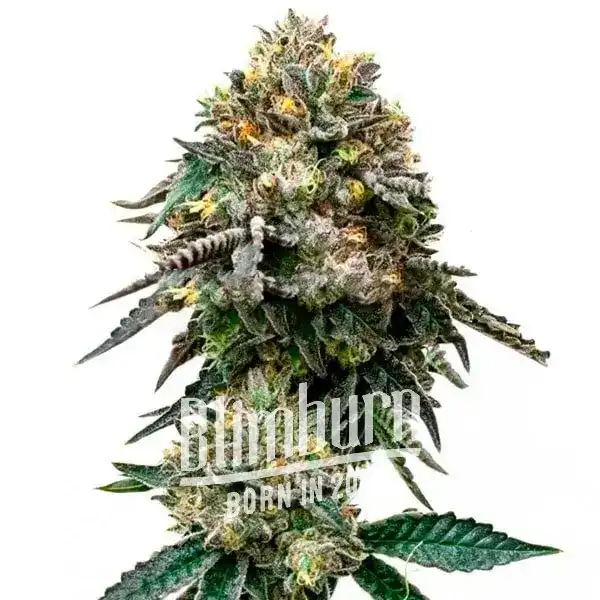 After consumption, users will feel the relaxation of every muscle and be able to sleep soundly. The plant is small and has an appearance similar to an indica strain, and is highly resinous. Its genetics displays lilac and red colors during growth. It can be grown both indoors and outdoors, though indoor cultivation is recommended, particularly in warm climates with stable temperatures.
You can apply cultivation techniques such as LST if you want to enhance the central bud of the plant. Remember that automatic varieties prefer organic nutrition since, thanks to that, they generate higher yields because the beneficial fungi for cannabis plants that are in organic nutrition boost their growth and flowering in a great way. With Blackberry Auto you will get buds with a potency of 17-19% THC and yields of up to 1.47 oz/ft2 in indoor crops and up to 4 oz/plant in outdoor crops.
Tahoe Banana Sherbet
Tahoe Banana Sherbet is an indica cannabis strain with a flowering time of approximately 8-10 weeks. It has a sweet and fruity flavor with hints of banana and an aroma similar to fresh fruit with an intense kush aftertaste. The effect is relaxing and sedative, with a high THC content of between 24%-26%.
Production indoors is 1.47 oz/ft2 while outdoors it can be higher reaching 22 oz/plant. The best growing technique for this genetic is to grow indoors with a soil or hydroponics growing system, ensuring adequate control of humidity, temperature and nutrition. Proper pruning and lighting control is also recommended to maximize production. Using the SOG growing system will make the plants develop a central bud full of flowers and loaded with delicious resin.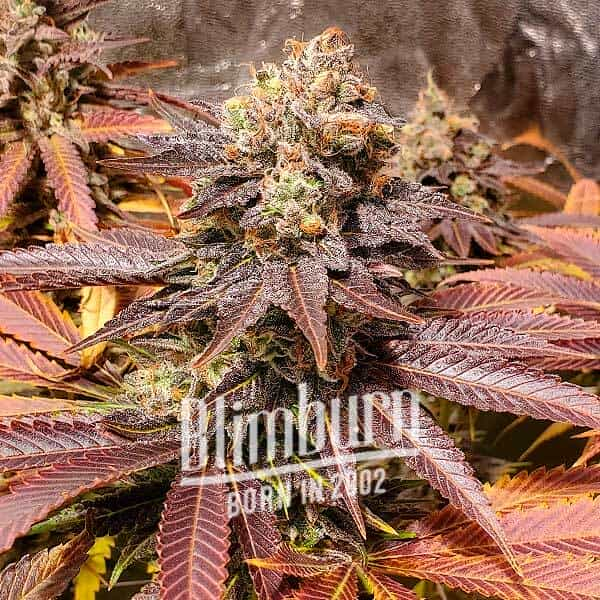 In addition to the above, it is important to mention that Tahoe Banana Sherbet is a variety that requires a bit more experience in cultivation as it is sensitive to changes in growing conditions. Therefore, it is important to have a good understanding of the plant's requirements and be willing to make adjustments as necessary. In outdoor cultivation, we recommend that you grow this genetics in places with a drier and hotter climate, since having such compact buds in very humid areas or with cold temperatures, the crop can run some risks with fungi. Keep in mind that a healthy harvest also requires attention and work in order to obtain healthy and robust buds.
Cheese Fast Version
Cheese Fast Version is an ultra-fast flowering feminized marijuana seed obtained as a result of the genetic hybridization of our Cheese and a magnificent autoflowering Cheese from our private reserve. The result of this mix is ​​a slightly mostly sativa variety of marijuana and is the fast version of the popular and classic Cheese. At Blimburn Seeds you already have it for sale at the best price and with all the guaranteed quality of our genetics.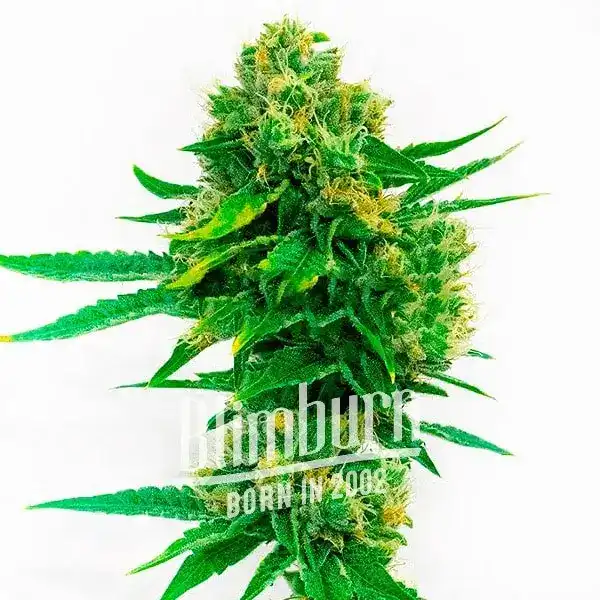 The plants that produce this variety are homogeneous and vigorous with voluminous, elongated, tight buds loaded with shiny resin. Flowering time is reduced by several weeks due to autoflowering genetics. During flowering, its branches will be loaded with a large number of huge and tight buds full of very tasty resin.
It is a very easy variety to grow and as it is a fast flowering version, both beginners and professional growers will have no problem obtaining large yields of top-level marijuana. It adapts perfectly to any growing medium and offers very productive harvests both indoors and outdoors. To get bigger plants and therefore a higher production, it is necessary to grow it in temperate, sunny and Mediterranean climates, where we can collect up to 28 oz/plant. Indoors you can get up to 1.96 oz/ft2 of buds, after a flowering period of 6-8 weeks. At the end of August and beginning of September we must proceed to harvest outdoors.
Cheese Fast Version is a variety of cannabis that retains the characteristic aged and spicy cheese flavor and aroma of the Cheese, providing us with a distinguished smoke that will remain marked on our palates puff after puff. Its mixed effect is very powerful, both physical and mental, combining an exhilarating high with a pleasant state of relaxation.
Gorilla Glue Lemon
The Gorilla Glue Lemon strain is a hybrid marijuana plant created by combining two popular strains, Gorilla Glue #4 and Lemon Pie. It boasts high levels of THC, ranging from 19-25%, making it a potent option for experienced users. With a distinct earthy and lemon flavor, this strain also has a pungent, skunky aroma and is ideal for making concentrates. The flowering time for this strain is around 8-10 weeks and can yield up to 1.97 oz/ft2  indoors and 15 oz/plant outdoors. These feminized seeds are easy to grow, produce high yields of resinous buds and are perfect for novice breeders. However, experienced growers can improve yields by implementing techniques such as SCROG, intense feeding and CO2.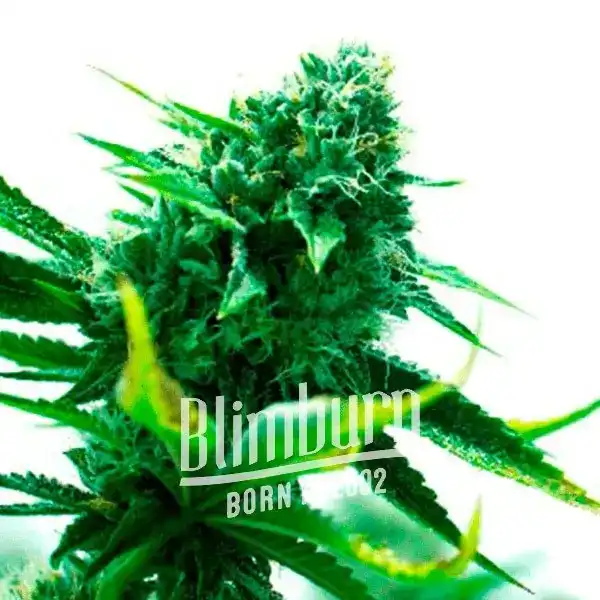 Gorilla Glue Lemon plants thrive in outdoor environments with mild, humid climates and ample direct sunlight. These tall plants require at least one square foot per plant, and regular watering and fertilization can lead to a bountiful harvest in milder climates. The Gorilla Glue Lemon strain is known for its high yields and easy growth, making it a great choice for both experienced and novice growers. Its potent and flavorful characteristics make it a favorite among cannabis enthusiasts. It's essential to not force the plants into flowering earlier than they would naturally, for best result.
The high from Gorilla Glue Lemon is known to be uplifting, providing a cerebral experience that is perfect for creative activities or socializing. The effects of Gorilla Glue Lemon can last up to 2 hours, and it's important to pace yourself, especially for first-time users. High THC levels can lead to dry mouth, dry eyes, dizziness, and anxiety. However, this strain has also been known to have anti-anxiety properties, and it can also help with insomnia, ADD or ADHD. The lemon flavor of this strain will appeal to those who enjoy a citrusy taste in their cannabis, making Gorilla Glue Lemon a must-try for them.
Florida Sunrise Auto
Florida Sunrise Auto is a high-yielding, auto strain that produces an abundance of dense, resinous buds. This strain is perfect for both indoor and outdoor cultivation, with a life of  8-10 weeks from seed to harvest. When grown indoors, Florida Sunrise Auto can produce yields of up to 1.47 oz/ft2. Outdoor cultivation can yield even more, producing up 22 oz/plant.
One of the standout features of Florida Sunrise Auto is its unique flavor and aroma profile. This strain has a sweet and fruity taste with hints of citrus and pine, and a strong, pungent aroma that is sure to please any cannabis connoisseur. The effects of Florida Sunrise Auto are well-balanced, providing a relaxing and uplifting high that is perfect for both recreational and medicinal use.
The best climate for growing Florida Sunrise Auto is a Mediterranean climate with warm summers and mild winters. This strain is also tolerant of a wide range of temperatures and can be grown in a variety of different environments.
The best time to grow Florida Sunrise Auto is during the summer and early fall, when the plants will have the longest days and the most sunlight to support their growth and development. Overall, Florida Sunrise Auto is a versatile and high-performing strain that is well-suited for both indoor and outdoor cultivation. With its fast flowering time, high yields, and unique flavor and aroma profile, Florida Sunrise Auto is a great choice for any grower looking for a reliable and high-quality strain.
Up to here we leave the guide with the best cannabis genetics for 2023. With each of these weed strains you can make a great selection for your garden, whether indoors or outdoors. If, you have any questions, you can leave them here in the comments and soon our team will answer you. Don't forget that Blimburn Seeds are fresh, of high quality, which guarantees a successful crop.