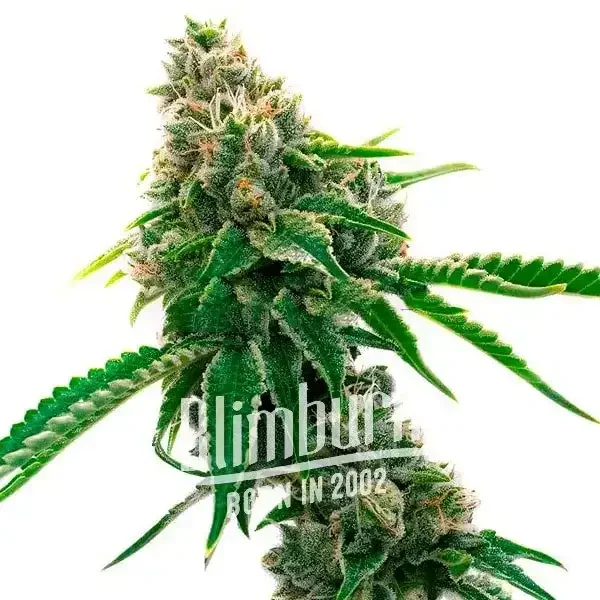 Mexican Haze is a Sativa strain of great recreational quality, although it does not have a very high THC value.
| | |
| --- | --- |
| THC | |
| THC % | 15% – 23% |
| CBD | |
| CBD % | 2% |
| Lineage | Acapulco Gold x Haze x Jack Herer |
| Type of Seed | |
| Genetic | |
| Yield | Medium Yield |
| Yield Indoor | 1.31 – 1.64 oz/ft² | 400 – 500 gr/m² |
| Yield Outdoor | 28 oz/plant | 800 gr/plant |
| Height | 6.56 ft | 2 m |
| Flowering Time | 8 – 10 weeks |
| Harvest Month | All Season |
| Beginner | For Beginners |
| Medical | |
| Effects | |
| Flavor | |
| Terpenes | Beta-Caryophyllene, Limonene, Linalool, Myrcene, Para-Cymene, Terpinolene |
Mexican Haze Sativa Marijuana Seeds
Enjoy a unique experience when you purchase Mexican Haze Sativa cannabis seeds from Blimburn Seeds Bank. It is one of the best-selling Sativa strains in the United States.
Our seeds are fresh and ready to germinate. Follow our Germination guide for best results!
Origins of Mexican Haze Sativa Cannabis Seeds
Mexican Haze is a Sativa-dominant strain from a cross between Acapulco Gold x Haze x Jack Herer. It is a true masterpiece of genetics to achieve such a quality Sativa.
Physically, this plant is a stunner with golden orange pistils and a trifecta of colored resins in gold, green, and brown. Her appearance is quite impressive, but it's the remarkable cerebral high that makes her one of the best strains in the world.
The original Haze also shares the distinction of being in the upper echelons of the Sativa hierarchy. Its genes can be traced back to local varieties from Colombia, Thailand, South India, and Mexico. This highly euphoric herb works wonders to enhance the already excellent effects of Acapulco Gold.
The legendary Jack Herer completed this genetic trilogy. A mostly Sativa hybrid, it also brings some Indica traits, such as high resin production.
Growing Mexican Haze Sativa Cannabis Strains
Mexican Haze is a majestic plant that has a Sativa structure that can reach 2 meters in height or even more if grown indoors. It can reach 3 meters in height when grown freely outdoors.
Although its height is scary, this plant can be cultivated by beginner hands, as it requires minimal pruning and basic nutrition. If you plan to grow indoors, keep the area warm, with temperatures between 70 and 80 ' F and a relative humidity level close to 50%.
Mexican Haze Sativa Weed Flavors and Effects
Mexican Haze is a strain of great recreational quality, although it does not have a very high THC value. It seems to have been grown in barrels as it gives off an unmistakable subtle woody, earthy aroma.
It is a perfect strain to bake in the early hours of the morning as it will give you a dose of euphoria and creative energy that is stimulated from your head, stretching into every last corner of your body.
Final Thoughts
So, you have chosen to grow some Mexican Haze Sativa marijuana seeds of your own? Mexican Haze is a Sativa strain of great recreational quality, although it does not have a very high THC value. Now you just need to know where to buy weed seeds online Mexican Haze Sativa. The answer to that quandary is simple. Blimburn Seeds is the most trusted online resource for the highest-quality weed seeds you'll find anywhere in the world. Our talented pool of seed genetic specialists work day in and day out to bring you the best possible cannabis seeds in nearly every strain known to man. We back all of our seeds with our industry-leading germination guarantee. Our friendly customer care team is just a quick call away or you can visit our online cannabis seed bank by clicking any of the links above. At Blimburn Seeds Bank Store, we are as passionate about home-grown cannabis as you are. We look forward to helping novice growers get started and join experienced cultivators in achieving better crops with better strains!
"Great selection and the best point system of any other seed bank!!!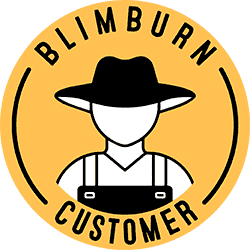 More Than Just a Quality seeds.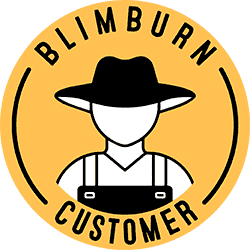 Great seeds I got beautiful harvest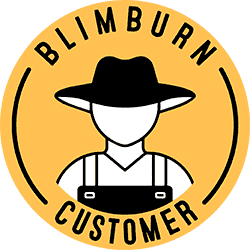 Write a review and get 15 blimcoins