DISCLAIMER: Please follow our germination instructions below very carefully to achieve the best results possible.
NEVER DIRECT INTO THE GROUND​
When you get our seeds, please don't put them directly into the ground or soil. The seeds need oxygen to germinate, otherwise they could rot before germination.
1. WITH PAPER TOWEL METHOD​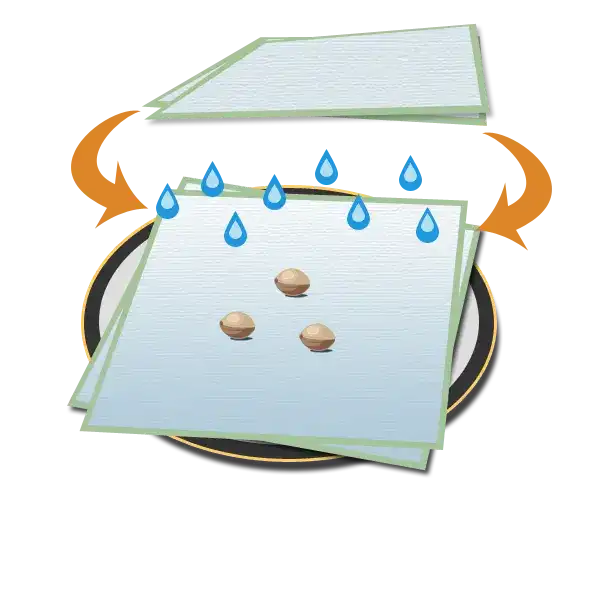 The paper towel method is the best way to ensure high germination rates. You just need water, paper towels and two plates. Put your seeds sufficiently separated.
2. GERMINATION ENVIRONMENT​
4 simple conditions to germinate: darkness, oxygen, humidity and a warm place. Put your seeds on a damp paper towel on your plate, then cover it.
3. CHECK YOUR SEEDS​
In summer, it's easy to find somewhere warm, somewhere around 22ºC (70-90ºF). In winter, you can easily find a warm place by putting your plate on your refrigerator.
4. CHECK YOUR SEEDS​
The seeds can take from 24 to 120 hours to germinate. In the summer, check them often to make sure the paper towels are not dry, sprout water to rehydrate them if needed.
5. PLANT YOUR SEEDS​
When they've burst a taproot, it's time to plant your seeds. Make a hole about 6mm (1/4 inch deep) and place it root down. Try not to touch the taproot for best results.