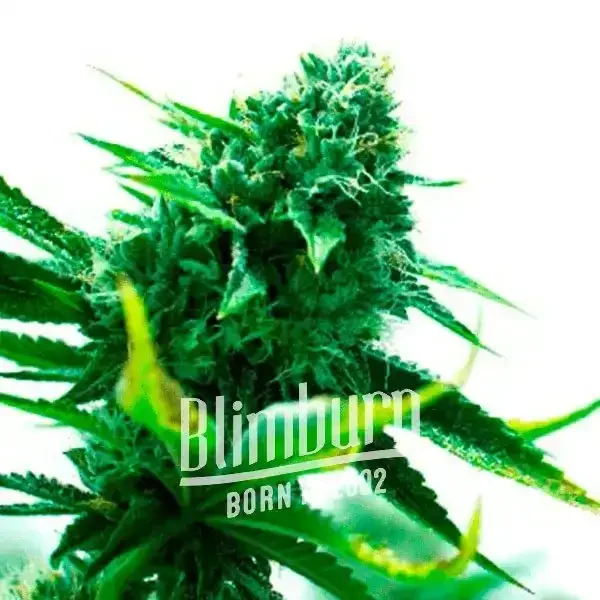 Gorilla Glue Lemon, an indica-dominant strain, is prized for producing bright green buds that are heavily covered in sticky resin.
| | |
| --- | --- |
| THC | |
| THC % | 19% – 25% |
| CBD | |
| CBD % | 2% |
| Lineage | Gorilla Glue#4 x'Lemon Pie |
| Type of Seed | |
| Genetic | |
| Yield | Medium Yield |
| Yield Indoor | 1.31 – 1.97 oz/ft² | 400 – 600 gr/m² |
| Yield Outdoor | 15 oz/plant | 450 gr/plant |
| Height | 4.92 ft | 1.5 m |
| Flowering Time | 8 – 10 weeks |
| Harvest Month | All Season |
| Beginner | For Beginners |
| Medical | |
| Effects | |
| Flavor | |
| Terpenes | Alpha Humulene, Alpha-Pinene, Beta-Caryophyllene, Beta-Myrcene, Limonene, Linalool, Terpinolene |
Gorilla Glue Lemon Indica Marijuana Seeds
Enjoy a unique experience when you purchase Gorilla Glue Lemon Indica cannabis seeds from Blimburn Seeds Bank. It is one of the best-selling Indica strains in the United States.
Our seeds are fresh and ready to germinate. Follow our Germination guide for best results!
Origins of Gorilla Glue Lemon Indica Cannabis Seeds
Gorilla Glue Lemon is an Indica-dominant strain. Resulting from Gorilla Glue #4 x Lemon Pie, this quality strain has managed to convey the best traits of these two legendary parental strains. The principles of genetics and heredity tell us that the combination of exemplary characteristics from extraordinary parents results in even more exceptional offspring. This is certainly the case with Gorilla Glue Lemon, which is made by crossing Gorilla Glue and the equally impressive Super Lemon Haze. The resulting hybrid offers the best of both worlds with its initially energetic, but ultimately sedative effects. This strain combines the earthy, pine, and lemon flavors and aroma of its parents as well.
A two-time Cannabis Cup winner, Super Lemon Haze, best known for its exquisite lemon flavor, provides its offspring primarily Sativa genes that add a lively edge to Gorilla Glue's often sleepy high. It also bequeaths its distinctive citrus flavor and stellar THC levels. As if that wasn't enough, its high-performance characteristics were also passed on. On the other hand, the award-winning Gorilla Glue #4 (AKA Original Glue or GG4) is famous for its notoriously sticky buds that will leave anyone, including veterans, glued to the couch for hours on end. Gorilla Glue Lemon inherited its deeply sedative effect, along with its massive THC concentration and earthy pine aroma.
Growing Gorilla Glue Lemon Indica Cannabis Strains
Gorilla Glue Lemon is prized for producing bright green buds that are heavily covered in sticky resin. Its abundant concentration of trichomes is an early warning sign of its overwhelmingly potent psychoactive effects. Despite that, its hazy, lemony aroma and rich earthy pine flavor are simply irresistible.
Gorilla Glue Lemon Indica Weed Flavors and Effects
Gorilla Glue Lemon's most surprising property is its ability to take users on a roller coaster of uplifting euphoria that ultimately descends into sedative relaxation. By bringing together all of the most desirable traits from its parent strains – aroma, flavor, psychoactive effects, therapeutic benefits, vigorous growth, and harvest – the breeders created a hybrid strain that is sure to win over the cannabis community. Gorilla Glue Lemon has an earthy, pine scent as well as an attractive fresh lemon fragrance. Its flavor, on the other hand, is best described as fruity, spicy, earthy, and piney with a touch of freshly squeezed lemons that will make you think that you are drinking a real glass of lemonade.
Final Thoughts
So, you have chosen to grow some Gorilla Glue Lemon Indica marijuana seeds of your own? Gorilla Glue Lemon, an indica-dominant strain, is prized for producing bright green buds that are heavily covered in sticky resin. Now you just need to know where to buy weed seeds online Gorilla Glue Lemon Indica. The answer to that quandary is simple. Blimburn Seeds is the most trusted online resource for the highest-quality weed seeds you'll find anywhere in the world. Our talented pool of seed genetic specialists work day in and day out to bring you the best possible cannabis seeds in nearly every strain known to man. We back all of our seeds with our industry-leading germination guarantee. Our friendly customer care team is just a quick call away or you can visit our online cannabis seed bank by clicking any of the links above. At Blimburn Seeds Bank Store, we are as passionate about home-grown cannabis as you are. We look forward to helping novice growers get started and join experienced cultivators in achieving better crops with better strains!
You guys are great! Quality product and great customer service. Keep up the great work and I'll be in touch soon!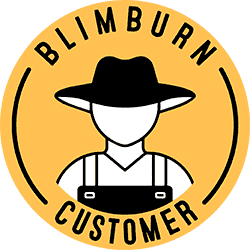 Hands down best seeds good genetics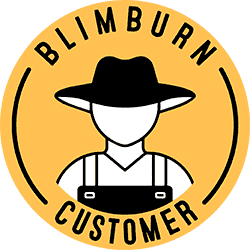 I just ordered my first seeds from BLIMBURN. Fast shipping 100% rate😋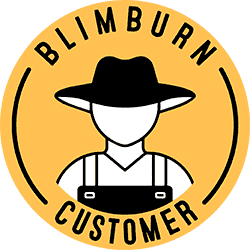 Write a review and get 15 blimcoins