Despite marijuana still being federally illegal, there has been significant progress in its legalization since it was classified as a Schedule 1 drug under the Controlled Substances Act of 1970. Currently, multiple states have legalized cannabis for recreational use and many more for medicinal use. This progress is thanks to the efforts of various individuals.
Here are 6 of the most impactful people in the history of marijuana, both past and present, who have contributed to the legalization of cannabis.
Lester Grrinspoon – Cannabis Activist
Lester Grinspoon is an Associate Professor Emeritus of Psychiatry at Harvard Medical School. He is also a well-known cannabis activist and openly supports medical marijuana and opposes prohibition.
Dr. Grinspoon is a highly respected academic and a member of the American Association for the Advancement of Science and the American Psychiatric Association, as well as the editor and founder of the American Psychiatric Association Annual Review and the Harvard Mental Health Letter.
Grinspoon began researching cannabis in the 1960s. He became interested in marijuana as it began to gain popularity among young people and was convinced it was a harmful substance. "At the time, I had no doubt that it was a very dangerous drug that, unfortunately, was being used by an increasing number of foolish young people who would not listen to, or could not believe or understand the warnings about its dangers," Grinspoon writes in Marijuana Reconsidered.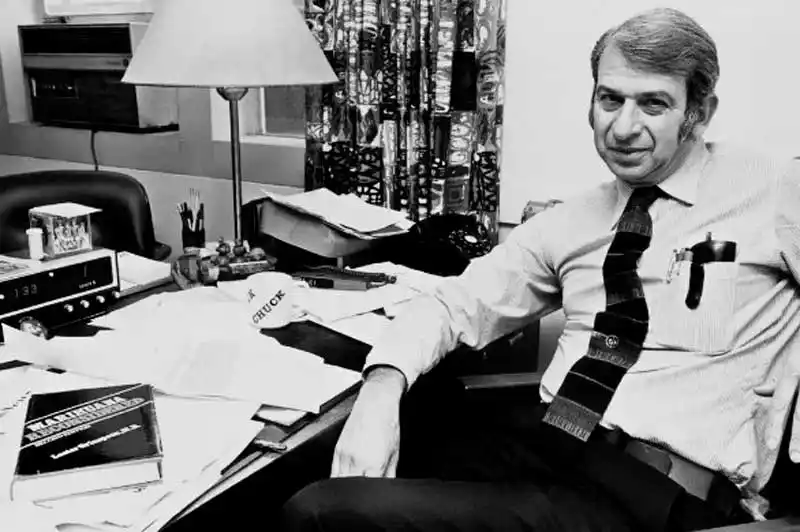 He began researching cannabis in 1967 with the goal of better understanding the dangers of the drug; however, once he began reviewing existing literature and studies, his opinion changed. He soon discovered that most of his views on marijuana were based on false information. In fact, Dr. Grinspoon went on to say that his mind had been "washed" to believe that cannabis was dangerous despite his background as a scientist, researcher, and academic.
During the Grinspoon research era, one of the major concerns about cannabis was the possibility that it could cause schizophrenia in regular users. Dr. Grinspoon, who specializes in schizophrenia, has stated on multiple occasions that there is not enough empirical evidence to support this claim. "In fact, there is as much literature about how useful cannabis is for schizophrenics as there is about how harmful it is," Grinspoon stated in an interview. He also found no evidence of the dangers of cannabis projected by government propaganda, such as in the infamous 1930s film "Reefer Madness".
Wanda Jame – Cannabis Activist
Wanda James is a trailblazer in the cannabis industry as the first African American woman to own a dispensary. She founded Simply Pure in Denver, Colorado and has since become a vocal supporter of both recreational and medicinal cannabis use. She is dedicated to increasing diversity in the industry and is a frequent attendee at government meetings to advocate for fair and reasonable cannabis regulations.
Wanda James is also the founder and President of the Cannabis Global Initiative (CGI), a marketing and consulting firm that specializes in diversity development, regulatory framework and marketing. The company is dedicated to consistently providing innovative solutions through strategic alliances and business development surrounding the legalization of cannabis. The CGI focuses on promoting diversity in the cannabis industry, as well as providing guidance on regulatory compliance and marketing strategies.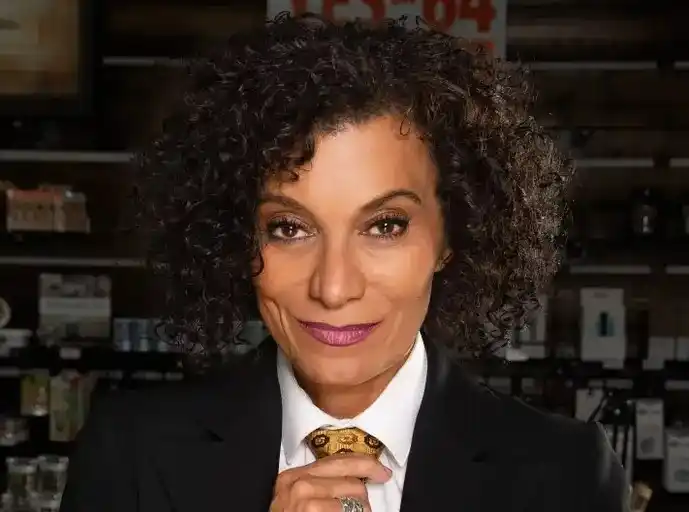 She works to increase the representation of women and black people in the industry and frequently attends government hearings to advocate for fair cannabis regulations. Her efforts have earned her recognition as a trailblazer in the industry, including being named to AD WEEK's 2021 Trailblazer list and inducted into the 2019 MJBiz Hall of Fame.
She has also received numerous awards and accolades, including being named one of the Top 50 Women in Cannabis and 100 Most Influential People in Cannabis by High Times magazine, and being featured on the covers of several publications. Wanda and her husband have also been featured in many national and international shows, including BET's SMOKE, The BBC, and CNBC's Marijuana USA.
Eeagle Bill – The creator or Vape
Eagle Bill Amato was a cannabis activist and spokesperson who was born in Cleveland, Ohio, but moved to the Netherlands in 1993. He was partly Cherokee Indian and referred to himself as a "cannabis refugee" fleeing cannabis-related charges in the United States. He is considered the father of the modern vaporizer, and played a significant role in promoting vaporization as a "healthy way to get high".
Bill has spoken at cannabis competitions worldwide and even worked at the Hash, Marijuana & Hemp Museum in Amsterdam, where he offered tours and information about cannabis and vaporization, even allowing customers to try vaporization.
Although Eagle Bill was a vocal advocate for the medicinal benefits of cannabis, he was skeptical of medical marijuana programs like the one in the Netherlands. In a talk at the 17th Cannabis Cup, he argued that the Dutch system charged patients more than coffee shops, as patients had to pay for prescriptions and purchase marijuana at inflated prices from pharmacies.
Eagle Bill Amato is credited with creating and marketing one of the first vaporizers on the market. The Shake N' Vape Eagle Bill is a simple glass vaporizer that resembles a pipe. Users simply place marijuana in the container and heat the bottom with a lighter. To prevent the cannabis from burning, the vaporizer must be shaken, hence its name (Shake N' Vape). While he supported vaporization technology, Eagle Bill often criticized it for being too expensive, especially for models like the Volcano.
Therefore, he marketed the Shake N' Vape as the cheapest vaporizer in the world. Although he admitted that it was "a hassle to use," he was proud of making vaporization accessible to everyone. Thanks to his invention of the Shake N' Vape and promotion of vaporization, Bill became the second person to receive a Cannabis Culture award. He has vaporized with many celebrities, such as Willie Nelson, Cypress Hill, and even Paris Hilton.
Keith Stroup – Cannabis Activist
Keith Stroup is an American lawyer and the founder of the National Organization for the Reform of Marijuana Laws (NORML). He graduated from Georgetown Law School in 1968 and immediately began working at the United States Consumer Product Safety Commission. In 1970, Stroup established NORML with a $5,000 funding from Hugh Hefner and the Playboy Foundation. He served as the organization's executive director until 1979, when he left due to a disagreement with Peter Bourne, special assistant to President Jimmy Carter for health issues and director of the Office of National Drug Control Policy.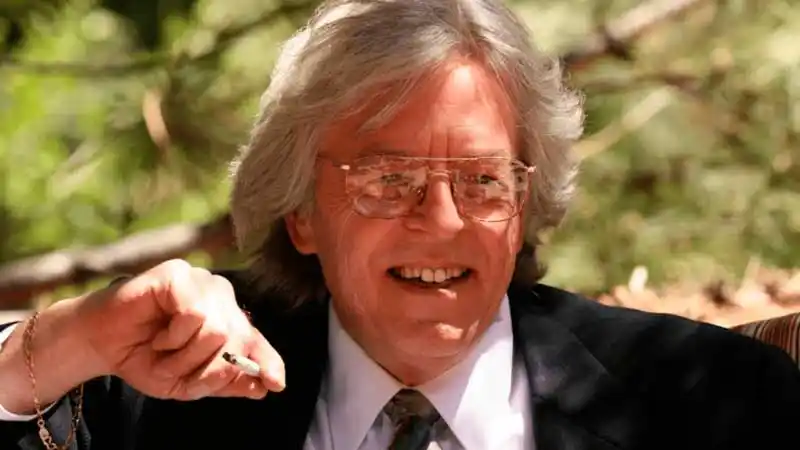 Keith Stroup is open about his personal relationship with marijuana. In an interview during the 21st annual Boston Freedom Rally, he stated that he began smoking marijuana in his first year at Georgetown Law School and has been a regular user since. During various speeches, Stroup has repeatedly stated "I smoke marijuana and I love it." He is a strong advocate for responsible adult use and has often stated that it is not the government's business who smokes and why.
Even though Keith Stroup has stepped down as the executive director of NORML, he remains an active participant in the legalization debate. Whether speaking at conferences and other events or on television, Stroup continues to spread his message and that of NORML with the goal of changing the United States stance on cannabis.
Dennis Peron – The father of Medical cannabis
Dennis Peron, born in the Bronx in New York, grew up on Long Island. In his autobiography "Memoirs of Dennis Peron", he refers to himself as "a gay Long Island boy who joined the Air Force to escape home during the Vietnam War." It was during this war that he began experimenting with cannabis and its potential uses.
After returning to the United States, an AIDS epidemic began to ravage San Francisco's LGBTQ community. Determined to help, Dennis saw cannabis as a means of support for AIDS patients and, taking matters into his own hands, began selling marijuana in the storefronts of Castro to help his friends.
This battle against AIDS was something Dennis had to confront throughout his life, as his partner, Jonathan West, was diagnosed with the disease and later passed away in 1990. Dennis Peron's greatest achievement may have been his role in the passage of Proposition 215, which legalized cannabis for medicinal use in California.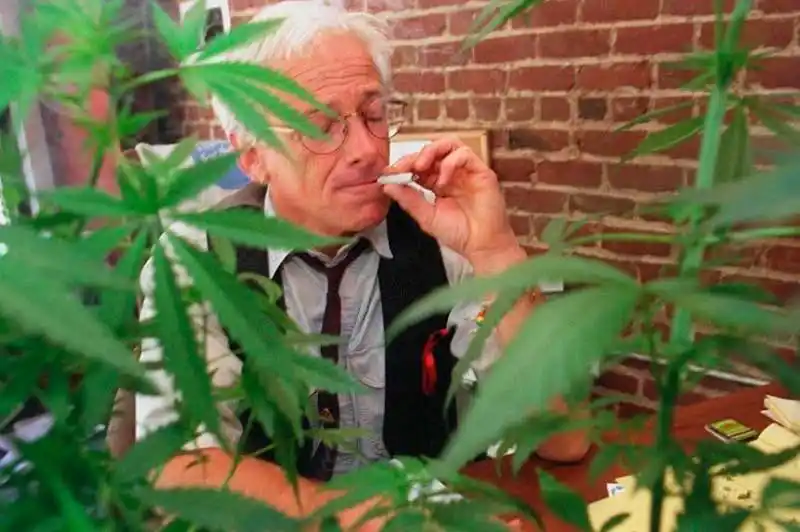 Through tireless efforts and seeking support from anyone who would listen, he led the way for the passage of Proposition 215, also known as the Compassionate Use Act. On November 5th, 1996, this law was passed allowing "exemption for patients and caregivers in possession or cultivation of marijuana for medical treatment recommended by a physician from criminal laws otherwise prohibiting possession and cultivation of marijuana." 55% of voters supported the Compassionate Use Act, which would not have been possible without Peron's relentless effort and perseverance. This was the start of a movement that has slowly spread throughout the United States, inspiring and showing that with hard work, cannabis can be legalized as medicine.
In 2015, there were at least 2,174 medical cannabis dispensaries in California. None of them would be there if it weren't for Dennis Peron. The cannabis community is in debt to him. Not only them, but also anyone he helped with the medicinal marijuana he provided. If Peron's legacy has taught us anything, it's that believing in something with all your heart can lead even one person to bring about change.
Dennis spent his last days on his 80,000 square foot cannabis farm near Clear Lake, California. Finally recognized for his achievements, in 2017 the San Francisco Board of Supervisors honored him with a commendation, appropriately naming him the "father of medical cannabis."
Shawnta Hopkins-Greene
Shawnta Hopkins-Greene is a prominent cannabis activist known for her efforts towards social justice in relation to marijuana use. Born and raised in Baltimore, Maryland, Hopkins-Greene has firsthand experience of the devastating effects of drug laws on her community.
She has dedicated her career to fighting against inequalities in cannabis law enforcement, particularly as they affect the Black community. Hopkins-Greene has tirelessly worked to dismantle marijuana laws that disproportionately impact in black people, and has been a key voice in the movement for cannabis legalization and decriminalization.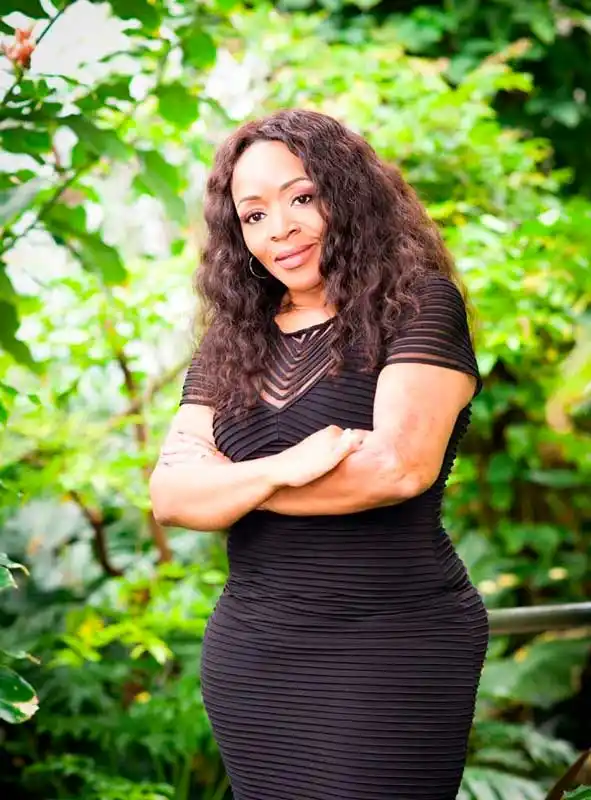 In addition to her work as an activist, Hopkins-Greene is also the founder and CEO of Green Goddess, a cannabis services company that specializes in education and advice for patients and medical professionals. Her company focuses on providing accurate and precise information about the medicinal use of cannabis and helping people understand the benefits of this plant. Hopkins-Greene is also a strong advocate for inclusion in the cannabis industry and has worked to promote diversity and representation in the cannabis industry.
She has been a vocal advocate for the inclusion of black people, women, and the LGBT community in the industry and has created programs to help these groups access opportunities in the cannabis industry.
3 cannabis strain with name of activist or weed friendly people
You may not know it, but there are different weed genetics that bear the name of activists who fight for the legalization of marijuana. Also, there are varieties of pot in honor of influential people who have declared supporters of the herb and even legalize it. For this reason, here we share 3 genetics that you can buy in our online store and that bear the name of those people.
Rosenthal
Rosenthal (Ed Roshental) is named for the well-known cannabis elitist, supporter, and grower guru. The combination of the Indica and Sativa effects in this mostly indica strain has an impact on users in a variety of ways. After only a small amount of consumption, the Indica component causes a body high that leaves beginner users feeling drained. A hefty rush of cerebral sensations, such as feelings of pleasure, an enhanced mood, and a boost in joy and creativity, are almost immediately felt as the sativa effect.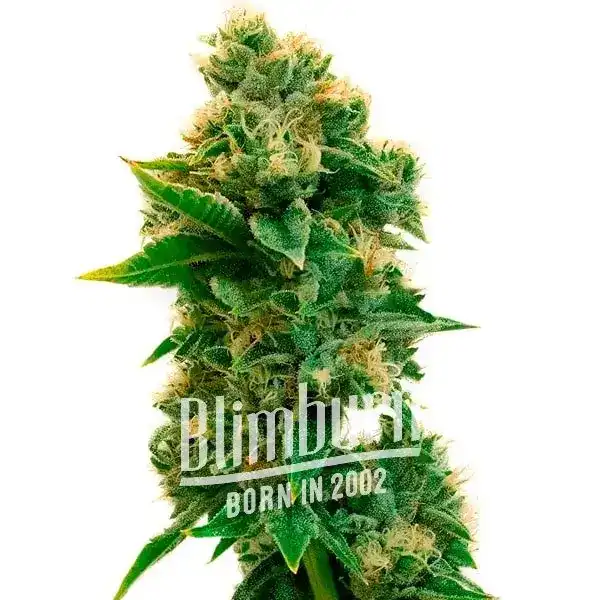 Depending on the needs of the user, Rosenthal may be used at various times during the day. Rosenthal is frequently used by people to reduce stress, anxiety, and depression. With the exception of severe chronic pain, Rosenthal might reduce discomfort. Additionally, it can reduce nausea and increase hunger.
With this strain in honor of the activist Ed Rosenthal you will get up to 1.97 oz/ft2 indoors, a more than heavy harvest. And outdoors, 27 oz/plant, which makes Rosenthal a perfect genetics for those gardeners looking for great yields and good potency because its buds produce between 15%-19% THC.
Obama Kush AKA Afghan Kush
One of the reasons America loved Barack Obama so much was because of his affinity for weed. He admitted on several occasions that he didn't mind smoking once in a while and was not opposed to legalizing weed at the state level, despite the federal point of view. In honor of the first black president of the United States, Obama Kush was born, which is a cross between Afghani and OG Kush strains, Afghan Kush.
The term "Afghan Kush" has become well-known throughout the cannabis industry. No plant is more well-known or infamous for pure indica landrace strains than Afghan Kush. Those who just want to chill out snacking while their favorite music plays, slowly falling asleep to the strain's influence, become Afghan Kush regulars after one toke. Users adore how much CBD it holds, and growers adore how resilient it is.
For long-lasting body-based effects, this strain is a keeper. Now, if we talk about how this plant is grown, we can remark that growers adore how resilient the plant has grown after decades of challenges. Afghan Kush survives despite extreme temperatures and very no experience. Still, increasing plant output can be done with a little skill. Branches can be encouraged to attain their maximum potential with careful pruning.
Jack Herer
This variety, which has been made in honor of probably the most famous cannabis activist of all time, Jack Herer does not have an exact genetic formula, since it is a well-kept secret. However, Jack Herer is believed to be the product of a basic Haze sativa and a cross between Northern Lights #5 and Shiva Skunk.
The sticky buds have an attractive fruity, berry flavor and aroma with just a hint of sweetness. The high provides an excellent balance between cerebral and physical effects, generating feelings of activation and relaxation. Jack Herer attractive flavor and full-on effects have made it very popular with recreational and medical cannabis users alike; has won nine Cannabis Cup titles.
With these genetics, four Jack Herer phenotypes can be distinguished: two that lean towards indica and two that are predominantly sativa. Outdoor growers should plant in Mediterranean-type climates that maintain daily temperatures between 72°- 80 °F.
Plants can reach heights of 8 feet under certain conditions, so indoor growers should be sure to reduce Jack Herer height by topping and flowering soon after the plants take root. Jack Herer is usually a below average performer. It flowers in a comparatively long 80 days when grown indoors and is ready for harvest in mid to late October.