If you don't know why we're writing this story, then we'll tell you that British Columbia is recognized worldwide for being a cannabis zone in Canada. From this corner of the planet, great strains of cannabis have been born that delight gardeners and smokers both in North America and in the rest of the world due to its rich environment and long history of growing weed. Now, with the legalization of cannabis in Canada, it has been possible to further expand the cannabis tradition of this State of Canada that continues to surprise us every year with new cannabis weed strains that leave even the biggest expert stunned.
Rock Start
Rock Start is a predominantly indica marijuana hybrid that is rising in popularity in British Columbia. This marijuana strain strikes a perfect balance between a relaxing body stone without deep sedation and a happy, cerebral high. Rock Start buds delight the senses with a mix of earthy and sweet aromas. This cannabis strain develops a potency of 15%-22% THC, therefore, beginners should be careful not to consume it in excess because the sedative power can hit them very hard.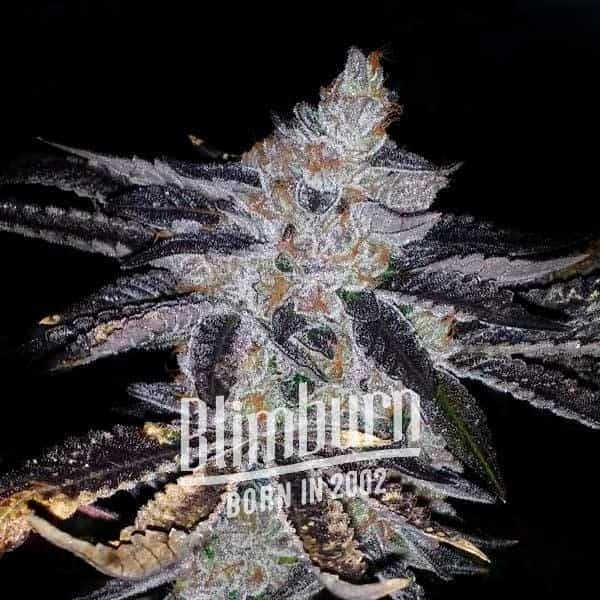 If you want to grow Rock Start, we recommend outdoor cultivation for this variety, although it also adapts very well indoors. We recommend outdoors because the plant can grow up to two meters high and during flowering, it widens to produce more buds, generating 28-42 oz/plant. If grown indoors, you can expect your plant to produce between 1.32-1.64 oz/ft2. As we know, the aromas and flavors and even the effects are largely determined by the terpenes. In this case, the dominant terpenes in Rock Start are Caryophyllene, Humulene, and Bisabolo which reduce inflammation in the body and help with people's social development, among other medicinal benefits.
Mochalope Regular
Mochalope is a dominant indica hybrid that you can find in regular marijuana seed format at Blimburn Seeds. These regular strains give you the possibility of finding male and female plants, the latter being the pollen producers with which you can develop new strains in your home. This is why we recommend them to you because we know that in British Columbia, growers love Mochalope and prefer the regular version as they are great strain hunters that look for fast plants in flowering with heavy yields and strong potency.
Mochalope is known for its delicious fruity flavor with earthy notes and aftertastes of chocolate. In addition, the aroma combines perfectly because it has earthy and woody tones. The effects are mostly corporal and very relaxing which is why it is used for the treatment of chronic pain and muscle spasms, among other diseases. This variety produces plants with large buds and harvests which can be between 1.31-50 oz/ft2 in indoor crops and about 18 oz/plant when grown outdoors, generating a potency of 20%-25% THC, levels intended to leave you screwed to the armchair or your bed.
Pineapple Auto
This autoflowering strain called Pineapple Auto is a mega fast version as they only need between 8-10 weeks from seed to harvest. You can harvest between 1.47-1.82 oz/ft2 indoors and if you grow outdoors, you will get between 7-10 oz/plant of buds that give off earthy and fruity flavors. The flowers of this strain have a good potency that is between 12%-15% THC with low percentages of CBD. For the same reason, it becomes a very psychoactive variety.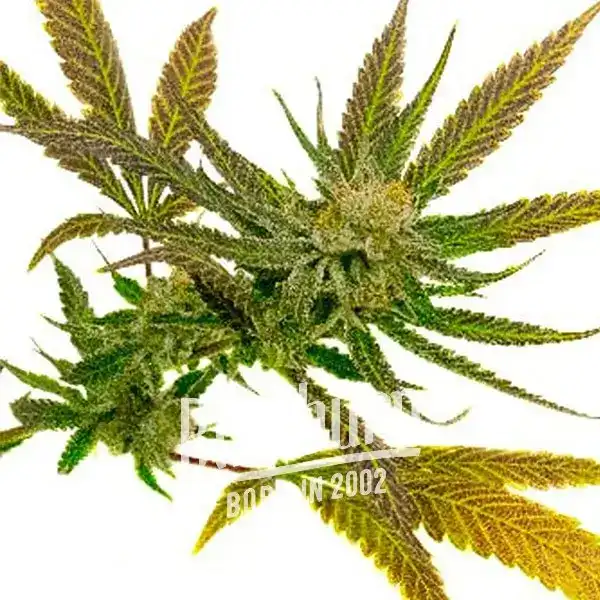 As for the structure and cultivation, we can say that Pineapple Auto is a plant that has a pine-shaped structure with lateral branches that support the buds that are covered with resin. Meanwhile, the central bud is usually dense and compact because the flowers tend to grow around it. You can use LST techniques and thus maximize the yields on the central stem. On the other hand, the effect is energetic, producing a feeling of happiness, a quality that makes it possible to do everyday tasks with this strain.
Lemon Kush
The most dominant terpene in this variety is limonene, hence its particular aroma and obviously its name, Lemon Kush. This strain is famous for its fresh citrus fragrance and sweet smoke. The high with this strain is a pleasant mix of a stimulating sativa cerebral effect and a relaxing body sensation that is very bearable and pleasant to share with friends. In the feminized seeds of Lemon Kush, medium-sized plants with numerous branches will emerge. For this reason, it is good to prune, clean the lower and middle areas of excess branches, and obviously do LST to ensure the stretching of its lateral branches.
Its buds are compact and resinous, although the space between nodes is a bit larger. The harvests of this strain are beautiful, reaching 21 oz/plant outdoors and indoors, between 1.47-1.82 oz/ft2 of buds that have a power of 17%-26% THC and give off flavors of lemon, pine, and earthy aftertastes. For medicinal users of this variety, they can use it to help control chronic pain as well as arthritis and insomnia.
Great White Shark Regular
The Great White Shark cannabis strain is an indica-dominant strain that has a great relaxing and calming effect on the body. This variety of marijuana has great touches of resin because its origins are related to the White family, so its use is recommended for the production of rosin or other extracts such as Hashish. Generally, its size is compact and it usually produces between 17-21 oz/plant outdoors and indoors, it gives us 2.62 oz/ft2 after 8-10 weeks of flowering. In addition, its buds give us certain smells and flavors with hints of berry, tropical fruit, and a lot of sweetness after each puff.
This strain has a very strong structure that helps it support the weight of the buds which grow abundantly between the wide and well defined leaves. Thanks to the strength of the plant itself, neither supports nor tutors are necessary when the plant is at its maximum production. It should be added that the potency of this strain is very high because the buds can develop between 21%-24% THC. It is recommended to clean the excess leaves, especially in the lower and middle part of the plant.
Bruce Banner Auto
In the cannabis universe, Bruce Banner has a special place due to his great popularity. However, in this case, we bring you the auto-flowering Bruce Banner, a variety that has also gained ground and has become one of the most desired auto-flowering strains by weed growers in British Columbia that you can buy here at Blimburn Seeds with all of the guarantees of our high-quality cannabis seeds.  Bruce Banner auto is a mostly sativa strain that produces happy, activating, and creative effects, ending with a good and very easy relaxation.
This autoflowering strain delivers yields of 45-50g/ft2 with compact and heavy buds. On the other hand, outdoor growers can get about 24 oz/plant, ideally applying techniques like LST to stretch their side branches and also growing a good number of Bruce Banner Auto plants to ensure a good harvest. In addition, flavors that are typically fragrant include diesel with luscious sweetness and deep, earthy aftertastes melt with the potency of this strain which is typically between 21%-26% THC and low levels of CBD.
Exodus Cheese
Exodus Cheese is a classic variety that grows amazingly indoors where you can apply SCROG. Outdoors, you can use supports for the lateral branches, LST to stretch the arms of the plant, and also lateral support nets to support the weight of the plant. We also recommend pruning so that it becomes a bush of a great size. At the end of the flowering period which lasts 8-10 weeks, this feminized and hybrid plant produces between 2-2.57oz/ft2 indoors and outdoors, you can expect a harvest of 21oz/plant.
Exodus Cheese buds are very dense and generously covered in shiny trichomes and also generate THC levels that range between 10%-18%. In addition, the flavor is very earthy with sweet nuances and obviously a marked Cheese tone. This plays along with the effect of this variety which is usually progressive and cautious until it catches consumers intensely throughout the body, stimulating your appetite and generating a strong feeling of sleep.
White Rhino
White Rhino offers a very pleasant smoke with an earthy flavor with hints of skunk and sweet, woody aftertastes. It produces long-lasting, very relaxing sedative effects that also stimulate talking which is typical of indica genetics. White Rhino is very popular as a medicinal variety because it can be used to treat insomnia, pain, and other symptoms, landing it a top spot in British Columbia.
Its cultivation is very easy and it grows well both indoors where it delivers yields of 2.95 oz/ft2 and outdoors where you can collect up to 18 oz/plant. Indoors, you can grow White Rhino with methods such as SOG which will maximize your yields. During the flowering period which lasts between 8-10 weeks, the buds develop and produce THC levels of 20%-26%. An important detail is that by generating so much resin, this causes its stems, trunks, leaves, and flowers to turn whitish as the time to cut it approaches. This is an advantage because we can carry out extractions such as hash, rosin, wax, or others because it gives us great resin returns.
Blood Diamond OG
These mostly indica or pure indica seeds called Blood Diamond OG are descendants of the famous OG Kush. In Canada, growers and smokers already know them and even place them at the top of marijuana genetics in the northern country. If we talk about powerful scents, we have to refer to this variety as it smells of pine, making you think you are inside a forest when it blooms, combined with citrus and spicy air.
Among the effects that Blood Diamond OG produces, users say that it provides consumers with a state of mild euphoria with an intense moment of meditation and relaxation at the body level. Therefore, it is recommended for people who suffer from depression, anxiety, or chronic pain. Each one of the effects is thanks to the fact that the buds produce high levels of THC that are between 24%-27% and also to their incredible harvests that reach 1.64 oz/ft2 indoors and about 16 oz/plant outdoors. These are abundant harvests full of buds that are covered in intense resin.
Blackberry Auto
BlackBerry Auto are mostly indica marijuana seeds that produce a relaxing and powerful long-lasting effect, ideal for falling asleep and sleeping soundly. In addition, its sweet and fruity aroma and flavor come from a mixture of berry notes and kush aftertastes that are provided by its parents. Among the terpenes that dominate this variety, the Alpha Cedrene, Alpha pinene, and also the Beta Caryophyllene stand out and give them that medicinal value with which diseases such as arthritis, chronic pain, and also insomnia can be treated.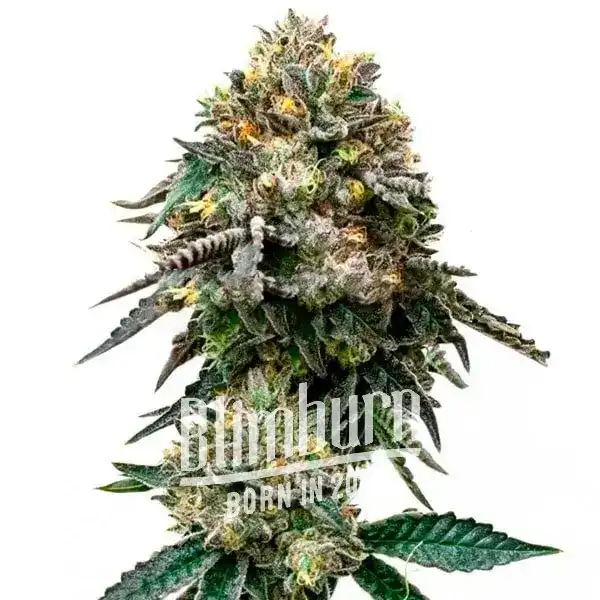 After a growing cycle of 8-10 weeks, you can achieve remarkable yields, ranging from 2-4 oz/plant outdoors, while indoors is also an excellent place to grow it with yields of 1.47 oz/ft2. This plant can produce THC levels of 17%-19% which ensures a trip of pure relaxation that is ideal for spending a day with friends when you have nothing else to do. We recommend you boost the central bud of Blackberry Auto as it is very thick and full of buds and tends to grow enormously. Do not be afraid to apply LST or do some pruning in the lower part of the plant in order to stimulate the buds of the central stem and the upper lateral branches.