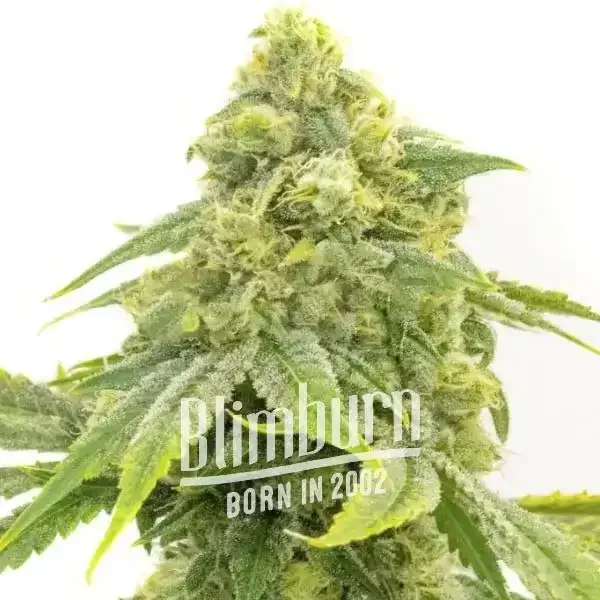 Alien OG is another magnificent Feminized seed strain of the OG family that comes to us from California by The Cali Connection.
| | |
| --- | --- |
| THC | |
| THC % | 22% – 28% |
| CBD | |
| CBD % | 2% |
| Lineage | Alien Kush x Tahoe OG Kush |
| Type of Seed | |
| Genetic | |
| Yield | Medium Yield |
| Yield Indoor | 1.47 – 1.64 oz/ft² | 450 – 500 gr/m² |
| Yield Outdoor | 17 oz/plant | 500 gr/plant |
| Height | 4.92 ft | 1.5 m |
| Flowering Time | 8 – 10 weeks |
| Harvest Month | All Season |
| Beginner | For Beginners |
| Medical | |
| Effects | |
| Flavor | |
| Terpenes | Alpha Cedrene, Alpha-Pinene, Alpha-Terpineol, Beta-Caryophyllene, Borneol, Cadinene, Camphene, Citral, Delta-limonene, Eugenol, Farnesene, Fenchol, Humulene, Linalool, Myrcene, Nerolidol, Ocimene, Orange Terpenes, Phytol, Terpinolene |
Alien OG Indica Marijuana Seeds
Enjoy a unique experience when you purchase Alien OG feminized marijuana weed seeds, a mostly Indica strain, from Blimburn Seeds Bank.
Our seeds are fresh and ready to germinate. Follow our Germination guide for best results!
Origins of Alien OG Indica Cannabis Seeds
Alien OG indica strain is another magnificent Feminized seed strain of the OG family brought to us from California by The Cali Connection. This strain is the result of the very balanced crossing of Alien Kush x Tahoe OG Kush.
Her father, Alien Kush, provides a brutal brain blast. This strain is ideal for those who enjoy listening to music, taking long walks in nature, or simply enjoying a high. To create this brutal and beautiful strain, the well-known Tahoe OG Kush was used to achieve a strong balance in this plant. This allows for a thicker plant stem that supports buds full of resin trichomes.
Growing Alien OG Seeds
Alien OG is a hybrid that can be grown very easily. Thanks to its medium height, it does not require very large, vertical spaces. It is important to note that this strain of cannabis prefers expert and safe care. It is a good idea to grow it in pots with Rockwool as it tends to have trouble developing a root system. Also, feed him plenty of food and always watch for any telltale signs of nutrient deficiencies. Due to its bushy structure, it requires manicuring to maintain proper airflow in the grow room. This strain from The Cali Connection loves the consistency that growing indoors provides. Keep it comfortable in a grow room at a temperature of 68 to 78 ' F and relative humidity levels between 40% and 50%. It is a plant that needs 8 to 9 weeks for flowering and a great production of buds. When grown outdoors, Alien OG is a strain that thrives in Mediterranean climate, but does not like rain. This strain is designed for indoor cultivation, but can grow well outside in optimal weather conditions.
For optimal indoor cultivation, Blimburn Seeds Bank advises wide, vertical spaces and the use of the ScrOG method to obtain a uniform plane and increase the size of the lower flowers. If you plan to grow our feminized seeds outdoors, we have developed a grow guide for optimal cultivation in any area of the world. Marijuana seeds for sale.
Alien OG Flavors and Effects
Alien OG indica weed gives off a blend of sweet and citrus aromas with subtle earthy notes and an intoxicating pine freshness. it also has a touch of hashish typical of OG strains.
Its effects are quickly manifested, sending you into a state of creativity and psychedelic relaxation.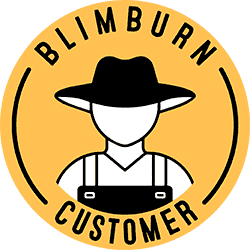 Sprouted over night plant gd and healthy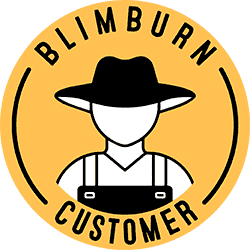 Dude. Shipping is nutty fast,accurate, and seeds are bomb. Can't wait to pop em!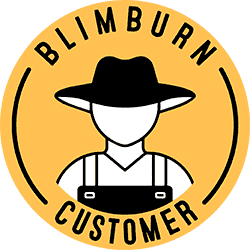 Write a review and get 15 blimcoins