One of the latest trends in cannabis cultivation that has become very popular is the "solo cup challenge", a form of marijuana cultivation that consists of growing weed plants in just one cup. This grow style has become popular with growers who are short on space and want to maximize plant yields and harvests, as plants can achieve huge bud yields with this grow style.
Guide to make the best Solo Cup Challenge
To make a good Solo Cup Challenge you need to follow some steps that are very simple and with which you can achieve absolute success in cultivation, now we go with the guide to make the best solo cup challenge, step by step.
Step 1:
Select the cups in which you are going to grow, in general, 500cc is the most indicated because the plants tend to grow correctly, without producing many lateral branches, few leaves, and a large central bud.
Step 2:
Select the correct genetics to be able to grow in the cup. Here, we can point out that you can preferably choose a single variety to maintain a homogeneous crop or also, a single type of genetics such as indica or sativa.
One of the advantages of growing autoflowering varieties in this format is that, being compact in size, they take up less space, which means that in small space crops you can put many more plants, which means that you maximize the production of buds per square meter.
Step 3:
For this type of cultivation, as for SOG cultivation, it is recommended to use LEC type lighting, since it is estimated that it provides the best spectrum to weed plants in this cultivation format. However, you can use any type of lighting that is beneficial for plants such as HPS, LED or other.
What is essential is that the plants must have a certain distance, and respect for the lighting so that they do not spike, and also so that they can produce the powerful central bud that is so desired. On the other hand, if you put the lighting at the corresponding distance, you will prevent the plant from being damaged, since the intensity of the light can generate stress, burn them, or other types of damage.
Step 4:
Regarding the substrate and fertilizers, in this type of crop, you can cover the needs of the plants with the least amount of resources and in fact, the money saved in terms of substrate and fertilizers is greater. We say this because the plants require the minimum doses of fertilizers in these cases and also the amounts of substrate that are used are smaller.
Step 5:
Once the seeds are germinated you can start putting them in the cups that must be filled with substrate, remember to maintain a certain amount of humidity in order to enhance the appearance of the seedling from deep in the earth. In the first 2 weeks of the plant's life, it tends to water with a spray-type water spreader, so that the plant does not suffer from excess water. In addition, it may be that due to the smaller size of the container, it requires water more often as it grows.
Step 6:
In relation to humidity and temperature, try to maintain the levels that are used in a standard way in the cultivation of cannabis in order to avoid the appearance of fungi and pests that damage the crop. In addition, it is always good to have a thermo-hygrometer with which to measure these variables.
Also inside the crop, you must have an adequate ventilation system with extractors, fans, and filters so as not to have dirty air inside, and avoid problems with the odors of the plants, when they are in bloom, among other details.
Step 7
When the plants are large they will reach approximate measurements of 30cm to 50cm, the average being about 40cm, so at this point, you must be careful with the lighting and regulate the distance in relation to the height of the plants.
Here, you can also do some cleaning on the plants before they start flowering, that is, remove the lower branches that only produce small buds that will reduce the final harvest. On the contrary, what we are looking for with this type of cultivation is to produce a large, robust, and heavy central bud, which will be produced if we make the plant focus all its energy on it.
Step 8:
As this crop is done in tiny containers, then you can experiment with doing a little washing of the plant, 1 week before flowering begins, this will allow the extra growth fertilizers and salts that accumulate in the soil to be released. substratum. It will also cause the plant to look for the food it needs in the substrate when it goes to flowering, generating that when you water the first few times with flowering stimulants and fertilizers, the plant consumes a greater volume of nutrients.
Step 9:
The plant advances in flowering, at this point, if you wish you can complement the lighting of your indoor crop with UV-type lights, this makes the buds much more powerful, since it stimulates the production of THC. If you decided to put a large number of plants in your grow room with the Solo Cup challenge, make sure that the fans blow air towards the plants and their buds, with which you will obtain better aeration for the specimens and also, you will avoid problems.
Step 10:
The harvest has arrived, here you must cut each of the seedlings to pass them to dry, remember to dry in a dark and dry environment, so that the buds do not fill with fungi or similar pests. Also, it is good to say that there should be a good distance between each plant when they dry so that they do not rub and damage each other. After this, we manicure the plants when they are already dry, we can do this after about 3 weeks of drying.
To finish we must carry out the curing of the weed plants in our classic glass jars. Make sure that the harvested plants are dry enough and also do not overfill the jars, it only occupies 1/3 of each container so that being inside does not generate fungi that damage the harvest.
The best genetics to grow in Solo Cup Challenge
There are always good recommendations to grow, whether in large pots, directly in the ground, or in small containers as is the case with Solo Cup Challenge. So, here we go with some of the best genetics that we recommend to do the Solo Cup challenge, these recommendations come directly from growers who have already done this type of crop, therefore you can have guaranteed success on this side, the rest depends on your work.
Blueberry x Jack Herer auto
Blueberry x Jack Herer Autoflowering is a perfect variety to do the solo cup challenge because it is easy to grow and fast to grow as it only needs 49-56 days to produce delicious buds with sweet, fruity flavors with spicy and woody notes.
In addition, the compact size of this variety makes it suitable for small growing spaces, producing between 170 – 200 gr/m2 when grown indoor and about 90 – 225 gr/plant if grown outdoors, achieving buds with rich resin and a potency of 14% – 18% THC. As it is a hybrid variety, you can apply LST-type cultivation techniques to help it extend its lateral arms, organic nutrition is also positive to stimulate microbiotic life in the substrate.
The Best autoflowering strains to grow, you will definitely find them here! Blimburn Seed has been working hard for years to offer all growers high quality, stable genetics with a germination rate over 90%. Best Autoflowering seeds online selection.
Gelato 41
Gelato 41 is a mostly indica variety that produces compact buds full of resin in just 8-9 weeks of flowering with rich flavors that are a mix of berries, sweet notes, and also aftertastes of pine, wood, and citrus, it quite an experience. for the palate of users.
Gelato 41 is recommended by gardeners to make a solo cup challenge, since its compact size makes it easy to grow, and from here we tell you to avoid excess fertilizers to maintain its original flavor. Being a plant with short nodes and rock-hard buds, we suggest you have good ventilation with excellent air circulation to avoid fungal problems. With these measures, you will be able to achieve 450-550 gr/m2 indoor of incredible flowers that reach a potency of 24%-29% THC, while outdoor growers can harvest crops ranging from 550-700 gr/ plant, super heavy yields.
Northern Lights x Kush Fast Version
We already talked about Northern Lights in this post, well now it's time to recommend this incredible Northern Lights Kush Fast Version, a small-sized variety when grown in small spaces such as the solo cup challenge. The internodes are short and the buds tend to be produced very firmly attached to the central stem, therefore you can cut the lower lateral branches so that the upper branches produce good buds and also, the central stem has the necessary energy to generate a big bud.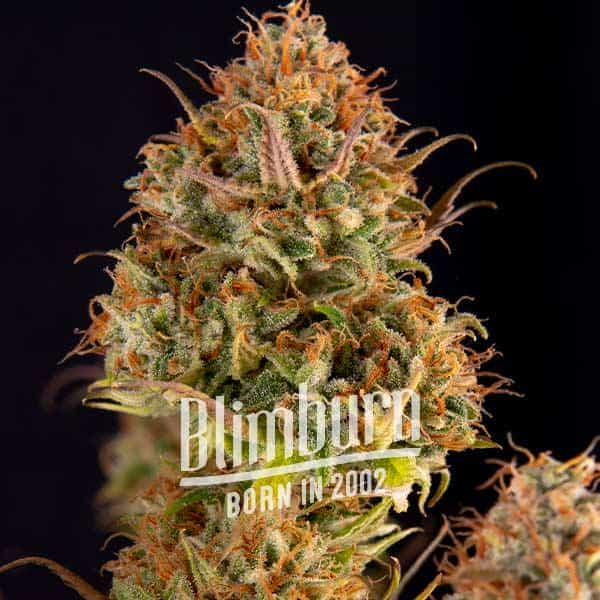 The positive thing about Northern Lights Kush Fast Version is also that it takes 2 weeks less to flower, as it only needs 6 to 8 weeks to be ready for harvest, producing 400 – 550 gr/m2 indoor and about 500 – 600 gr/plant with buds outdoor. Another important quality is that it produces between 15%-19% THC, generating sedative and super relaxing effects in each smoke, which leaves earthy and spicy flavors on the palate of users.
With a catalog of more than 800 strains, it opens up a range of possibilities for growing marijuana. However, when our climate, our weather or other circumstances prevent us from growing marijuana happily, the best option is to buy fast flowering. Discreet and fast shipping. Also, Best Fast Flowering seeds online selection.
Our Fast Flowering strains are unique, they transmit the same essence as their feminized progenitors with an extreme quality of terpenes that ooze trichomes full of top quality terpenes. In addition, buds that you have never seen before in fast flowering strains. Here is a selection of fast flowering strains that you must try.
Chiquitita Banana
This hybrid variety is descended from a cross between Banana OG x OG Kush, hence its name Chiquita Banana due to its small size and its growth as if it were a bush, dense, full of branches and leaves, so if you make a Solo Cup Challenge you will have to clean the branches in both the lower and middle areas, in order to enhance the growth and flowering of the central stem and the upper lateral branches. The production of flowers is 350-400 gr/m2 indoor from buds that are very tight and hard as rocks as well as heavy, on the other hand, outdoor growers obtain harvests of 400-600 gr/plant with flowers covered in resin, special to make extracts.
Another detail that stands out is its rapid flowering of 7-8 weeks that makes it perfect for a single cup challenge, periods in which it blooms and ends up delivering flowers with sweet flavors and citrus notes, which have THC levels of 25 %-34%, which produce a euphoric effect at the beginning of the heat and then generate a state of happiness and culminate with great relaxation, it is definitely a super social variety.
Blackberry Auto
We cannot leave out Blackberry Autofowering strain that is mostly Indica since it descends from a cross of excellence between Cream Caramel Auto x Purple Kush and that is ready to be harvested after only 70 days of cultivation, since the seed is sown in the ground. . Despite its speed and ease of cultivation, Blackberry Auto is powerful, since it concentrates THC levels that range from 17% – 19% with buds that generate relaxing effects, which can help control insomnia or lower your stress states.
Indoor harvests are great, reaching up to 450 gr/m2 of buds for indoor growers and outdoor growers between 70-300 gr/plant with delicious flowers, which give off berry flavors, with notes of kush and blackberry and that usually remain both on the palate and in the nose for a long time. We recommend doing LST to open the lateral branches and promote the powerful growth of the buds inside the plant as well as, at the tips of its lateral branches, it is not a bad idea to use some extra source of light in indoor crops , to promote greater flowering.
Remember, we have more than 140 Autoflowering seeds, with the phenotype you want, sativa, indica or hybrid that you can buy on our website, with genetic certification and germination percentage of more than 90%. Discreet and fast shipping.
To finish, you just need to be ready for your next solo cup challenge because from Blimburnseeds.com, where we have the best cannabis seeds for sale, so you can grow at home, we already give you the best tips to face this cannabis challenge. Without a doubt, your garden will look great if you do just solo cup challenge, obtaining a beautiful reward full of delicious buds, with great effects and colors, now we say goodbye and see you in the next blog.