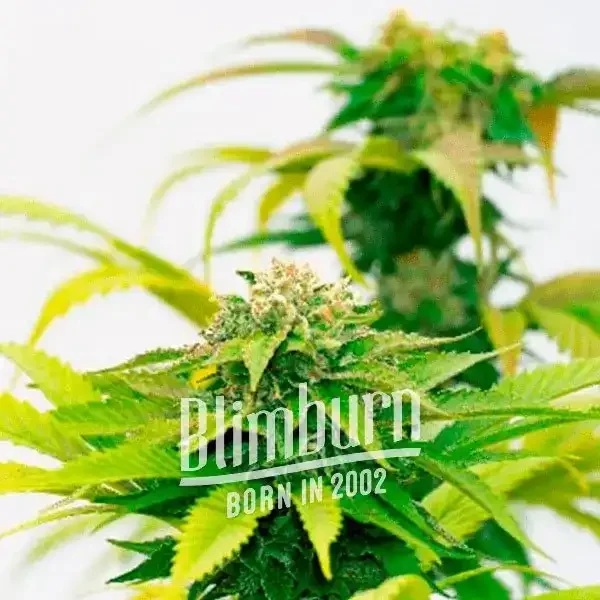 This Indica-dominant strain is the result of a cross between Blueberry x Haze. This strain has champion properties and a wide range of benefits.
| | |
| --- | --- |
| THC | |
| THC % | 20% – 23% |
| CBD | |
| CBD % | 2% |
| Lineage | Amnesia Haze X Blueberry |
| Type of Seed | |
| Genetic | |
| Yield | Medium Yield |
| Yield Indoor | 1.47 – 1.97 oz/ft² | 450 – 600 gr/m² |
| Yield Outdoor | 3 – 4 oz/plant | 100 – 120 gr/plant |
| Height | 4.92 ft | 1.5 m |
| Flowering Time | 8 – 10 weeks |
| Harvest Month | All Season |
| Beginner | For Beginners |
| Medical | |
| Effects | |
| Flavor | |
| Terpenes | Beta-Caryophyllene, Limonene, Linalool, Myrcene, Para-Cymene, Terpinolene |
Blue Haze Indica Marijuana Seeds
Enjoy a unique experience when you purchase Blue Haze Indica cannabis seeds from Blimburn Seeds Bank. It is one of the best-selling Indica strains in the United States. Our seeds are fresh and ready to germinate. Follow our Germination guide for best results!
Origins of Blue Haze Indica Cannabis Seeds
Blue Haze seeds are an Indica-dominant strain obtained from the cross between Blueberry x Amnesia Haze. The result has champion properties and a wide range of benefits. Her uplifting and mentally stimulating high, courtesy of Amnesia Haze, elevates your experience to lofty heights. It is a true cerebral delight! This plant's structure is very recognizable. The dark green color of its leaves makes the lush buds covered with rich resinous trichomes stand out noticeably.
Growing Blue Haze Indica Cannabis Strains
Blue Haze is a high-yielding plant, can be quite difficult to grow. It is a really beautiful plant that can reach 5 feet in height. Delicate and majestic, she becomes a winter sorceress as she matures. This plant has dense foliage and medium to large flowers with buds displaying shades of icy blue, purple and green. Rich in trichomes, the resinous buds are difficult to break, so you may need a grinder before you can enjoy a good hit. These plants need a lot of TLC and a strong supply of nutrients. A Mediterranean climate and abundant sunlight is recommended for outdoor growth.
Blue Haze Indica Weed Flavors and Effects
This indica-rich herb provides a gateway to a head-to-toe euphoric experience that brings users to a completely calm state. His balanced stone for the mind and body makes him one of the best strains to use before bed. After a few hours of bliss, even the hardest smokers are likely to fall asleep.
Final Thoughts
So, you have chosen to grow some Blue Haze Indica marijuana seeds of your own? This Indica-dominant strain resulted from a cross between Blueberry x Haze. This strain has champion properties and a wide range of benefits. Now you just need to know where to buy weed seeds online Blue Haze Indica. The answer to that quandary is simple. Blimburn Seeds is the most trusted online resource for the highest-quality weed seeds you'll find anywhere in the world. Our talented pool of seed genetic specialists work day in and day out to bring you the best possible cannabis seeds in nearly every strain known to man. We back all of our seeds with our industry-leading germination guarantee. Our friendly customer care team is just a quick call away or you can visit our online cannabis seed bank by clicking any of the links above. At Blimburn Seeds Bank Store, we are as passionate about home-grown cannabis as you are. We look forward to helping novice growers get started and join experienced cultivators in achieving better crops with better strains!
Fast service and great selection.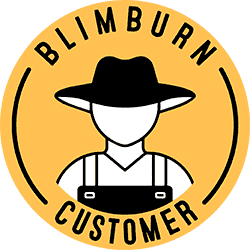 Put the seeds in a wet paper towel and then between two paper plates. Within two days, the tap root appeared. Planted according to directions (1/4 inch deep). Five days later, they are 2 inches high, sprouting the 'second' set of leaves. And this happened to all the seeds!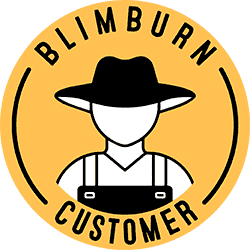 Seeds came here in a timely manner, and the customer service is quick to respond.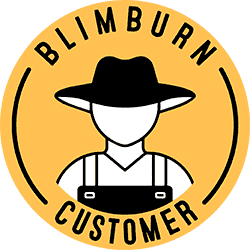 Write a review and get 15 blimcoins