The MJBizCon, slated from November 28th to December 1st in Las Vegas, emerges once again as the pivotal nexus for the global cannabis industry. As enthusiasts, professionals, and innovators convene, this event promises an invaluable exchange of insights, trends, and connections within the ever-evolving world of cannabis.
Unveiling the Cannabis Realm: MJBizCon's Significance
The MJBizCon isn't just an event; it's an institution within the cannabis space, serving as a hub where minds meet, innovation thrives, and partnerships bloom. It transcends mere commercial exhibits, diving deep into groundbreaking research, regulatory discussions, and technological advancements shaping the future of the cannabis industry.
Blimburn Seeds: Making Waves at MJBizCon
Among the prominent entities gracing the MJBizCon stage is Blimburn Seeds, recognized for its extensive repertoire of over 970 cannabis strains. Their presence at such events underscores a commitment to innovation and excellence in the genetics of cannabis.
Fireside Chats and Thought-Provoking Discussions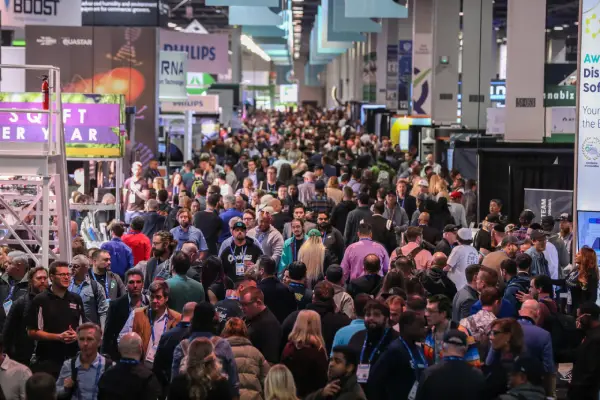 1. "The Hopeful Convergence of Indigenous Roots and Modern Industry"
Location: Westgate Hotel
Purpose: An exploration into the interplay between traditional cannabis cultivation and contemporary industry practices, fostering a nuanced understanding of cannabis roots.
2. "Can Legal Weed Win?"
Location: Westgate Hotel
Keynote Speakers: Economists Robin Goldstein and Daniel Sumner
Focus: Delving into the economic realities and challenges faced by the cannabis industry, providing a candid discussion on the prospects of legalized cannabis.
Insights from Cannabis Leaders
1. "A Macro Look at the Cannabis Marketing Landscape"
Location: Las Vegas Convention Center
Presenter: Lisa Buffo (Cannabis Marketing Association)
Topic: Analyzing the broader landscape of cannabis marketing strategies in an evolving market.
2. "The Future of Producing Medicines from Cannabis"
Location: Las Vegas Convention Center
Speaker: Adam Rosenberg (Vlasic Bioscience)
Exploration: Explaining the evolving potential of cannabis in medicine and the trajectory of pharmaceutical development.
Women in Leadership and Industry Transformation
1. "Transforming a Toxic Culture: How I Survived and Thrived"
Location: Las Vegas Convention Center
Speaker: Greta Brandt (The Flower Shop and True Earth Organics)
Discussion: Insights into overcoming challenges and fostering a positive culture within the cannabis industry.
2. "Push it Real Good: Changing What is Possible in Cannabis for Women"
Location: Las Vegas Convention Center
Panelists: Narmin Jarrous, Cassandra Dowell, Saphira Galoob
Focus: Empowering women within the industry to redefine possibilities and drive change.
Science and Innovation Showcases
1. "Cannabis' Testing Conundrum: Turn the Model on its Head"
Location: Las Vegas Convention Center
Presenter: Jill Carreiro (Orange Photonics, Inc.)
Discussion: Reimagining testing protocols for cannabis, challenging conventional models for quality assurance.
2. "Pathogen and Genetic Testing: Quality Assurance in Cannabis Cultivation and Production"
Location: Las Vegas Convention Center
Presenter: Nathan Johnson, PhD (Verne Bio)
Exploration: Insights into ensuring quality throughout the cultivation and production stages through testing advancements.
The Current Cannabis Landscape
The cannabis landscape is experiencing an unprecedented transformation. Shifting regulatory environments, heightened scientific exploration, and increased societal acceptance are reshaping the industry. With expanding legalization and decriminalization efforts globally, the medicinal and recreational facets of cannabis are gaining widespread recognition.
Furthermore, technological advancements in cultivation techniques, extraction methods, and product development are enhancing the quality and diversity of cannabis-based products. The sector is witnessing a surge in investment, research initiatives, and collaborations, fostering a more mature and sophisticated industry ecosystem.
Blazing Trails for the Future
The participation of Blimburn Seeds and other industry leaders at events like MJBizCon underscores their pivotal role in steering the cannabis industry's trajectory. These platforms offer opportunities to share insights, forge strategic partnerships, and contribute to the continual evolution of the sector.
The MJBizCon is not merely an event to showcase products; it's a vibrant forum fostering dialogue, innovation, and progression within the cannabis domain. The active involvement of industry leaders like Blimburn Seeds demonstrates their commitment to shaping the narrative and future of cannabis globally.
For those attending MJBizCon, exploring Blimburn Seeds' booth promises an immersive experience into the world of exceptional genetics and offers a glimpse into how they are influencing the cannabis future.