The bustling city of Prague is set to host one of the most anticipated events in the cannabis industry – Cannafest 2023. Among the prominent exhibitors, Blimburn Seeds stands out as a beacon of excellence, showcasing their remarkable collection of over 970 different cannabis varieties. From November 3rd to 5th, visitors will have the opportunity to witness firsthand the quality and diversity that Blimburn Seeds has become renowned for.
Blimburn Seeds: A Pioneer in Cannabis Genetics
As a leader in the cannabis seed industry, Blimburn Seeds has gained recognition for their exceptional creations. With a focus on providing the finest cannabis strains worldwide, their extensive collection caters to both novice and expert cultivators. From exclusive, carefully crafted strains to beloved classics, Blimburn Seeds offers a range of options that appeal to a diverse audience.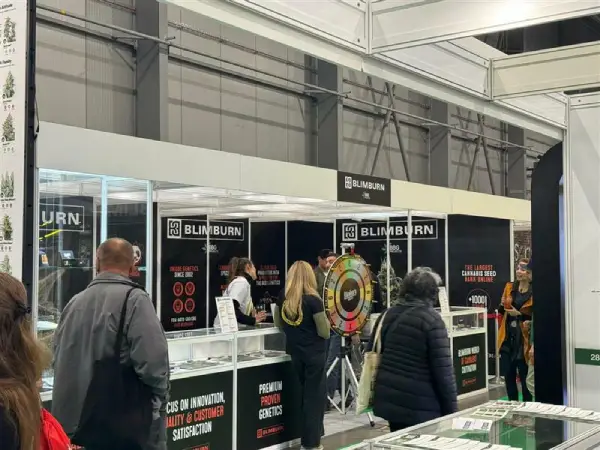 Exclusive Creations on Display
At Cannafest 2023, Blimburn Seeds is set to unveil some of their most sought-after exclusive creations. These meticulously developed strains embody the pinnacle of cannabis genetics, promising an extraordinary growing experience for cultivators of all levels. Visitors to the Blimburn Seeds stand can expect to explore unique varieties that exemplify the company's dedication to innovation.
Flexibility in Purchasing, Worldwide Appeal
One of the key advantages of choosing Blimburn Seeds is the flexibility in purchasing. Whether you're in need of a single seed for a personal project or seeking to stock up with a bulk order, Blimburn Seeds caters to all needs. Their warehouses strategically located on both the East and West coasts of the United States, as well as in Canada, ensure timely delivery and accessibility for customers across North America.
International Presence and Compliance
For those attending Cannafest from around the globe, Blimburn Seeds facilitates international purchasing. However, they always advise customers to check local regulations to ensure a seamless and hassle-free experience. This commitment to compliance underscores Blimburn Seeds' dedication to responsible and legal cannabis cultivation.
Blimburn Cannafest 2023 Interview
In an interview with the Blimburn staff at the event we learned the following:
Interviewer: What motivated you to participate in this Cannabis fair?
Blimburn: This fair is one of the best in Europe, serving as a gateway to Eastern European countries. The organization, cleanliness, and quality of attendees are top-notch. Hundreds of end customers take advantage of the opportunity to buy directly from us.
Interviewer: What did Blimburn gain from participating in this event?
Blimburn: We showcased our original classics, our American varieties, and currently possess the largest catalog in the world. It was a fantastic platform for us to showcase our diverse range.
Interviewer: Could you share any exclusive news or launches that you presented at the fair?
Blimburn: We unveiled our brand new image, which was met with great excitement and interest from attendees.
Interviewer: What do you believe are the current trends in the cannabis seed market?
Blimburn: We believe there is a movement towards rediscovering classic flavors, a trend that the general public might not be fully aware of yet, but we see it as the future. There seems to be an overwhelming presence of Kush strains in the market currently.
Interviewer: How do you envision the future of the seed market and what role will Blimburn play in it?
Blimburn: We believe that there is an excessive supply in comparison to the actual demand. To stand out, we are of the opinion that we need to set the trend by reverting back to the beloved classics of the 80s and 90s that everyone holds dear. This endeavor will require a considerable amount of hard work and dedication, as everything has become so intertwined. We'll be delving deep into the archives of our connections, embarking on pheno hunting missions, and collaborating with experts to achieve this goal. It's an exciting journey that we're fully committed to.
Experience Excellence with Blimburn Seeds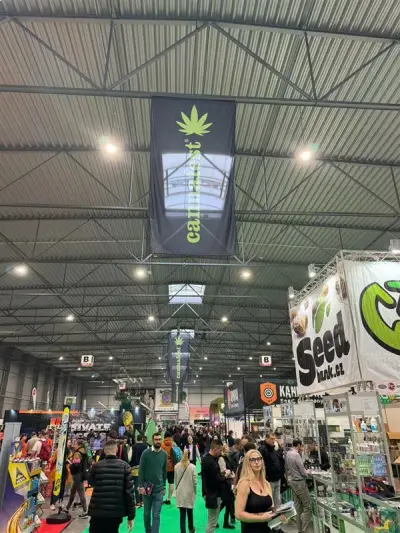 As Cannafest 2023 approaches, anticipation is building for Blimburn Seeds' presence at this prestigious event. With their exceptional collection, commitment to quality, and dedication to customer satisfaction, Blimburn Seeds is poised to leave a lasting impression on attendees. Visit their stand and embark on a journey into the world of premium cannabis genetics.

In the heart of Prague, from November 3rd to 5th, Blimburn Seeds invites you to discover the future of cannabis cultivation. Don't miss this opportunity to connect with industry pioneers and experience the excellence that defines Blimburn Seeds. See you at Cannafest 2023!