The Best Horror Movies Streaming Right Now
Horror cinema shines again in 2023, and here we present a list of the best horror movies streaming of the genre so you can have a spookily high Halloween. Because we understand that the secret of horror cinema lies in capturing that thrilling sense of fear that captivates fans and ultimately draws the general audience to theaters.
And when we add a good session of the homegrown herb you cultivate, it's a surefire recipe for the perfect combination.
Why horror movies captivate us?
The fear that horror movies produce in us helps activate the sympathetic nervous system. When this occurs, the adrenal glands increase, so the production of norepinephrine begins, which speeds up the heart rate and increases the bloodstream, which carries another hormone, adrenaline, to the muscles and epidermis.
When adrenaline and norepinephrine come into contact, a response of contraction and tension in the muscles and hair follicles of the skin is activated.
So, the recommendation is that, if you really enjoy horror movies, but you are a mom or dad, avoid showing this content to your children, at least until they are of an age where they are able to distinguish between fiction and entertainment.
Psychological Thrillers That Play Mind Games
The best horror movies streaming are those that keep you staring at the screen from start to finish without giving you any respite. And in horror films it is no exception since, even if you cover your face because some scenes can be excessively chilling, these works catch you, hook you and do not let go until the end.
Horror films have the ability to get into your mind until you can't take it anymore with so much suspense, fear and twists that generate unexpected twists and moments.
The Shining (1980)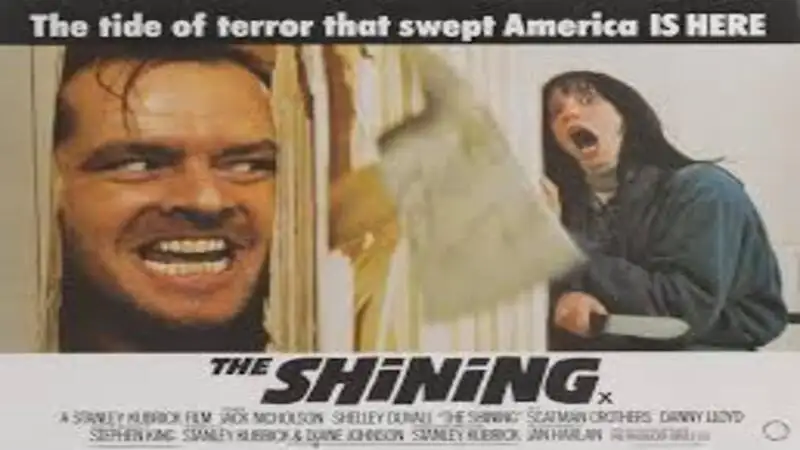 "The Shining" is an classic horror film directed by Stanley Kubrick and adapted from Stephen King's novel of the same name. Released in 1980, it still stands as a masterpiece in the genre, known for its unforgettable performances, a claustrophobic setting, and an intense psychological plot.
The story centers around Jack Torrance, brilliantly portrayed by Jack Nicholson, who becomes the winter caretaker at the isolated and grand Overlook Hotel in the Colorado Rockies, moving in with his wife Wendy (Shelley Duvall) and their son Danny (Danny Lloyd), who possesses psychic abilities referred to as "the shining." As winter progresses and the hotel becomes snowbound, the family confronts paranormal and disturbing events while Jack's sanity deteriorates.
The film's enduring appeal is attributed to its eerie atmosphere, Kubrick's masterful direction, Nicholson's iconic portrayal of the tormented Jack Torrance, and the unsettling score by Wendy Carlos and Rachel Elkind.
"The Shining" is famous for its iconic scenes, including the eerie twins in the hallway, the elevator filled with blood, and Jack Nicholson's chilling "Heeere's Johnny!" moment as he breaks through the bathroom door. It serves as a profound exploration of madness, isolation, and the supernatural, influencing numerous subsequent horror films.
Although it diverges from King's novel in certain aspects, Kubrick's adaptation has left an indelible mark on popular culture and continues to terrify audiences decades after its initial release. "The Shining" remains an undisputed classic in the horror genre, a must-see for fans.
The Sixth Sense (1999)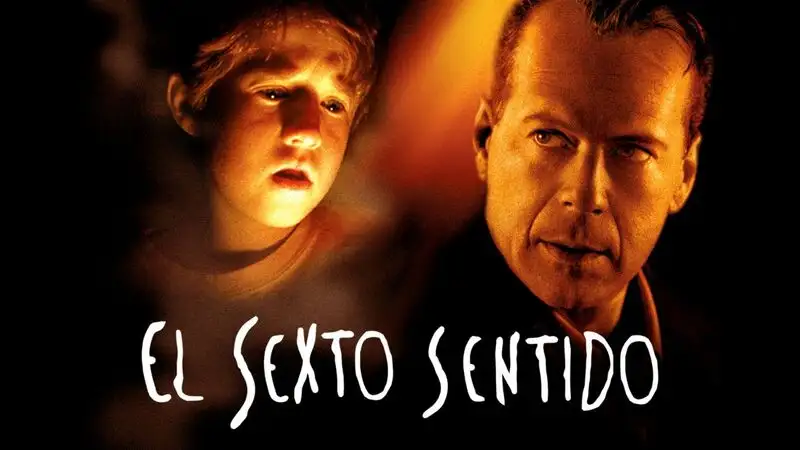 Another classic horror film inside this genre is the Sixth Sense. Here we leave you a brief review of this masterpiece that if you see it smoked, you will surely be on another planet. Malcolm Crowe is a renowned child psychologist. One night, when he is at home with his wife, he receives a visit from a former patient, now an adult, completely upset. The man wounds Malcolm and subsequently commits suicide.
A year later, the psychologist has not been able to overcome the events. There is a distancing from his wife, and his expertise with children does not seem to work well with little Cole. The intelligent eight-year-old boy has strange behavior and lives in a permanent state of fear.
The more he tries to help Cole, the more Malcolm finds similarities between the boy's symptoms and those of his former patient. And period. We will not say another word about a plot that achieves something rare in current cinema: surprising.
Black Swan (2010)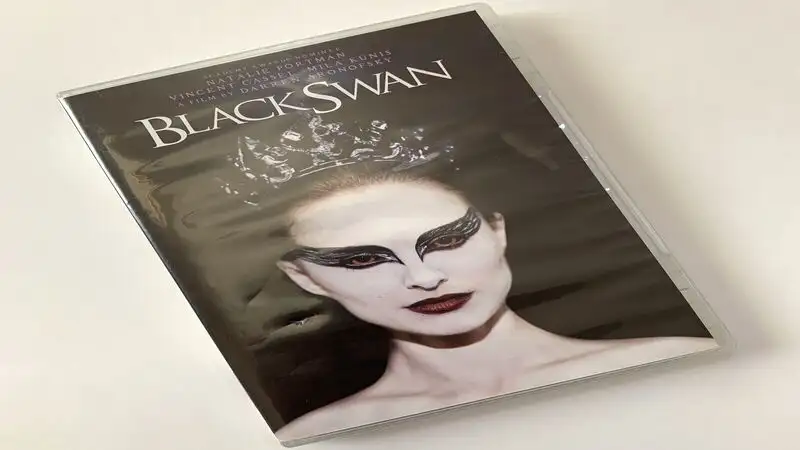 The Black Swan," directed by Darren Aronofsky in 2010, delves into the life of Nina, played by Natalie Portman, a prominent ballet dancer in New York. The plot centers on her struggle to prepare for the lead role in "The Swan Lake," exploring themes of perfectionism, obsession and rivalry.
The film confronts Nina with her own psychology, as she struggles to embody both the White Swan and the Black Swan, challenging her innocent and elegant nature.
The rivalry with Lily, played by Mila Kunis, adds an intriguing dimension to the narrative, as Lily embodies the sensuality and cunning of the Black Swan, giving rise to a tension-filled relationship that evolves throughout the story.
The film delves into Nina's psychology and her struggle to maintain her sanity while exploring her dark side and facing pressure from her artistic director and her mother. "Black Swan" is recognized for its distinctive visual style, psychological storytelling and the outstanding performance of Natalie Portman, who won an Academy Award for Best Actress for her performance in the film.
A good herb that provokes those sensations of introspection will allow you to appreciate this movie from a different point of view, and you can even immerse yourself in the sensual thought of the black swan.
Midsommar (2019)
This is a psychological horror thriller that follows an American couple who find themselves in a difficult situation and decide to join some friends on a trip to a summer festival in a remote village in Sweden.
The festival, celebrated every 90 years, begins as an idyllic experience in an environment of constant light, but as the plot progresses, it turns into a nightmare as the villagers' dark secrets and disturbing traditions are revealed. .
The film is known for its haunting atmosphere, its visually striking depiction of the festival, and its exploration of themes such as loss, relationship, and culture. "Midsommar" has been acclaimed for its direction, its performances and its ability to create a constant feeling of unease in the viewer.
Think twice before watching this movie completely stoned because it can take you on an unwanted trip.
El Orfanato (2007)
"El Orfanato" is a Spanish horror and mystery film directed by Juan Antonio Bayona and written by Sergio G. Sánchez. It was released in 2007 and became a success both in Spain and internationally. The film tells the story of Laura, played by Belén Rueda, her husband Carlos and their adopted son Simón, who is a child with health problems.
Laura decides to return to the orphanage where she grew up with the intention of reopening it as a residence for disabled children.
However, once the family settles into the orphanage, Simón begins to make imaginary friends and play with them. Soon, strange and terrifying events begin to happen, and Simon mysteriously disappears. Laura is forced to delve into the orphanage's past to discover the truth behind what is happening and find her son.
"The Orphanage" is known for its tense atmosphere and its ability to create a constant feeling of unease in the viewer. The film combines elements of supernatural horror with an emotional story centered on the mother and her desperate fight to find her son. The performance of Belén Rueda and the direction of Juan Antonio Bayona contribute greatly to the success of the film.
The Invisible Man (2020)
Tired of the abuse suffered at the hands of her husband, Cecilia makes a plan to escape from her home. Soon she finds out that her husband died, but instead of feeling relief, she begins to feel like he is stalking her.
Cecilia suspects that, being an expert in optics, her husband found a way to make himself invisible and that now he is dedicated to harming those close to him so that others will think that he is paranoid.
The Invisible Man, in a very sci-fi suspense story that takes us to the terror of madness, to understand what the true fear of believing we are crazy means, while in parallel we see how a plot of violence, fear is built. , obsession and harassment. Definitely a film with a lot of material to cut from that also addresses gender violence, obsessive love and abuse between couples.
Relic (2020)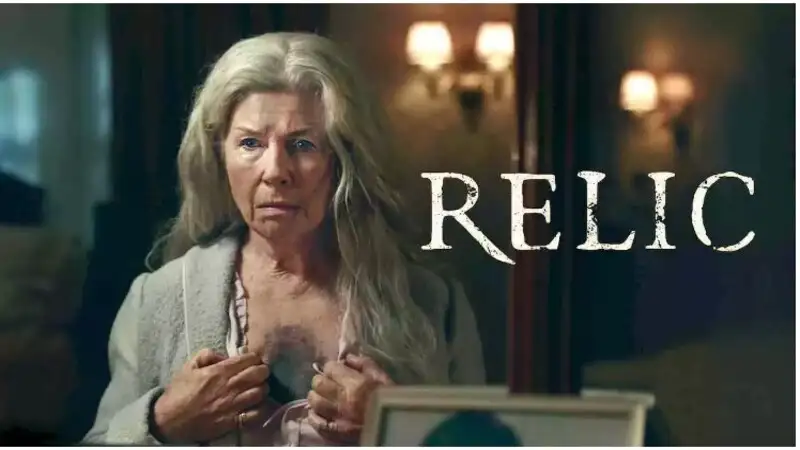 Relic is a psychological horror film that weaves a disturbing and deeply emotional story into a framework of supernatural horror. Directed by Natalie Erika James, the film delves into the lives of three generations of women as they battle an evil presence lurking in the family house.
The plot revolves around Kay (Emily Mortimer), her daughter Sam (Bella Heathcote) and her mother Edna (Robyn Nevin), who reunite at the family's country house after Edna mysteriously disappears. As they try to discover what happened to Edna, the house itself becomes a character in the film, a dark and twisted labyrinth that reflects the family's emotions and buried secrets.
"Relic" stands out for its intensely claustrophobic atmosphere and a narrative that explores deep themes, such as dementia and the mother-daughter relationship. The film delves into psychological horror, using visual effects and meticulous storytelling to create a feeling of constant unease.
The acting is outstanding, with a trio of actresses delivering moving and realistic performances.
The film also stands out for its ability to tackle complex topics in a way that feels authentic and moving. Edna's dementia becomes a powerful metaphor for loss, memory, and family connection, and the film manages to be both terrifying and moving.
The Lighthouse (2019)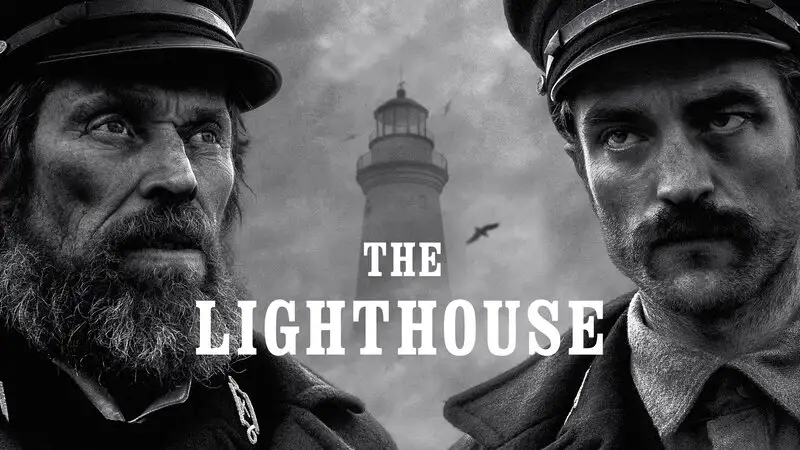 This is a fantasy horror drama film directed by Robert Eggers and released in 2019. The film is set on a remote and mysterious New England island in the 1890s and focuses on two main characters: veteran lighthouse keeper Thomas Wake , played by Willem Dafoe, and his young assistant Ephraim Winslow, played by Robert Pattinson.
The plot of the film unfolds as these two men live in the lighthouse for four weeks while working to keep it in good condition. However, as time passes, conflicts and tensions arise between the two due to power hierarchies and other mysterious and supernatural elements on the island. The film is known for its distinctive black-and-white visual style and its focus on the characters' madness and desperation.
"The Lighthouse" is Robert Eggers' second film after his debut with "The Witch: A New England Legend" in 2015, and both films are characterized by their focus on psychological horror and their setting in New England in times gone by. .
Hereditary (2018)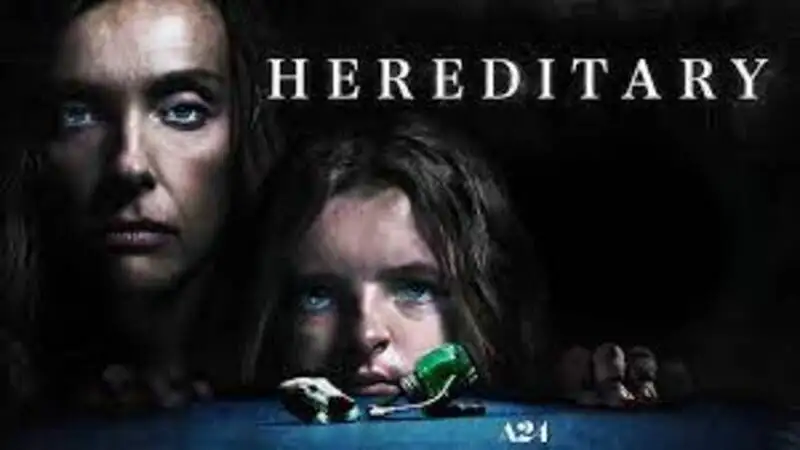 Hereditary" is a psychological horror film that has left a strong impression on lovers of the genre since its release. The film follows the lives of the Graham family after the death of the grandmother and matriarch, which triggers a series of disturbing events.
The plot centers on Annie Graham, masterfully played by Toni Collette, a gallery owner who inherits her mother's house. As paranormal events begin to unfold, a spiral of horror, mystery and tragedy is unleashed that disturbs the characters so much. like the audience.
"Hereditary" stands out for its intense atmosphere and its ability to keep viewers in constant tension. The film tackles dark and disturbing themes, exploring family heritage, trauma and loss in a unique and terrifying way. Director Ari Aster manages to create a memorable cinematic experience, supported by a talented cast and a narrative that will keep you in suspense until the shocking climax.
Us (2019)
The film is a horror thriller that focuses on the story of Adelaide Wilson and her family, who face an unusual and terrifying threat when four mysterious individuals with identical appearances to their own appear at their coastal vacation home.
The film develops from this premise and explores themes such as duality, identity and the fight for survival. "Us" received critical acclaim and was noted for its original approach to the horror genre and its symbolism.
Lupita Nyong'o's performance in the role of Adelaide Wilson received particular attention and recognition. Be careful, don't smoke a lot of weed if you don't want to be left with a constant alert attack while watching this chilling movie, which will surely keep you awake.
Cannabis Strains Tailored for Psychological Thrillers
We know that some genetics generate physical effects and others mental effects. For this reason we have made a list of genetics indicated for when watching horror movies that play with the psychology of the viewers.
Fat Bastard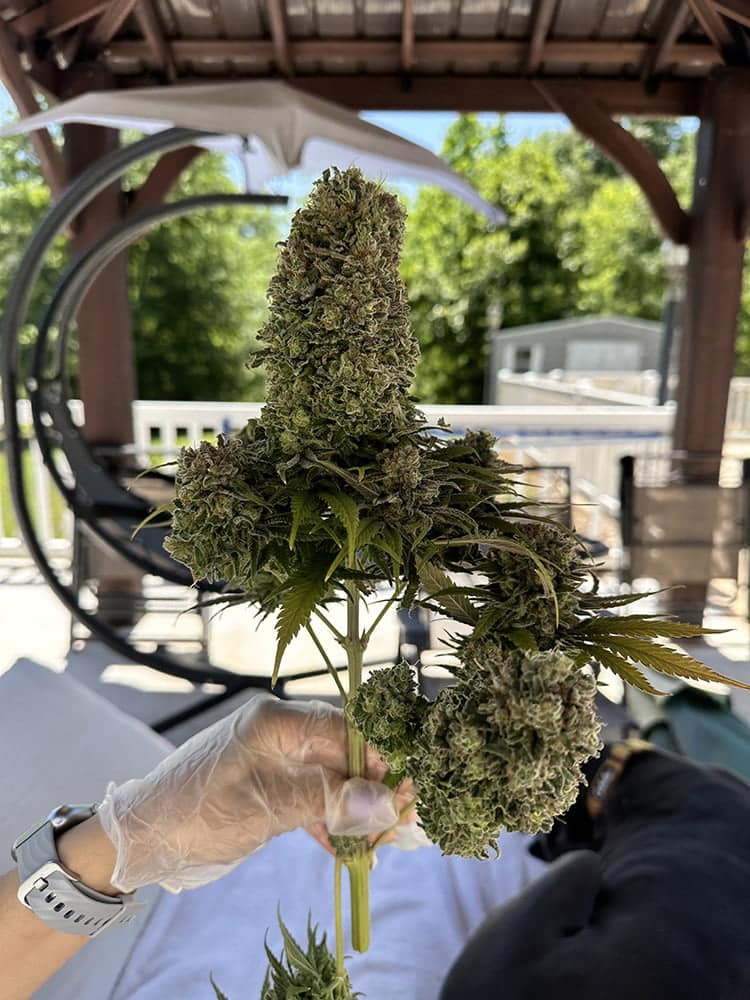 Fat Bastard is a hybrid strain, the result of crossing Goldmember with Monkey Spunk, creating a new line that's as potent as it is fragrant. This robust and resilient variety is easy to cultivate, making it an excellent choice for both experienced growers and beginners.
The effect of Fat Bastard is powerful and intense, starting with an uplifting cerebral high that gradually transitions into a relaxed physical and mental state. Since Fat Bastard primary effects are cerebral, you can watch any psychological horror movie, and it's sure to be a mind-blowing experience.
Mimosa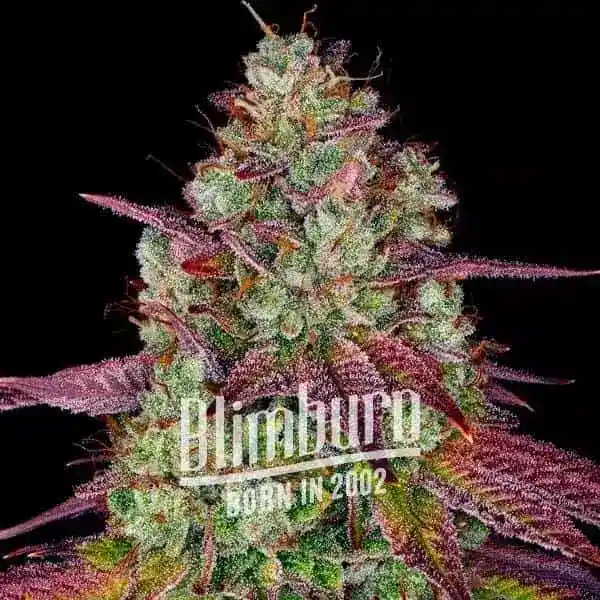 The stimulating and energizing effects of Mimosa make it a great choice for recreational users looking for a variety to enjoy during the day or at social events. Its cheerful and euphoric high can help you feel more sociable and talkative, making it ideal for parties or gatherings.
Its energizing effects are also perfect for outdoor activities such as excursions or hiking. On the other hand, if you want to watch a horror movie under the influence of Mimosa, you should be careful not to get too high because it can play a trick on you.
Blackberry Moonrocks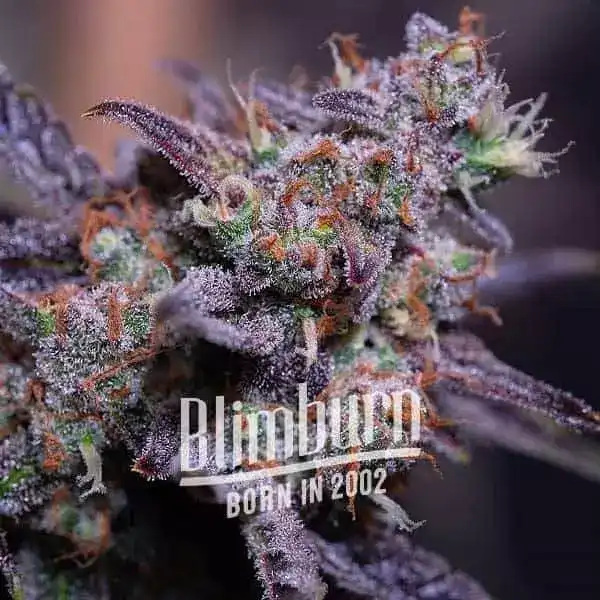 Blackberry Moonrocks is a plant that reaches an impressive THC percentage of 33%. The relaxation that engulfs the physical body is intense and can make anyone tend to merge with the nearest couch. At Blimburnseeds.com, we tell you that its extreme THC percentage can help therapeutic growers who wish to address issues of insomnia or chronic pain.
Such therapies must be accompanied by professional medical advice, without exception. However, if you want to watch horror movies with this genetics, you should be careful not to induce yourself into a deep and terrifying sleep.
Monstruos in Horror Cinema
Death was always represented as a skeleton in a black robe, waiting for those who ended their bodily existence to move on to the next stage… but what would happen if it were a kind of invisible strategist for murder?
This happens in Final Destination, a five-film saga that began in 2000 with a group of boys who survive a plane explosion because of a "vision." There death returns to claim what belongs to it.
Therefore, now we are going to see some of the most outstanding monsters from the following movies that we propose so that you can spend a terrifyingly 420 Halloween with Blimburnseed.com
A Quiet Place (2019)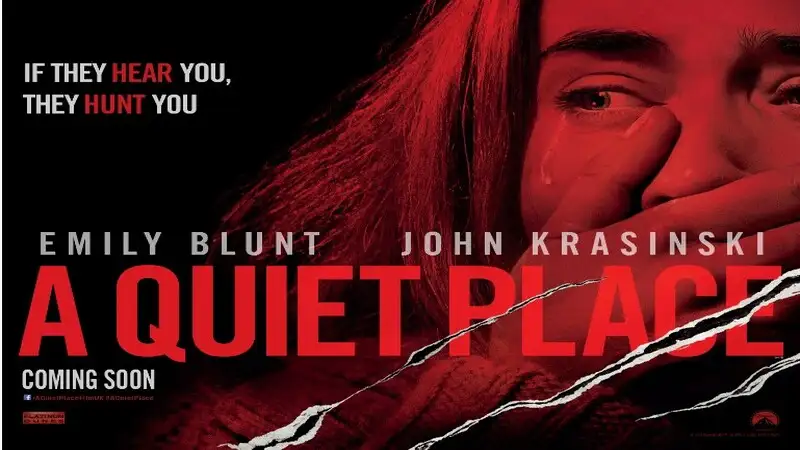 Evelyn (Emily Blunt) and Lee (John Krasinski) Abbott are a couple with three children who live on a farm isolated from all civilization in northern New York. This family has survived for months in a world invaded and threatened by deadly extraterrestrial creatures that are guided by sound to hunt.
In this context in which a word can mean death, the Abbott family lives silently, goes barefoot and communicates through sign language.
Actor John Krasinski (The Hollars, Brief Interviews with Hideous Men) directs and stars in this horror and science fiction film based on a script written by himself along with Scott Beck (Nightlight) and Bryan Woods (Her Summer).
The main cast of the film is headed by Krasinski himself and Emily Blunt (The Girl on the Train, The Snow White Chronicles: The Huntsman and the Ice Queen), as well as Millicent Simmonds (Wonderstruck. The Museum of Wonders), Leon Russom (True Grit) and the boy Noah Jupe (Wonder).
Without a doubt, the terrifying characters in this film are the aliens who arrive on the planet wanting to annihilate the family of the protagonists, who find themselves immersed in a sequence of extreme terror on their own farm.
The Shape of Water (2017)
United States, around 1963. It is the Cold War and the military and space race is at its peak. The lonely Elisa (Sally Hawkins) is a cleaning lady who works in a hidden laboratory inside a high-security government facility.
Trapped in a life full of silence and isolation, her life changes completely when she and her partner Zelda (Octavia Spencer) discover an experiment classified as secret. He is an enigmatic being: a unique fish-man, a true natural anomaly, who lives locked up and is the victim of various experiments.
Elisa then begins to feel sympathy for this strange being and a strong connection is established between the two. But the real world is not a safe place for a man of these characteristics.
Horror films sometimes also give us those curious or enigmatic characters that keep us glued to the screen. We believe that this movie is worth watching if you are a lover of science fiction and drama. Surely in its moments of climax, you will be able to feel a chill running through your skin.
Cloverfield (2008)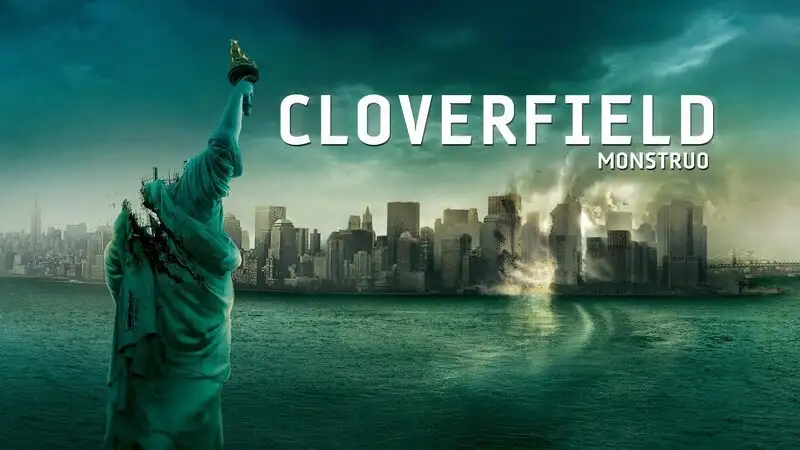 "Monstrous" is a unique, pulsating horror experience that keeps you on the edge of your seat from the first frame to the last. Through the perspective of a video camera, we witness the heartbreaking moments experienced by a group of friends as they fight to survive in the midst of the chaos caused by a giant monster in Manhattan.
The film combines the thrill of a monstrous invasion with the human connection of its characters, creating an unforgettable cinematic experience. A masterpiece of the found footage genre, "Monstrous" is a notable achievement in modern horror cinema.
Monstrous" (also known as "Cloverfield") is a giant creature that attacks New York. Throughout the film, the exact nature and origin of the creature is largely kept a mystery, adding to the tension and The mystery of the plot The film focuses on the experience of a group of friends trying to survive as the city is devastated by this monstrous threat.
A Quiet Place Part II (2020)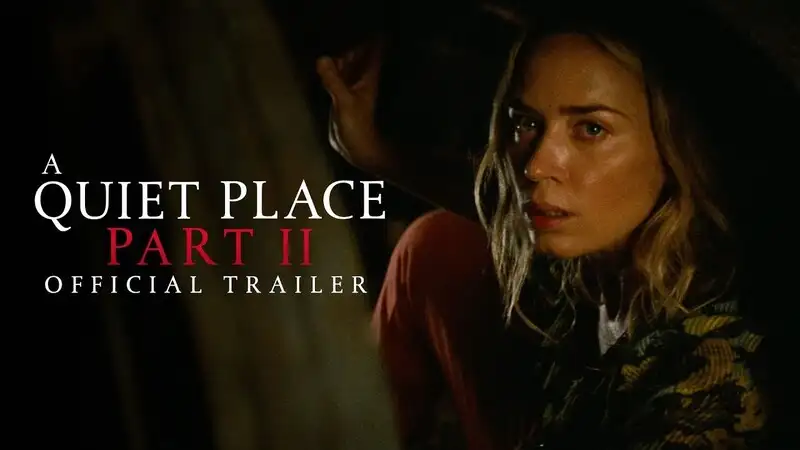 "A Quiet Place Part II" is the sequel to the hit horror film "A Quiet Place" directed by John Krasinski. This 2020 film takes up the story of a family fighting to survive in a post-apocalyptic world invaded by deadly creatures that hunt through sound.
The film focuses on the mother, played by Emily Blunt, and her children, as they seek refuge and find other survivors. The film maintains the tense atmosphere and the original premise of the first installment, where the slightest noise can be deadly. Krasinski's direction is again notable, and the acting from Blunt and the cast is impressive.
Additionally, the film further explores the post-apocalyptic world, revealing more details about the creatures and the challenges the characters face.
"A Quiet Place Part II" is a thrilling sequel that continues to keep audiences guessing with its focus on suspense and quiet horror. It is a film that manages to build on the success of the first installment and offers an intense and satisfying cinematographic experience for lovers of the genre.
The Nun (2018)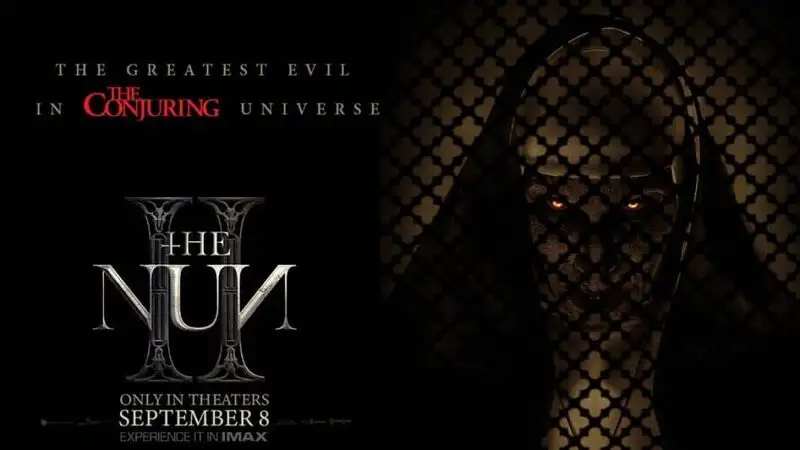 "The Nun" (2018) is a horror film that is part of "The Conjuring" universe. Directed by Corin Hardy, the film immerses viewers in a dark and chilling world of demonic possessions and sinister apparitions. With an eerie atmosphere and impressive production design, the film manages to maintain tension throughout the plot.
Although some critics noted that the narrative could have been stronger, Taissa Farmiga's performance and the commanding presence of the demonic sister Valak, played by Bonnie Aarons, make "The Nun" a horror experience not easily forgotten. Genre lovers will find in this film a good dose of scares and a glimpse into the dark side of "The Conjuring" universe
Underwater (2016)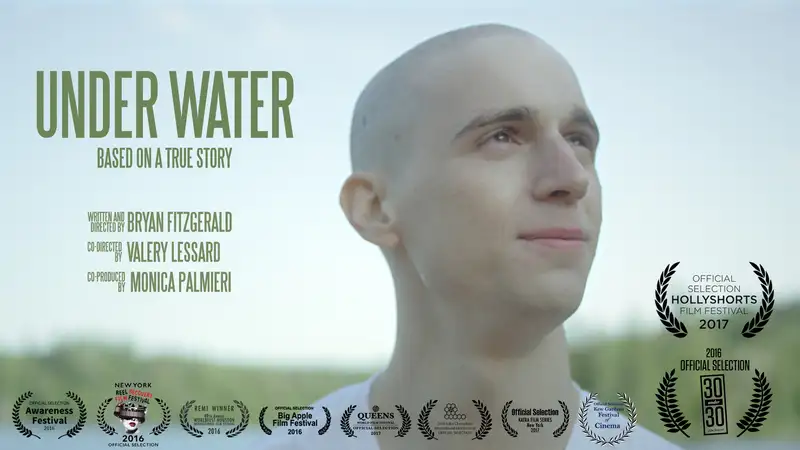 "Underwater" is a science fiction thriller directed by William Eubank and released in 2020, which immerses viewers in a world of claustrophobia and tension from the beginning. The film follows a group of scientists and workers on an underwater drilling platform facing an epic disaster.
The story begins with a shocking action scene and focuses on Norah Price, played by Kristen Stewart, who becomes the core of the film as she leads the team trapped in the depths of the ocean. The film stands out for its impressive production design, managing to convincingly convey the claustrophobic and oppressive atmosphere of the seabed. The plot moves at a constant pace, maintaining tension with haunting music, moments of genuine suspense and unexpected surprises, differentiating itself from other survival films in hostile environments thanks to its focus on the immediacy of the action and the overwhelming atmosphere.
"Underwater" stands out for its immediate immersion in a world of tension and claustrophobia from the start, following a group of scientists and workers on an underwater drilling platform facing an epic disaster.
The film centers on Norah Price, played by Kristen Stewart, who becomes the central figure as she leads the team trapped in the depths of the ocean. With impressive production design, the film manages to convincingly convey the claustrophobic and oppressive atmosphere of the seabed.
The plot advances at a constant pace, maintaining tension with haunting music, moments of genuine suspense and unexpected surprises, differentiating itself from other survival films in hostile environments thanks to its focus on the immediacy of the action and the oppressive atmosphere that persists throughout. the history.
Cannabis Strains Tailored for Monstruos in Horror Cinema
As in horror movies there are monsters that frighten the public, there are also some cannabis genetics that cause terror to growers and smokers. The fear of some cannabis users is due to the extreme potency of these genetics, the strong aromas they emanate and even their reputation or fame!
Gorilla Glue 4
Gorilla Glue #4 produces a joyful and uplifting effect, initiating with a powerful sense of euphoria that transitions into a profound state of relaxation that will keep you comfortably seated on the couch. Similarly, its delightful earthy and chocolatey sweetness in flavor will continuously amaze you. For this reason, Gorilla Glue #4 can be an excellent choice for enjoying while immersing yourself in the eerie world of a horror movie.
Bruce Banner Auto
Bruce Banner Auto is a versatile strain known for its unique combination of mental stimulation and lasting physical relaxation. It's an excellent choice for those wanting to stay alert and focused while also finding relief from physical discomfort.
Bruce Banner Auto effects start quickly, intensifying into a state of relaxation and euphoria that spreads throughout the body. Additionally, it promotes introspective thoughts, happiness, and stress relief, making it valuable for managing conditions like anxiety, migraines, and depression. It's a suitable option for those seeking both mental clarity and physical comfort, making it a perfect companion even for activities like watching a horror movie.
Zombie Death Fuck
The effect is clearly psychoactive and delivers a powerful cerebral punch as soon as you start consuming it, which is why it's a recommended strain for experienced smokers. Zombie Deat Fuck, after its intense high, will start to relax you and gradually leave you lounging on the couch. So, if you need a dose of concentration to watch the movies you love so much, this genetics is the right choice.
Supernatural Scares: The Best Horror Movies That Delve into the Unknown
Obviously we are not going to leave you alone in this horror movie adventure. For this reason, here we tell you which are the best horror films, the classics and also the critically acclaimed ones. So that this Halloween 2023 you can spend it smoked and full of sinister horror movies with us.
The Conjuring (2013)
"The Conjuring" (2013) is a terrifying journey into the unknown that keeps viewers in suspense from the first moment. Based on true events, this film strikes an impressive balance between psychological suspense and genuine scares, supported by outstanding performances from Vera Farmiga and Patrick Wilson as paranormal investigators Ed and Lorraine Warren. With masterful direction by James Wan, this film stands out as a modern horror film classic that will make you think twice before turning off the lights at night.
Insidious (2010)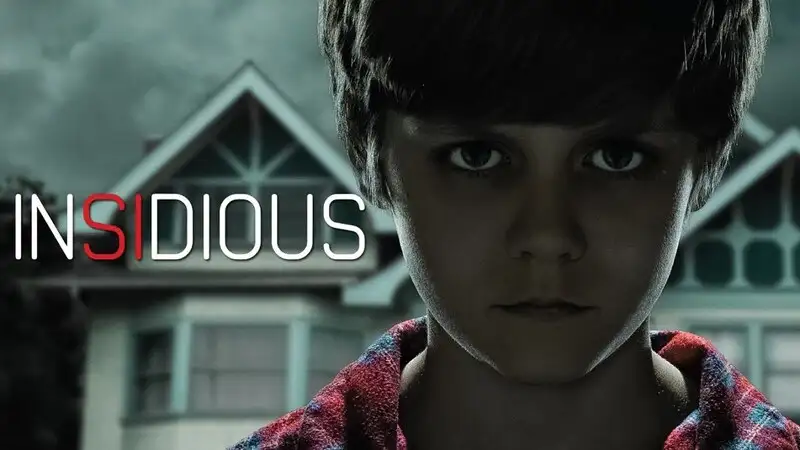 "Insidious" (2010) is a chilling journey into the depths of supernatural horror that will keep you on the edge of your seat. Directed by James Wan and written by Leigh Whannell, the film features the story of a family who moves into a new house, only to discover that it is plagued by evil presences.
What makes this film truly disturbing is its ability to create a gloomy atmosphere and make the most of the fear of the unknown. The characters are well developed and the plot immerses you in a world of nightmares, where horrors manifest themselves in the depths of the human mind. "Insidious" is a reminder that horror doesn't need excessive blood and gore to be effective, but can be much scarier when it plays on your deepest fears. A film that will make you think twice before turning off the light at night.
Sinister (2012)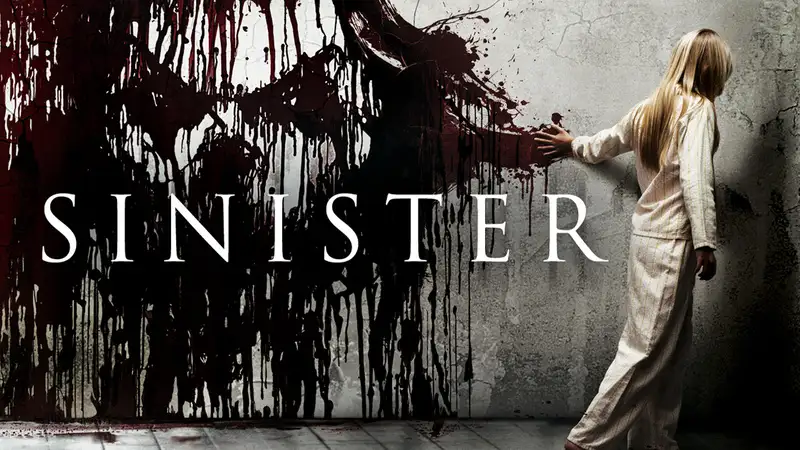 "Sinister" a journey into the darkest part of the human psyche. This 2012 film remarkably combines suspense and horror, keeping the viewer on edge. The story follows a writer who moves with his family to a house where paranormal events occur, unleashing a series of terrifying events. The performances are outstanding, and the sinister atmosphere and soundtrack contribute to a truly terrifying experience. "Sinister" is a masterpiece of horror cinema that will leave you with nightmares for a long time.
The Grudge (2004)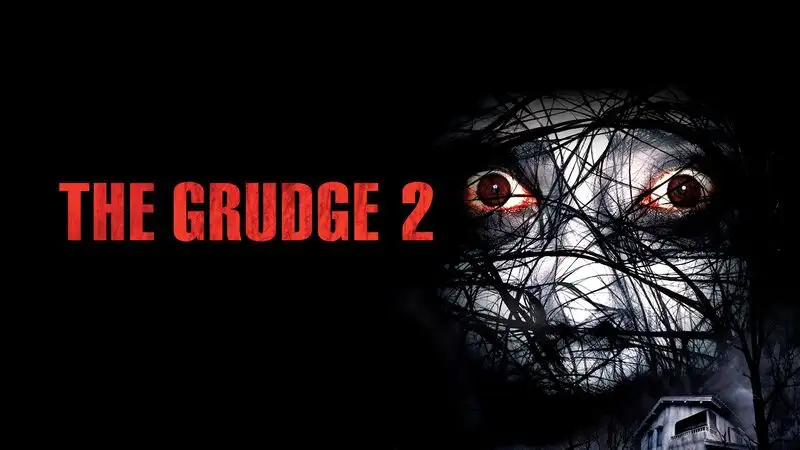 "The Grudge" is a 2004 Japanese horror film directed by Takashi Shimizu and part of the "Ju-on" franchise. The plot centers on a cursed house in Tokyo inhabited by a vengeful spirit that causes death and madness to those who visit it. The film stands out for its haunting atmosphere, non-linear narrative, and compelling performances. It was a box office success in Japan and internationally, influencing the horror genre and spawning sequels and remakes. If you like horror movies that keep you in suspense, this is one you shouldn't miss.
Poltergeist (1982)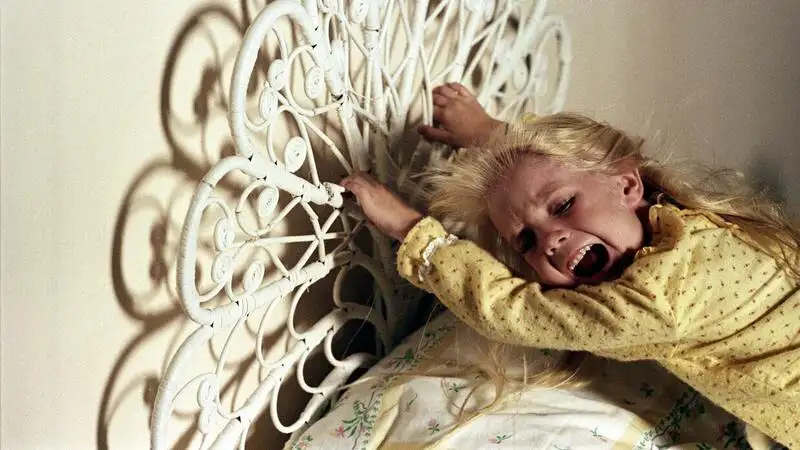 "Poltergeist" is a cult horror movie directed by Tobe Hooper and produced by Steven Spielberg in 1982. The film follows a family who moves into a seemingly perfect house, only to discover that it is plagued by paranormal activity.
What makes "Poltergeist" so effective is its ability to combine supernatural fear with elements of suspense and familiar excitement. The children's interpretation and the innovative special effects for the time contribute to the creation of a disturbing and tense atmosphere. This film has endured over time as a horror film classic and continues to be an unforgettable experience for lovers of the genre.
The Conjuring: The Devil Made Me Do It (2021)
"The Conjuring: The Devil Made Me Do It" (2021) is a thrilling addition to the successful horror film franchise. This installment takes viewers into a plot based on true events, where the Warren couple is faced with a terrifying case of demonic possession and murder.
With a focus more on the investigation and less on the constant scare, the film offers a refreshing change in the horror genre. Patrick Wilson and Vera Farmiga deliver solid performances, maintaining the chemistry that has made their characters iconic. While the film might not be the scariest in the series, it's still an unsettling and entertaining ride for horror fans and followers of the franchise.
Doctor Sleep (2019)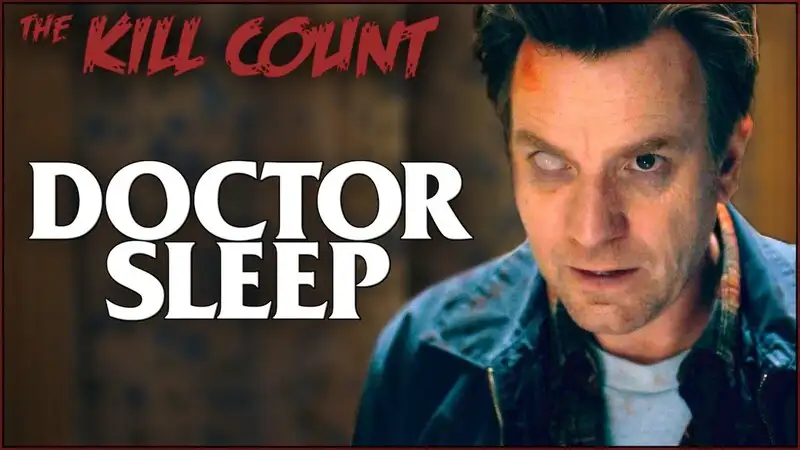 "Doctor Sleep" (2019), directed by Mike Flanagan, is a riveting sequel to Stephen King supernatural horror movies "The Shining." The film follows the adult life of Danny Torrance, played brilliantly by Ewan McGregor, as he struggles with his inner demons and supernatural gifts.
The plot immerses you in a dark world where good and evil are intertwined, and where a group of malevolent beings seek to feed on those with the glow. Flanagan manages to maintain a disturbing atmosphere and offers a perfect balance between psychological horror and human emotions. "Doctor Sleep" is a masterpiece that pays homage to King's legacy and Stanley Kubrick's cinematic vision, while establishing its own place in the pantheon of contemporary horror cinema. A film that captivates and disturbs in equal parts.
The Curse of La Llorona (2019)
"The Curse of La Llorona" (2019) is a horror film that is part of the cinematic universe of "The Conjuring." The plot revolves around a widowed and working mother who finds herself fighting against a malevolent entity, La Llorona, who threatens her children. The film offers moments of suspense and effective scares, but compared to other installments in the franchise, its plot can feel somewhat predictable. Despite this, "The Curse of La Llorona" manages to deliver a solid horror experience with a good dose of scares and an unsettling atmosphere. A suitable option for lovers of the genre who seek strong emotions.
Annabelle Comes Home (2019)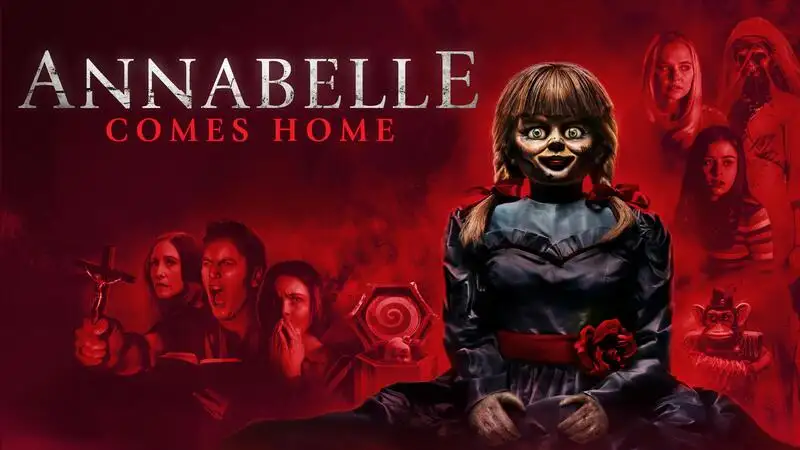 "Annabelle Comes Home" is a 2019 supernatural horror movie that is part of the cinematic universe of "The Conjuring." Directed by Gary Dauberman, this film offers a chilling experience for lovers of the genre. The plot centers on possessed doll Annabelle, who sets off a series of terrifying supernatural events when she is accidentally released into the home of paranormal investigators Ed and Lorraine Warren. The film maintains an atmosphere of constant tension and scares, keeping the audience hanging by a thread as they explore the terrifying collection of cursed objects in the Warren home. If you're looking for a dose of supernatural horror, "Annabelle Comes Home" is sure to make you jump in fear.
The Prodigy (2019)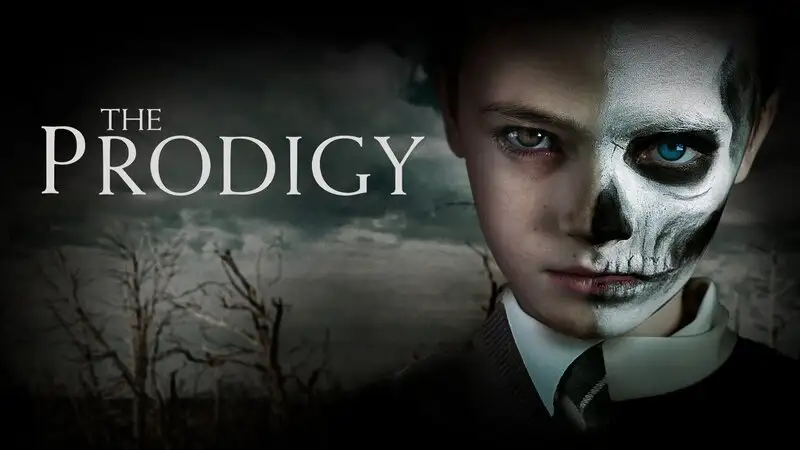 "The Prodigy" is a psychological horror film that will keep genre enthusiasts on the edge of their seats. Directed by Nicholas McCarthy, the film tells the story of Sarah, a mother concerned about her son Miles' disturbing behavior.
The movie combines elements of demonic possession with a profound exploration of motherhood and a mother's struggle to protect her child from dark forces. Taylor Schilling's performance as Sarah is remarkable, conveying her character's anguish and determination convincingly. Additionally, Jackson Robert Scott, who portrays Miles, delivers a unsettling performance that adds an extra layer of tension to the plot.
"The Prodigy" manages to maintain suspense throughout the film, and while it may fall into some predictable genre tropes, it remains a chilling experience that will keep viewers gripped by its plot until the unsettling conclusion.
The film is an example of how horror cinema can explore deeper and more personal themes, in this case, the mother-child connection and the battle against the unknown. Through effective storytelling and skillful direction, "The Prodigy" becomes a thriller that goes beyond superficial scares and offers an emotionally disturbing experience. If you are a genre enthusiast who enjoys movies that keep you in suspense, "The Prodigy" is an option that won't disappoint.