Old school Skunk-smelling weed strains are some of the most popular in the history of cannabis and would probably be some of the most widely grown on the planet. Perhaps its unmistakable smell is the key to understanding all the love that gardeners and weed smokers from all over the world have for this variety.
Here, Blimburn Seeds brings you a fine selection of "The Top 10 Skunk Cannabis Strains" of all time with regular Skunk weed seeds, old school types, and the most modern cannabis seeds including Fast Flowering and Autoflowering. Remember that you can buy each of these cannabis varieties in our store with the quality guarantee that only Blimburn offers you in addition to fast, safe, and discreet shipments.
Lemon Skunk
Lemon Skunk is a hybrid-type feminized marijuana strain, produced by crossing an Original Skunk and a Citral. It maintains very fragrant characteristics thanks to the dominance of the Alpha Pinene and Alpha Bisabolol terpenes, among others that give it citrus notes with its characteristic lemon flavor and aroma that are clearly felt in this strain of grass. In relation to the effect of Lemon Skunk, we can say that the high of this variety is progressive. It starts in the eyes and before you know it, you are in a state of intrepid euphoria. A little later, the experience is enhanced by a body relaxation that is ideal for unwinding after a hard day's work.
Flowering is short and optimal for SCRoG (can cover whole mesh) or LST (it is easy to stretch thanks to its structure). It will be ready to harvest in 8-10 weeks indoors. For its part, the production of buds is very great because you can collect 2.46-2.79 oz/ft2 and if you grow outdoors, you will achieve 21-28 oz/plant of weed. With 15%-19% THC and low levels of CBD, Lemon Skunk becomes the right weed seed to relax or to treat anxiety, depression, arthritis, and chronic pain to name a few of its medicinal qualities.
Skunk Fast Version
Skunk Fast Version is a super fast flowering new version of one of the most famous cannabis strains of all time and winner of multiple cannabis cups and recognitions from the global community of growers and weed lovers. This marijuana seed is the result of a genetic cross between a selection of Skunk x Secret Hybrid, resulting in ultra-fast flowering photoperiod cannabis seeds that deliver excellent outdoor yields of 21 oz/plant. These plants are very resistant to drier climates and hot climates. However, you still have to be careful in hot climates with high humidity to avoid the proliferation of fungi such as mold.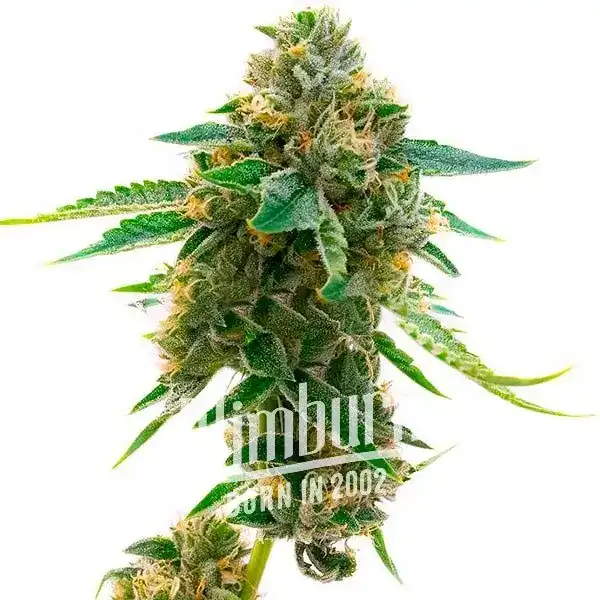 If you grow these cannabis plants indoors, you will get 1.31-1.64oz/m2 with very distinguished buds that are ready to be harvested after 8-10 weeks of flowering. The potency of Skunk Fast Version is between 15%-18% THC, causing energetic effects that lift your spirits and stimulate your creativity in a unique way. The above, combined with flavors that are sweet with great Skunk notes and earthy aftertastes activate your mind with hundreds of thoughts per second and a remarkable joy to share with friends.
Orange x Skunk
Orange x Skunk also known as Orange Skunk is a mostly sativa variety that has THC levels between 14%-16% that cause strong effects on its users, bordering on trippy. She is also a great producer, delivering yields of 1.31-50g/ft2 indoors and up to 17oz/plant outdoors, making her worthy of adorning any garden. It does not take that long to flower because it only needs between 8-10 weeks, during which time it develops very fat, heavy, and fragrant buds. To obtain maximum yields indoors or outdoors, you must prune and apply LST to allow your plant to grow as a small tree.
If you are concerned about the taste, you should know that it is a mixture between notes of Skunk with a marked taste of Orange and citrus fruits which detach from the buds with each puff and remain on the palate for a good moment. As for the aroma, it is very fresh with intense citrus tones to make you fly through the air, stimulating your creativity and causing feelings of euphoria. Therefore, it is perfect for developing artistic activities and is good company for use during the day.
Skunk Diesel
Skunk Diesel has become known for its effect that is intense, causing sluggishness and lethargy that eventually leave you completely couch-locked. You will feel that the punch becomes heavy on your head and your body slowly goes numb. That is why it is utilized by medicinal users who suffer from chronic pain as it helps them control these ailments as well as combat arthritis, inflammation, nausea, and migraines. Beware that it can stimulate your appetite to the extreme, enhanced by its delicious skunk flavor with strong Diesel and citrus fragrances in addition to the deep earthy aftertaste it exudes.
Also, this mostly sativa weed strain is worth growing because it is ready in just 8-10 weeks of flowering with remarkable yields of 1.8oz/ft2 indoors of fat, robust, and intensely aromatic buds. On the contrary, if you grow outdoors, you will be rewarded with 17-22 oz/m2 of weed that blooms from a plant with a robust structure and thick branches that can be tied using LST to maximize the harvest. Now, all you have to do is cultivate Skunk Diesel as it will surely give you a relaxing night. Start preparing your taste buds for an explosion of flavors in your mouth!
Red Super Skunk Auto
Red Skunk Auto is a very easy-to-grow, high-yielding automatic plant that is ready after a life cycle of just 6-8 weeks from seed to harvest. This cannabis strain has the classic pine-like appearance with very large central buds and branches full of flowers, producing 30-35g/ft2 indoors and an incredible 19-21oz/plant outdoors. This is a cannabis strain with a very particular aroma and flavor that mixes notes of skunk and the taste of cheese with the same narcotic-sedative effect of the original Skunk, making it the perfect choice for lovers of this strain.
However, it is recommended for beginners and experienced growers alike thanks to its perfect combination of wonderful colors and a strong punch. No one will believe that it is an automatic variety! If you want to grow Red Skunk Auto, we recommend using the LST technique to open its lateral branches and promote maximum flowering in the central stem of the plant and allow maximum development of the buds to obtain incredible levels of THC that range from 22%-26%.
Early Skunk
Early Skunk is a mostly sativa variety that can be grown both indoors and outdoors. This strain can withstand various types of climates and pest attacks. It is always good to be cautious and careful with these weed plants so that within 8-10 weeks of flowering, they give you excellent harvests that are between 17-22 oz/plant outdoors and indoors where you can collect 1.8 oz/ft2 of buds. You can maximize your yields with growing techniques like SCROG, covering an entire mesh with Early Skunk.
The aroma of Early Skunk is incredible because it has notes of pepper and soft reminiscences of roses while its very sweet taste is of berries and tropical fruits. In reference to the effect, with a few smokes of this cannabis strain, you will feel very lively and creative at first, ready to face the tasks of the day. After time passes, you will lean towards a loose, bearable relaxation with some laughter. The above is due to its potency, which is 20% THC, and also to the terpenes that predominate in this variety which are mainly Beta Cariophyllene, Beta Fresene, and Alpha Pinene.
Pineapple Skunk Regular
Pineapple Skunk Regular is a cocktail of flavors as it combines the classic notes of skunk with hints of lemon and certain herbal and fruity notes. The aromas are strong and make you feel like you are flying between spices and woods. The punch is intense due to its 12%-15% THC that is felt in the brain in a balanced way and culminates in a bearable relaxation. Less experienced users can be left on the couch. Remember that this is the "regular" version, that is, you can find male or female plants and it is designed for all phenotype hunters or those looking for unique specimens.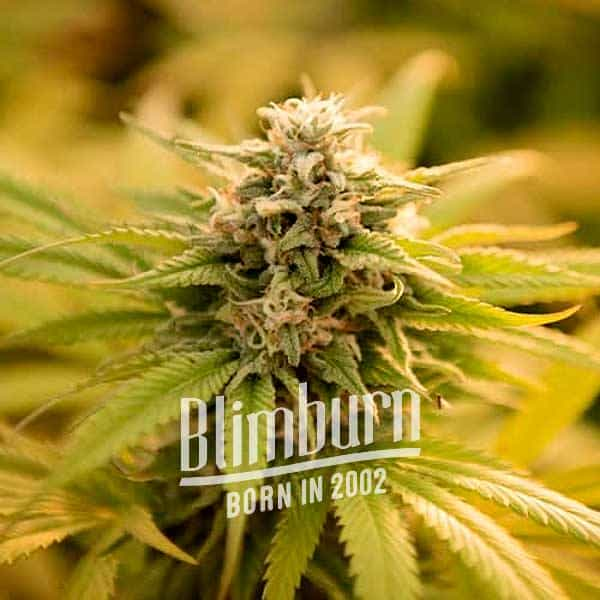 As growing advice, we recommend installing filters while you're growing her indoors because this bad girl has a strong odor that can spread throughout the neighborhood. Undoubtedly, Pineapple Skunk Regular is a cannabis strain that is characterized by the quality of its harvests, ranging from 1.31oz/ft2 indoors where you can apply cultivation techniques such as SOG. Alternatively, you can grow it outdoors where you will get heavy yields of 14-17 oz/ft2 of extra fragrant and sticky buds from the resin. Pineapple Skunk Regular harvests can be achieved in a short time of just 8-10 weeks of flowering.
Skunk #1
Skunk #1 feminized seeds from Blimburn Seeds have a mostly indica tendency and are highly recommended by growers for their ease of cultivation and great end result in production. You can get 1.31-1.82g/ft2 indoors where you can apply growing techniques such as LST for arm stretching and topping to maximize production. Meanwhile, if you grow Skunk #1 outdoors you will get 17 oz/plant becaue it is outside where you can appreciate the full potential of this old school weed strain. You must take into account that in flowering, this weed variety takes 8-10 weeks from pre-flowering to harvest.
On the other hand, the effect is relaxing and takes you to a very pleasant state of relaxation that is mixed with an energetic effect that is highly appreciated when sharing a good time with friends. Regarding the aroma and flavor of this cannabis strain, we can say that the aroma of Skunk#1 is a mix between earthy and intense creamy aromas. Its flavor stands out for maintaining an earthy line and having citrus notes with a certain diesel aftertaste.
Sweet Island Skunk Fast Version
Sweet Island Skunk Fast Version is a fast variety of its acclaimed mother that originates from Canada. This version is characterized by being mostly indica and also by the rapid flowering of only 8-10 weeks, allowing you to save up to 2 weeks of cultivation time when planting these Fast Version cannabis seeds. In addition, it maintains a unique characteristic with the intense aroma that mixes Skunk tones with citrus fragrances, making its presence quite obvious. Therefore, it is advisable to store your flowers in an airtight jar and to use good ventilation systems during cultivation so as not to have problems with the aromas that the plants give off in this phase.
The taste of Sweet Island Fast Version is the same as that of its mother, that is, with a taste of Skunk that is earthy and also sweet. When we talk about the power of this variety, we can say that it has THC levels between 18%-23%, translating into an instant hit. The indica predominance of this strain of weed induces a stimulating, energetic effect that culminates in an excellent relaxation. It is a great smoke to enjoy during the day when doing creative, athletic, or outdoor tasks. To finish, we tell you that you can harvest between 28-35 oz/ft2 when you grow Sweet Island Skunk Fast Version outdoors and 40-50g/m2 if you grow indoors.
Super Skunk Auto
In the feminized automatic seeds of Super Skunk Auto, you will find all the qualities of the Skunk mother with a faster harvest time. With these cannabis seeds, you will get plants that turn out to be strong and robust of a size that allows them to be grown both indoors and outdoors. This strain is ideal for novice growers or for gardeners who have little space or want to grow discreetly thanks to its size which is usually compact.
Super Skunk Auto delivers incredible yields indoors, reaching 1.47oz/m2. Outdoors, you can harvest around 7oz/plant after a growing cycle of 8-10 weeks from seed to harvest. The flavors that the buds give off are pungent with intense notes of earth. It is also sweet and obviously has a strong Skunk tone. In addition, it produces relaxing effects that keep you calm for a long period of time.