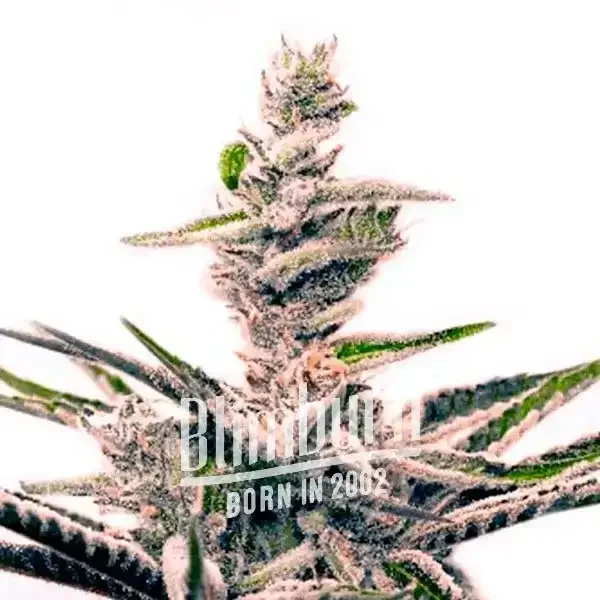 Cannabis Cup winner, Early Skunk, is an Indica-dominant, easy-to-grow hybrid cross between Skunk #1 and Early Pearl.
| | |
| --- | --- |
| THC | |
| THC % | 20% |
| CBD | |
| CBD % | 1% |
| Lineage | Early Skunk x Secret Hybrid |
| Type of Seed | |
| Genetic | |
| Yield | Medium Yield |
| Yield Indoor | 1.8 oz/ft² | 550 gr/m² |
| Yield Outdoor | 17 – 22 oz/plant | 500 – 650 gr/plant |
| Height | 8.2 ft | 2.5 m |
| Flowering Time | 8 – 10 weeks |
| Harvest Month | All Season |
| Beginner | For Beginners |
| Medical | |
| Effects | |
| Flavor | |
| Terpenes | Alpha Bisabolol, Alpha-Pinene, Beta-Caryophyllene, Beta-Farnesene, Beta-Phellandrene, Camphene, Humele, Limonene, Linalool, Myrcene, Terpinolene |
Early Skunk Hybrid Marijuana Seeds
Enjoy a unique experience when you purchase Early Skunk Hybrid cannabis seeds from Blimburn Seeds Bank. It is one of the best-selling Hybrid strains in the United States.
Our seeds are fresh and ready to germinate. Follow our Germination guide for best results!
Origins of Early Skunk Hybrid Cannabis Seeds
Cannabis Cup winner, Early Skunk, is an Indica-dominant hybrid cross between Skunk #1 and Early Pearl. This easy-to-grow strain is favored for its short flowering period, resistance to mold, and heavy yields, making it ideal for a novice grower.
This is an amazingly vigorous outdoor cannabis hybrid of our Skunk #1 and Early Pearl, resulting in a fun and easy-to-grow marijuana that is early to flower and finishes two weeks sooner than the original Skunk #1. Early Pearl shortens the growing time and adds a bit of mold resistance without taking any of the original skunk pungent sweetness away.
Growing Early Skunk Hybrid Cannabis Strains
This strain is recognized for its fast flowering and quickness to be completed in the outdoor, greenhouse and indoor grows. It has a certain appeal to those growers in colder climates with short seasons. The combination of Early Pearl with Skunk #1 means it will be completed in a 7 weeks flowering cycle. The density of the flower will rely on the dark hours and is a good plant to consider for darkening greenhouses or something similar.
Early Skunk Hybrid Weed Flavors and Effects
Expect maximum harvests of large buds that deliver a long-lasting, smooth, pungently sweet taste and smell. The flavor and taste of the buds is truly something special!
Final Thoughts
So, you have chosen to grow some Early Skunk Hybrid marijuana seeds of your own? Cannabis Cup winner, Early Skunk, is an Indica-dominant, easy-to-grow hybrid cross between Skunk #1 and Early Pearl. Now you just need to know where to buy weed seeds online Early Skunk Hybrid. The answer to that quandary is simple. Blimburn Seeds is the most trusted online resource for the highest-quality weed seeds you'll find anywhere in the world. Our talented pool of seed genetic specialists work day in and day out to bring you the best possible cannabis seeds in nearly every strain known to man. We back all of our seeds with our industry-leading germination guarantee. Our friendly customer care team is just a quick call away or you can visit our online cannabis seed bank by clicking any of the links above. At Blimburn Seeds Bank Store, we are as passionate about home-grown cannabis as you are. We look forward to helping novice growers get started and join experienced cultivators in achieving better crops with better strains!
Honest and precise communication and billing. As a beginner I was nervous but Blimburn Seeds Bank has made the process easy for me, causing me to be a return customer.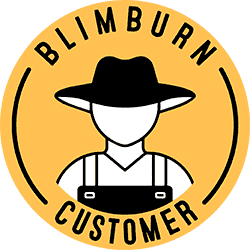 I recommend it 100% happy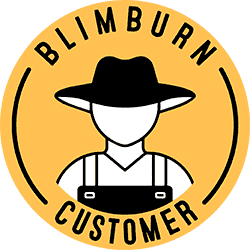 Nice! Your help and instructions have been invaluable.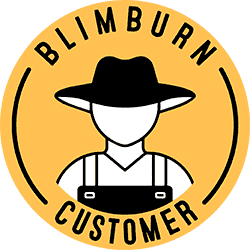 Write a review and get 15 blimcoins