Gelato
Gelato is a unique strain that has captivated the public both in the USA, where it originates from, as well as its Canadian neighbors and the entire cannabis world. Gelato comes from a cross between Sunset Shebert x Thin Mint Girl Scout Cookies and is characterized by resistance to complicated climates such as humidity and cold at the end of the summer season. Therefore, this cannabis strain is ideal for outdoor growers in places like Ontario, Canada where rains tend to fall and temperatures drop considerably as summer ends.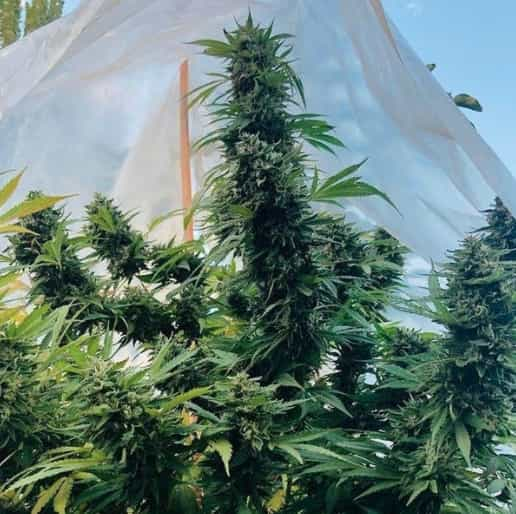 Its colas are dense and full of flowers as seen in the photo. This makes Gelato a great producer for commercial growers because it produces 500gr / m2 in indoor crops while outdoor gardeners can harvest up to 700 gr / plant of pure buds. You can harvest these genetics outdoors in mid-October and indoors after a flowering period of 8 – 10 weeks. It is a fast and super-producing variety. Another point in favor of Gelato is its high potency that can reach up to 27% THC, producing effects of euphoria, relaxation, and a lot of happiness thanks to its hybrid makeup. All of the above is accompanied by the delicious flavors of the flowers of this strain that customers of commercial growers appreciate because it exudes sweet and citrus notes of berry and lavender.
Big Bud
This mostly indica variety is a legend in the cannabis world since its appearance in the 70's. It maintains an undisputed position among the most popular and acclaimed strains of marijuana gardeners. One of the reasons why growers love Big Bud is because of the great yields it delivers, harvesting 500gr – 550gr/m2 indoors and 400gr – 500gr/plant outdoors. Big Bud loves hot climates with lots of sun because this allows it to produce a ridiculous amount of buds that contain 15% – 20% THC levels and that can be harvested after 60 – 65 days of flowering indoors. Outdoor farmers can harvest this strain in September. This speed in flowering and its high production make Big Bud a best seller and ideal for commercial breeders.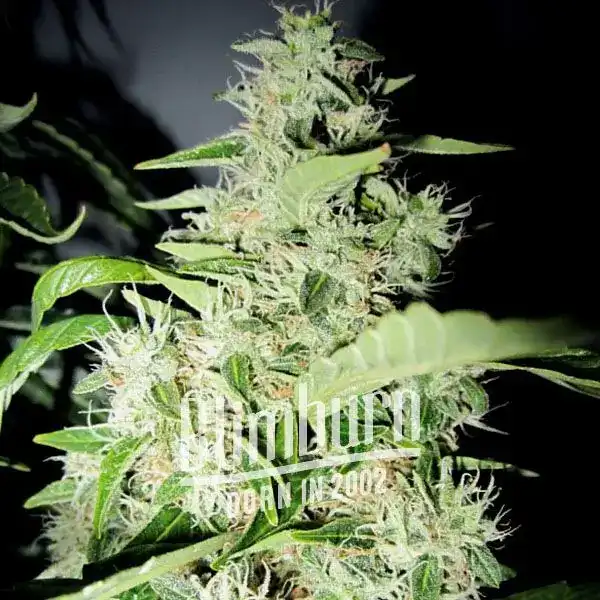 A cross between Afghani x Northern Lights x Skunk #1, Big Bud delivers large yields with fat and compact buds that have flavors that are mixtures of citrus and sweet fruit and effects that stimulate the appetite, causing feelings of euphoria and happiness when consumed in small amounts. If the doses are increased, the stoner and relaxing effect is evident.
Girl Scout Cookies
This cannabis legend cannot be absent from this count of the 10 most productive strains for outdoor cultivation for commercial growers. Girl Scout Cookies is the product of a cross between Durban Poison x OG Kush and for this reason it is a producer of great buds and the harvests are heavy, generating 400gr – 500gr/plant outdoors and indoors, an incredible 500g/m2.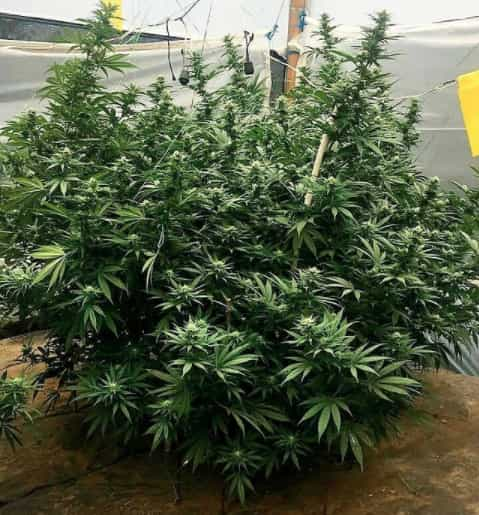 In addition, you can harvest in record time because it only takes 65 to 70 days for indoor cultivation and outdoor gardeners can collect their buds between mid and late September. At the same time, the flowers are very powerful because they contain high levels of THC, ranging between 18% and 25%. This strain produces cerebral, energetic, and fun effects that end with a soft relaxation and carry fruit flavors with hints of mint and super sweet tastes.
Orange x Skunk
Orange x Skunk are mostly sativa feminized cannabis seeds sourced from Blimburn Seeds. This variety is a real bomb, ensuring huge yields for all commercial growers seeking big buds from heavy yields. We say the above because you can get 500gr – 1000gr/plant in outdoor crops and if you are an indoor breeder, you can get 400gr – 600gr/m2 of fat, heavy, and resinous buds. This strain also has a short flowering time because it only takes 8-10 weeks to flower indoors and these marijuana plants are ready to be grown outdoors in October.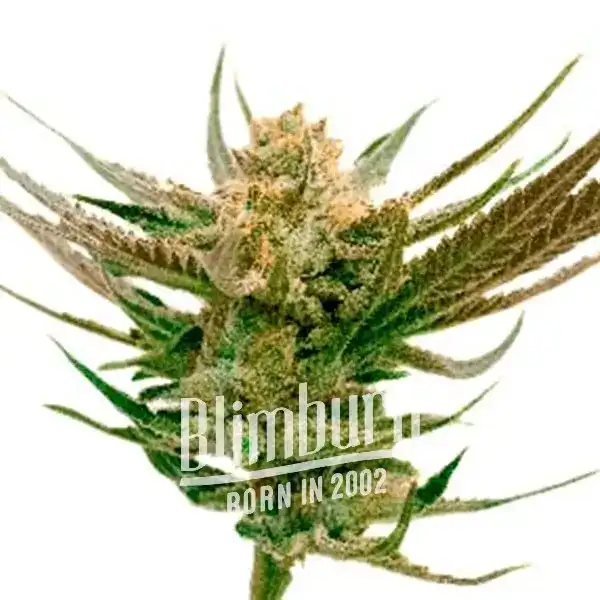 The buds have an authentic orange flavor with earthy notes and skunk that are balanced thanks to THC that ranges from 14% – 16%. This strain causes a euphoric and relaxing cerebral effect that helps people who suffer from anxiety or stress.
Granddaddy Purple
Granddaddy Purple definitely belongs on this list, because this mostly indica strain is one of the most productive on the market. Outdoors, we can guarantee that you will harvest 500gr/plant and 450gr – 500gr/m2 indoors of pure, compact, and rock-hard buds that are coated in resin. Notice that in the photo you can see the harvest of a part of Granddaddy Purple. This gardener told us that he harvested 500gr/plant outdoors from only dry and well-cured buds. Not bad for a single plant! Also, it is good to point out that the harvests can be ready after 60 – 65 days of flowering indoors and in the month of October if you grow outdoors.
To all of the above, we will also say that Granddaddy Purple is incredible for its relaxing effect and its flavors of grapes and wild berries thanks to its Purple Urkle x Big Bud genetics that give it a potency of 25% THC. Without a doubt, this mostly indica strain is a champion of giant crops and should be in every commercial grower's garden.
Candyland Peyote
Continuing with the most productive genetics, we have Candyland Peyote, a mostly indica variety that comes from a cross between Grand Daddy Purple x Platinium Cookies x Peyote Purple. You can harvest up to 800 gr/plant outdoors and 400gr – 650gr/m2 indoors with this strain. Candyland Peyote is also a super fast producer because it blooms in a record time of 8 – 10 weeks of flowering indoors. Most importantly for outdoor farmers, it is ready in October. To the above, it must be added that it has a rich flavor that mixes notes of berry, pine, citrus, coffee, and vanilla, creating a cocktail of galactic flavors that delight your palate.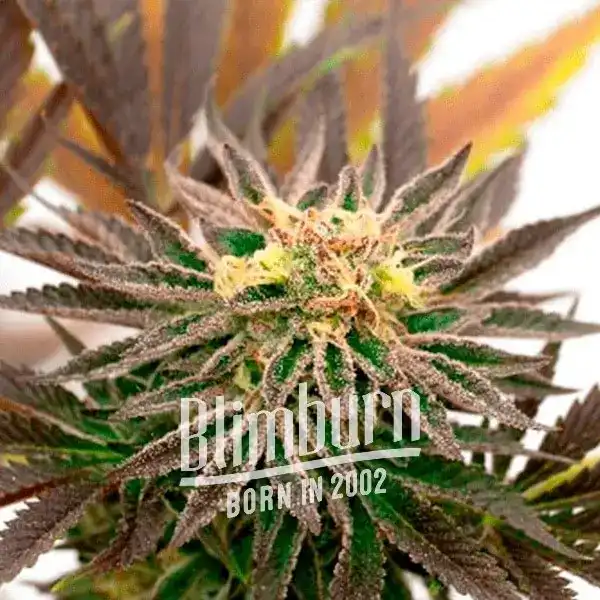 Finally, we must highlight the power of this variety that ranges from 22% – 26% THC. It is super powerful and produces incredible effects of absolute relaxation that leave you lying on the couch with a heavy body as if you had completed the most strenuous gym routine of your life.
Narkosis
We point to another mostly indica strain in this top 10, Narkosis, which is a cross between Critical x Somango. This plant can produce up to 600gr/plant outdoors of only delicious buds and indoors, a 550gr/m2 harvest is more than respectable for lovers of heavy yields. Narkosis is ready to be harvested in late September for outdoor breeders while indoor gardeners only have to wait 50 – 60 days which is a very short time to get some incredible buds and a heavy harvest.
The 18% THC is accompanied by flavors with earthy, herbal, and fruity tones that play in an incredible way with the euphoric effects that appear at the beginning when you smoke it. In the end, they become relaxed and absolutely narcotic.
Power Plant Fast Version
For sativa fans, Blimburn Seeds created Power Plant in its Fast Version that rewards farmers who grow it with incredible outdoor yields that range from 400gr – 600gr/plant and indoors, you can pick 400gr – 550gr/m2 of buds that will take you up into the air. Power Plant Fast Version stands out for its large harvests in an incredible time because it is ready between the end of September and the beginning of October outdoors and in only 6 – 8 weeks indoors, allowing gardeners to save growing time and maximize their resources. For the same reasons, it is especially ideal for commercial growers looking for big crops in a short time.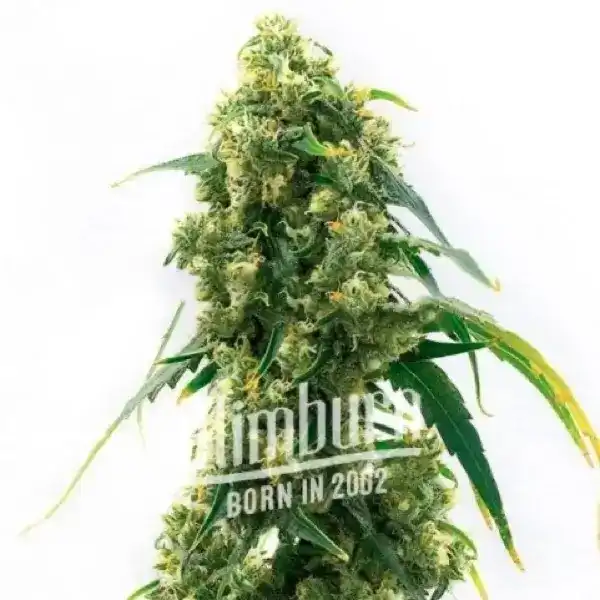 To the above, it is added that it has high levels of THC, ranging from 13% – 18%, that stimulate creativity and fill users with energy. Another important point is the delicious flavor of the buds, including notes of wood, humid earth, and concentrated spicy touches that stimulate your palate in an intense cloud of smoke.
Mango
We will start by saying that Mango is ideal for hotter and drier climates, although it does resist humid and cold climates. However, you must be careful with fungi and possible diseases that attack it. For this reason, you have to constantly check on its branches, leaves, and buds. Mango provides great harvests of 600gr – 700gr/plant outdoors and 400gr – 500gr/m2 indoors. This mostly indica variety can be harvested after 65 – 70 days of flowering indoors or at the end of September if you grow it outdoors.
When we talk about potency, Mango is not far behind because it has THC levels that range from 20% – 22% with effects that will leave you knocked out on the couch or in bed as it is super relaxing. This potency and high bud production is due to Mango's Jack Herer x Big Skunk background, delivering fruity, sweet mango, and skunk flavors.
Sweet Island
From the Cultiva con Character line, Sweet Island, a mostly sativa variety, produces gigantic outdoor yields of 1000gr/plant and generates up to 600gr /m2 indoors. The crops of this variety are obtained outdoors in October and indoors, it will take each gardener between 8 to 10 weeks of flowering. Sweet Island is a Sweet Pink Greap Fruit x Big Skunk#1 cross that delivers a potency of 19% THC with buds that produce creative cerebral effects and a relaxed body level. On the other hand, the flavor of Sweet Island is sweet and grape with marked notes of skunk.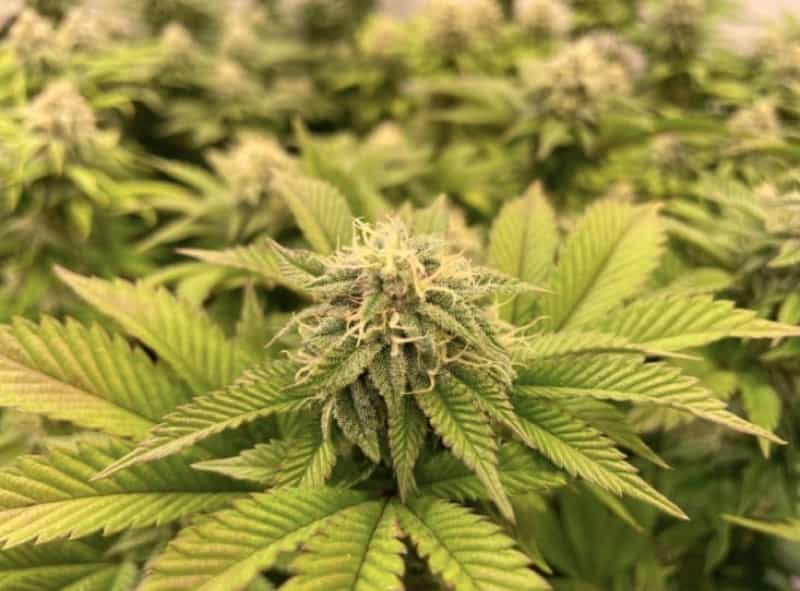 We recommend that you be careful when growing Sweet Island in hot and humid climates because it needs good ventilation to avoid the emergence of fungi or pests that can damage the harvest. In colder and more humid climates, this sativa feels very good although it is always good to carry out daily checks of the buds and tails to avoid any disease in the plant.
You already know the best 10 outdoor cannabis strains for commercial growers, so go ahead and purchase your cannabis seeds from Blimburn Seeds Bank for great harvests with robust and strong plants. Remember that in our blog, grow diaries, and grow guide, you can find many more tips for successful cultivation!