| | |
| --- | --- |
| THC | |
| THC % | 18% |
| CBD | |
| CBD % | 0.7% |
| Lineage | Critical x Somango |
| Type of Seed | |
| Genetic | |
| Yield | Medium Yield |
| Yield Indoor | 1.8 oz/ft² | 550 gr/m² |
| Yield Outdoor | 19 – 24 oz/plant | 550 – 700 gr/plant |
| Height | 9.84 ft | 3 m |
| Flowering Time | 8 – 10 weeks |
| Harvest Month | All Season |
| Beginner | For Beginners |
| Medical | |
| Effects | |
| Flavor | |
Narkosis Indica Marijuana Seeds
Enjoy a unique experience when you purchase Narkosis feminized marijuana seeds, a mainly indica variety of cannabis, from Blimburn Seeds Bank.
Our seeds are fresh and ready to germinate. Follow our Germination guide for best results!
Origins of Narkosis Indica Cannabis Seeds
The origin of our feminized Narkosis seeds comes from the conservation of true clones of Critical Mass, a strain that has won numerous awards and has been used for multitudes of hybridizations. It is a cannabis plant known to the world for having large buds that are capable of splitting its branches. In addition, it is also known for its high production.
The true origin of this quality strain comes from the cross between the genetics of Afghani and Skunk #1, resulting in a strain called Big Bud. After cultivating and selecting the best phenotypes, Big Bud became Critical Mass.
Somago is the other parental strain that we have used to create our delicious Narkosis. Because it is a mainly indica strain, it is known for its large flowers that give off fruity aromas and flavors.
The genetic crossing of these two mainly indica strains, has resulted in a mold-resistant cannabis plant.
Growing Narkosis Indica marijuana strains
This strain is one of the most sought after varieties due to its high resin production, both indoors and outdoors. Narkosis is a vigorously growing cannabis plant. When grown indoors, its harvest is ready in about 50 or 60 days and it typically produces 550 gr/m2. For optimal indoor cultivation, Blimburn Seeds Bank advises large, vertical spaces and the use of the ScrOG method to obtain a uniform plane and increase the size of the lower flowers. Our feminized seeds thrive in nutrient-rich soils where the plant can provide its optimal terpene profile.
If you want to grow our feminized seeds outdoors, remember that this plant can reach great height and is not very discreet. Yields are strong outdoors, 600 g/plant with rock hard flowers and a high level of resin.
If you plan to grow our feminized seeds outdoors, we have developed a grow guide for optimal cultivation in any area of the world.
Narkosis Indica Weed Flavors and Effects
This plant's flowers give off fruity aromas with earthy and humid notes. This unique experience provides the sensation of walking in a fruity forest with the smell of wet grass from the first morning rains.
This strain provides a euphoric state in its early days. However, as its effects progress, your body will be enveloped in a soft relaxation.
Final Thoughts
So, you have chosen to grow some Narkosis Indica marijuana seeds of your own? Conservation of true clones of Critical Mass and the sweetness of Somango. Now you just need to know where to buy weed seeds online Narkosis Indica. The answer to that quandary is simple. Blimburn Seeds is the most trusted online resource for the highest-quality weed seeds you'll find anywhere in the world. Our talented pool of seed genetic specialists work day in and day out to bring you the best possible cannabis seeds in nearly every strain known to man. We back all of our seeds with our industry-leading germination guarantee. Our friendly customer care team is just a quick call away or you can visit our online cannabis seed bank by clicking any of the links above. At Blimburn Seeds Bank Store, we are as passionate about home-grown cannabis as you are. We look forward to helping novice growers get started and join experienced cultivators in achieving better crops with better strains!
Always fast. Excellent service.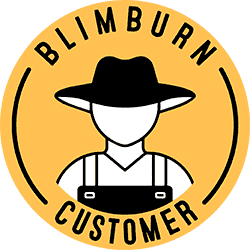 Good To The Last Quality seeds.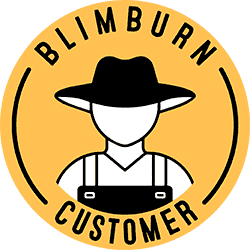 Quality seeds, to hell with the rest.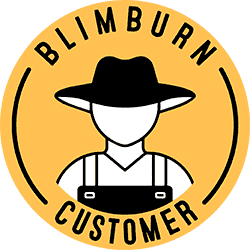 Write a review and get 15 blimcoins