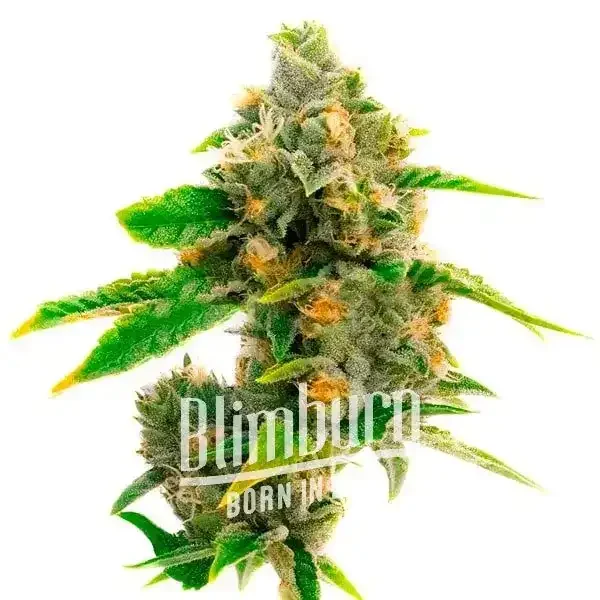 This strain gives off earthy, citrus aromas accompanied by fuel and is not a very discreet strain for home growth.
| | |
| --- | --- |
| THC | |
| THC % | 16% – 21% |
| CBD | |
| CBD % | 2% |
| Lineage | Sour Diesel x OG Kush |
| Type of Seed | |
| Genetic | |
| Yield | Medium Yield |
| Yield Indoor | 1.47 – 1.64 oz/ft² | 450 – 500 gr/m² |
| Yield Outdoor | 42 oz/plant | 1200 gr/plant |
| Height | 4.92 ft | 1.5 m |
| Flowering Time | 8 – 10 weeks |
| Harvest Month | All Season |
| Beginner | For Beginners |
| Medical | |
| Effects | |
| Flavor | |
| Terpenes | Alpha Cedrene, Alpha-Pinene, Alpha-Terpineol, Beta-Caryophyllene, Borneol, Cadinene, Camphene, Citral, Delta-limonene, Eugenol, Farnesene, Fenchol, Humulene, Linalool, Myrcene, Nerolidol, Ocimene, Orange Terpenes, Phytol, Terpinolene |
Sour Kush Indica Marijuana Seeds
Enjoy a unique experience when you purchase Sour Kush Indica cannabis seeds from Blimburn Seeds Bank. It is one of the best-selling Indica strains in the United States.
Our seeds are fresh and ready to germinate. Follow our Germination guide for best results!
Origins of Sour Kush Indica Cannabis Seeds
Sour Kush is an Indica-dominant strain resulting from the cross of Sour Diesel x OG Kush. These strains represent two of the most iconic bloodlines on the cannabis scene. Sour Kush is a high-quality Indica strain that you can bake early in the morning thanks to its strong relationship with the Headband strain that provides its Sativa genetics.
Growing Sour Kush Indica Cannabis Strains
Sour Kush is a plant with an amazing lineage, making it highly appreciated among breeders for its easy growth. It hardly requires expert hands as this compact plant does not reach a meter and a half in height. This plant is ideal for skinny indoor spaces. Sour Kush is a quality strain that you can cultivate on land to produce all the aromas and flavors that this wonderful strain provides. You can also use hydroponics if you need to speed up cultivation. It is a magnificent plant that provides a medium-quality harvest indoors. Outdoors the harvest can be increased because the plant, although compact, expands and feels freer, delivering large, compact flowers with a sweet, white layer of trichomes.
Sour Kush Indica Weed Flavors and Effects
From the first days of its flowering, Sour Kush is a strain that gives off earthy, citrus aromas accompanied by fuel. Keep in mind that this is not a very discreet strain if you plant to grow it at home. When you smoke it, that spicy flavor stimulates your taste buds, opening the door to an unexpected Indian trip. Shortly after smoking this strain with lineage that few have, you will feel a creative euphoria similar to a Sativa strain. After half an hour when its effects fade, your body will fall into a state of absolute relaxation and your mind will be a real stone. It is a strain that veterans love to bake in the early hours of the morning, although if you are a beginner, we advise that try it first in the afternoon.
Final Thoughts
So, you have chosen to grow some Sour Kush Indica marijuana seeds of your own? This strain gives off earthy, citrus aromas accompanied by fuel and is not a very discreet strain for home growth. Now you just need to know where to buy weed seeds online Sour Kush Indica. The answer to that quandary is simple. Blimburn Seeds is the most trusted online resource for the highest-quality weed seeds you'll find anywhere in the world. Our talented pool of seed genetic specialists work day in and day out to bring you the best possible cannabis seeds in nearly every strain known to man. We back all of our seeds with our industry-leading germination guarantee. Our friendly customer care team is just a quick call away or you can visit our online cannabis seed bank by clicking any of the links above. At Blimburn Seeds Bank Store, we are as passionate about home-grown cannabis as you are. We look forward to helping novice growers get started and join experienced cultivators in achieving better crops with better strains!
Great service fast delivery nice people will do business again 👍🏼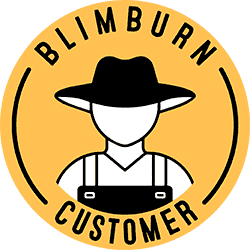 Great company love dealing with you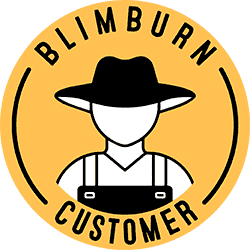 Great seeds, fast service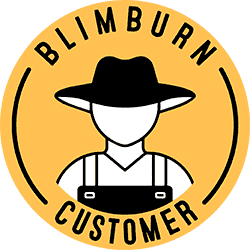 Write a review and get 15 blimcoins