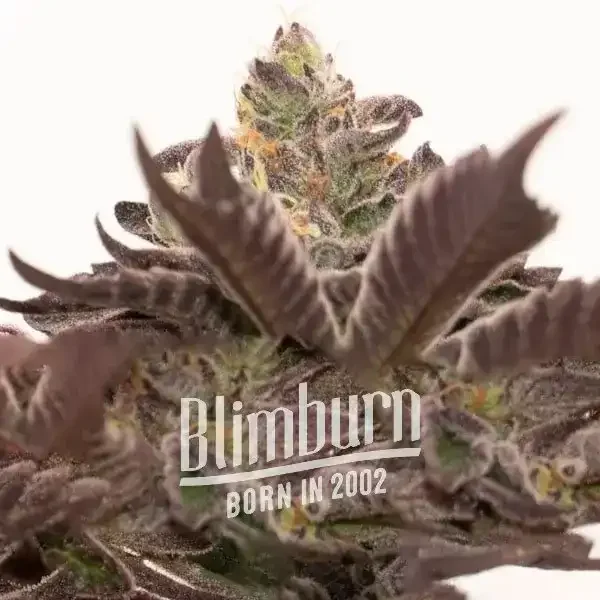 It is a small plant that is easy to grow. Its yield in optimal conditions can reach 550 gr/m2 indoors.
| | |
| --- | --- |
| THC | |
| THC % | 16% – 19% |
| CBD | |
| CBD % | 2% |
| Lineage | Purple Urkel x Bigbud x Ruderalis |
| Type of Seed | |
| Genetic | |
| Yield | Medium Yield |
| Yield Indoor | 1.31 – 1.82 oz/ft² | 400 – 550 gr/m² |
| Yield Outdoor | 10 oz/plant | 300 gr/plant |
| Height | 3.94 ft | 1.2 m |
| Flowering Time | 8 – 10 weeks |
| Harvest Month | All Season |
| Beginner | For Beginners |
| Medical | |
| Effects | |
| Flavor | |
| Terpenes | Alpha-Pinene, Camphene, Linalool, Valencene |
Grandaddy Purple Auto Indica Marijuana Seeds
Enjoy a unique experience when you purchase Grandaddy Purple Auto Indica cannabis seeds from Blimburn Seeds Bank. It is one of the best-selling Indica strains in the United States.
Our seeds are fresh and ready to germinate. Follow our Germination guide for best results!
Origins of Grandaddy Purple Auto Indica Cannabis Seeds
The feminized seeds of Grandaddy Purple are the result of a cross between two legendary indica varieties, Purple urkle and Big Bud. Grower Ken Estes introduced this strain to the California cannabis market with a bang in 2003. These famous lines have been a staple in the marijuana community since the 1980s, winning multiple awards over the years and forming the basis for countless other hybrids. Its strong indica dominance is the reason this particular strain is also known as feminized Grandaddy Purple Kush.
Purple Urkle's history is as rich and complex as its flavonoid profile that provides it with intense colors. It originated in California with links to a unique phenotype, Mendocino Purps. This strain is famous for its spectacular deep purple buds and fiery orange hairs. The origins of Big bud date back to the 70s. It was born from crossing three legendary varieties including Afghani, Northern lights and Skunk #1. This strain has been recognized by growers for producing large flowers. In addition, she was crowned champion at the High Times Cannabis Cup in 1989.
Growing Grandaddy Purple Auto Indica Cannabis Strains
Grandaddy Purple is a highly-productive cannabis plant, adapting to any growing environment. It produces up to 550 gr/m2 indoors and 100 gr/plant outdoors.  For optimal indoor cultivation, Blimburn Seeds Bank advises wide, vertical spaces and the use of ScrOG method to obtain a uniform plane and increase the size of the lower flowers. Our feminized seeds develop perfectly in soils with rich nutrients or hydroponic systems reaching 20% more production. If you plan to grow our feminized seeds outdoors, we have developed a grow guide for optimal cultivation in any area of the world.
Grandaddy Purple Auto Indica Weed Flavors and Effects
Without a doubt, this is one of the most recognized varieties in our catalog for its intense grape and berry flavor. Granddaddy Purple is guaranteed to send you to a euphoric state at first, quickly transforming into calm and relaxation. By the end, your body will feel sedated. In the medicinal field, this high-quality strains helps fight migraine, arthritis, nausea and problems derived from lack of sleep.
Final Thoughts
So, you have chosen to grow some Grandaddy Purple Auto Indica marijuana seeds of your own? It is a small plant that is easy to grow. Its yield in optimal conditions can reach 550 gr/m2 indoors. Now you just need to know where to buy weed seeds online Grandaddy Purple Auto Indica. The answer to that quandary is simple. Blimburn Seeds is the most trusted online resource for the highest-quality weed seeds you'll find anywhere in the world. Our talented pool of seed genetic specialists work day in and day out to bring you the best possible cannabis seeds in nearly every strain known to man. We back all of our seeds with our industry-leading germination guarantee. Our friendly customer care team is just a quick call away or you can visit our online cannabis seed bank by clicking any of the links above. At Blimburn Seeds Bank Store, we are as passionate about home-grown cannabis as you are. We look forward to helping novice growers get started and join experienced cultivators in achieving better crops with better strains!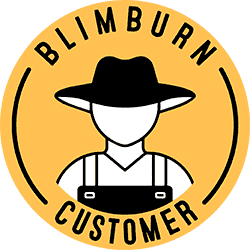 Impressive plant, very nice relaxing smoke.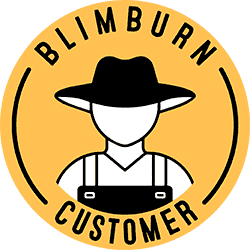 Fast delivery. Good price. Strains I wanted. All seeds popped. What more do you want.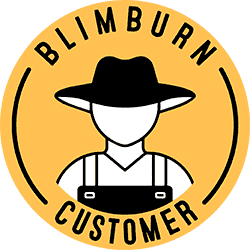 Write a review and get 15 blimcoins