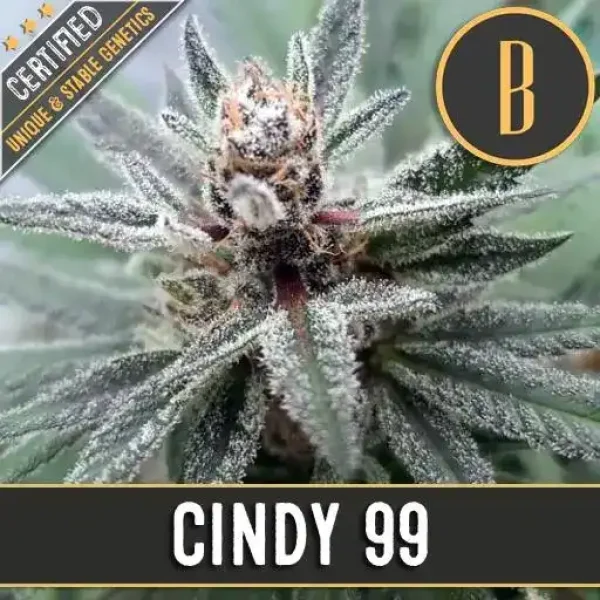 Born from a cross between Princess x Cinderella88,this mostly Sativa strain is fast flowering and gives off intense aromas and flavors.
| | |
| --- | --- |
| THC | |
| THC % | 20% – 22% |
| CBD | |
| CBD % | 0.6 – 0.8% |
| Lineage | Princess x Cinderella 88 |
| Type of Seed | |
| Genetic | |
| Yield | Medium Yield |
| Yield Indoor | 1.47 – 1.82 oz/ft² | 450 – 550 gr/m² |
| Yield Outdoor | 21 – 24 oz/plant | 600 – 700 gr/plant |
| Height | 9.84 ft | 3 m |
| Flowering Time | 8 – 10 weeks |
| Harvest Month | All Season |
| Beginner | For Beginners |
| Medical | |
| Effects | |
| Flavor | |
Cindy's 99 Sativa Marijuana Seeds
Enjoy a unique experience when you purchase Cindy'99 feminized marijuana seeds, A mainly sativa cannabis strain, from Blimburn Seeds Bank.
Our seeds are fresh and ready to germinate. Follow our Germination guide for best results!
Origins of Cindy's 99 Sativa Cannabis Seeds
The origin of this feminized strain comes from the crossing of the mysterious Princess, a strain with a sativa phenotype and intense aromas and flavors. The other strain that we have used to create our Cindy's 99 is the legendary Cinderella88, also known as Cinderella99 or C99, a strain recognized in the world of cannabis for its short flowering period and for being a mainly sativa strain.
Growing Cindy's 99 Sativa marijuana strains
Cindy's 99 is one of the most sought after strains for its fast flowering time. Cindy's 99 is a cannabis plant that develops vigorously and when grown indoors, its harvest is ready in about 50 or 55 days. For optimal indoor cultivation, Blimburn Seeds Bank advises large, vertical spaces and the use of ScrOG method to obtain a uniform plane and increase the size of the lower flowers. Our feminized seeds develop perfectly in nutrient-rich soils or hydroponic systems, reaching 20% more production.
If you want to grow our feminized seeds outdoors, remember that it is a plant that can reach 3 meters in height. We have developed a grow guide for optimal cultivation in any area of the world.
Cindy's 99 Sativa Weed Flavors and Effects
Its flower gives off sweet aromas wrapped in a fruity fragrance. This great ally, ideal for baking at any time of the day, will bring you to a state full of energy. It is ideal for having fluent conversations, performing backlogs, and even awakening our most creative side. This strain will provide you with a mind-body relaxation, without being tied to the sofa. In addition, it has a THC range of 20% to 22%.
Final Thoughts
So, you have chosen to grow some Cindy's 99 Sativa marijuana seeds of your own? Born from a cross between Princess x Cinderella88, this mostly Sativa strain is fast flowering and gives off intense aromas and flavors. Now you just need to know where to buy weed seeds online Cindy's 99 Sativa. The answer to that quandary is simple. Blimburn Seeds is the most trusted online resource for the highest-quality weed seeds you'll find anywhere in the world. Our talented pool of seed genetic specialists work day in and day out to bring you the best possible cannabis seeds in nearly every strain known to man. We back all of our seeds with our industry-leading germination guarantee. Our friendly customer care team is just a quick call away or you can visit our online cannabis seed bank by clicking any of the links above. At Blimburn Seeds Bank Store, we are as passionate about home-grown cannabis as you are. We look forward to helping novice growers get started and join experienced cultivators in achieving better crops with better strains!
These guys are Awesome I've been ordering from them for at least seven plus years germination rates are great and shipping has been the quickest out of All the seed banks I've used.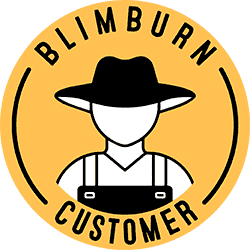 Excellent collection of seeds and reasonable prices.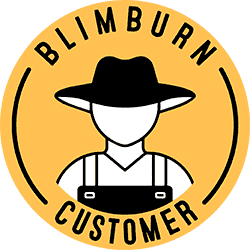 I just harvested my very first grow. I couldn't believe my eyes! My plants look photo shoot ready! They did absolutely amazing!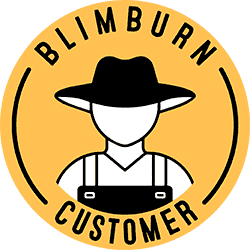 Write a review and get 15 blimcoins