Summer has arrived in the USA and Canada as well as Europe, the sun is beating down hard and the days are getting hotter with longer daylight hours, something that weed plants love since, as we know, they are nourished thanks to energy. sunlight and light, which helps them obtain energy to transform the nutrients they obtain through the soil where they are grown and the fertilizers they use into energy proteins.
For this reason, we took on the task of gathering information to offer you the best marijuana seeds and the best cannabis strains for this 2022 summer season, so that you can obtain great harvests, full of robust, heavy and rock-hard buds and, in addition, coated with intense sticky resin. This selection of cannabis strain aims to guide you and motivate you to cultivate some of the genetics that you will surely like the most, either for its strong and powerful growth or for its abundant and forceful flowering.
Cannabis strain according to where it is grown
Not all places are the same to grow, therefore if it is summer it does not mean that growing in southern California is the same as in Michigan because both places have different climates, therefore you must carefully select the strain of cannabis that you want to grow, so as not to have problems later. The most common problems to which plants are exposed are harmful fungi such as mold or powdery mildew, pests or insects that can completely damage your outdoor crop should also be mentioned, so we are going to give you a fine selection of different strains of cannabis, thinking of different parts of the USA where gardeners enjoy growing weed.
Orange Cookies
First of all, I want to tell you that hybrid varieties do very well in outdoor crops during the summer in areas with medium or high humidity, because their buds, being fluffy, allow good aeration. For this reason, we recommend Orange Cookies, hybrid genetics that delights the palate of connoisseurs of weed with its vanilla flavors, reminiscences of walnuts, and obviously orange touches.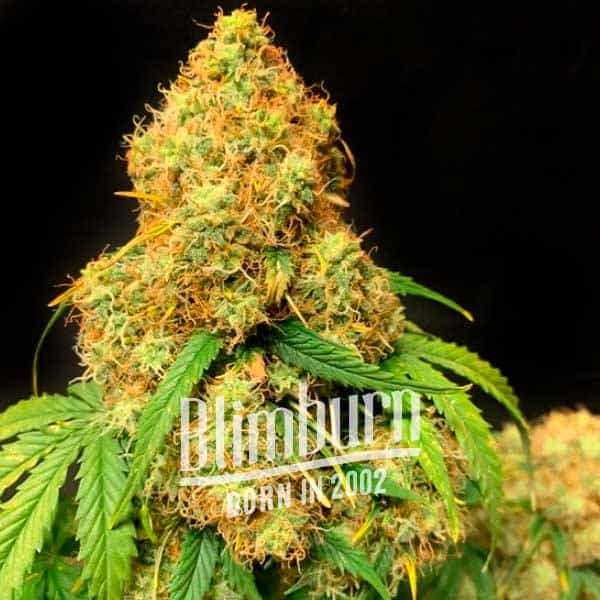 Do not forget that Cookies Orange is a short-flowering variety, so you can be sure that during the 56-60 days it blooms it will be able to withstand and avoid pests and diseases since by growing this strain, you can avoid having to put up with the first autumn or late summer rains. The foregoing is extremely positive since they do not put at risk the 600 gr/plant of buds that you harvest when you grow outdoors or the 500 gr/m2 of flowers when you grow indoors, avoiding suffering from mold, insects that usually appear as the flowering or even some diseases that cannabis plants suffer at the end of the growing season.
Acapulco Gold
This sativa is a true legend in the world of cannabis. Its Mexican ancestors give it the quality of producing energetic effects, with high levels of happiness and laughter in all those who consume it. As it is a mostly sativa variety, it is recommended to grow it in outdoor crops or greenhouses, since it is there, where it shows all its potential, producing plants that grow powerful and robust in the vegetative state, while in flowering it is full of long colas full of buds, the which are ready to be harvested after 10-11 weeks of flowering.
Undoubtedly, Acapulco Gold is perfect to be grown outdoors during the summer season, especially in places with hot and dry climates, although it still tolerates slightly higher humidity well, where you must be careful and carry out constant inspections to avoid problems. with fungi or similar diseases. We tell you all this so that you do not waste the plentiful harvests that Acapulco Gold delivers, which range from 600-800 gr/plant outdoors or in a greenhouse and 400-500 gr/m2 indoors, which make you delirious with their buds that give off-flavors. with citrus and fruity lemon notes.
Sweet Tooth x Gorilla Glue
Imagine waking up one autumn or winter morning, smoking some delicious Sweet Tooth x Gorilla Glue buds that you grew with love and care during the summer season outdoors. There is no doubt that this variety, which is mostly Indica, is perfect for a morning full of relaxation, which combines in a great way with its sweet flavors, with incense notes and fascinating aftertaste of fruits and caramel, which floods your palate and nose in each smoked.
All this adds up to the incredible yields of Sweet Thooth x Amnesia Haze that provides up to 500 gr/plant of buds when grown outdoors and between 400-500 gr/m2 if grown indoors. This variety is indicated to be grown in areas such as the midwest of the USA where the climate is usually variable with sunny, cloudy and rainy days, for the same reason the plants are at risk of suffering from mold when grown outdoors. But in this case, this genetics should not worry you about that, since its flowering is only 60-65 days, that is, short enough to be able to overcome all those obstacles in the crop.
Northern Lights #10 x Amnesia Haze
We highlight Northern Light #10 x Amnesia Haze as it is a mostly sativa variety that growers of this type of cannabis strain fall in love with as it has a potency, derived from its high THC levels ranging from 23%-25%. thanks to the buds that can be harvested after 65-70 days of flowering.Undoubtedly, this is another variety of weed that prefers warm climates with long days of sun and light, being perfect to be grown outdoors during the summer in places like the Northwest were the days during the growing season are very hot and dry.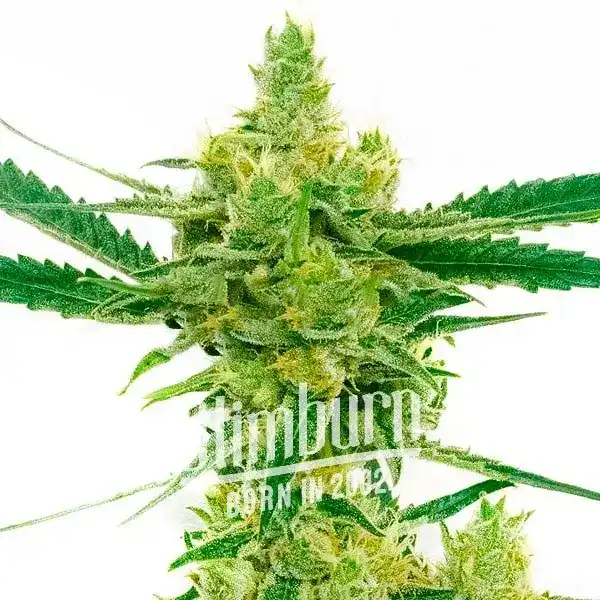 But that's not all, since outdoor harvests are wonderful, and breeders can harvest up to 500 gr/plant, an amount that is not negligible. For their part, indoor gardeners can collect 300-400 gr/m2 of buds, which give off haze flavors, with spicy and metallic touches as well as refreshing citrus notes. Also, the northeast of the USA is perfect for growing this genetics outdoors during the summer season, since the plants are not at risk of suffering from mold or other similar types of diseases, since the humidity is stable and the super sunny days.
Ice Cream Cake
The Ice Cream Cake variety cannot be left out of the recommendations, mostly indica that it is easy to grow and is also perfect for summer climates such as the Northwest of the USA, thanks to its short flowering of only 60-65 days, after which it can be harvest a wonderful 700 gr/plant of buds, while if you grow it indoors you get about 450 gr/m2. Although the main effects of this variety are sedative and relaxing, it also highlights a soft feeling of happiness, which flows with the delicious flavors of pine-type woods, with sweet notes and an intense citrus essence.
As a growing area for this strain, we can also add the northeast of the USA, since the sunny days in this area allow cannabis plants to develop at their maximum expression, in case you want to grow it in other sectors of the USA, we recommend that you analyze the climatic situation of the place because you may need a greenhouse to be able to raise these girls who, with their delicious buds, will surely take you on an incredible flight. It should not be forgotten that the power of this strain is between 22%-25% of THC, very high levels that will leave you very dope
Skywalker x Girl Scout Cookies
Skywalker x Girl Scout Cookies is a mostly Indica variety that we recommend because its flowering is super short, only 8-9 weeks, which makes it a perfect strain for cultivation in areas such as the Northwest of the USA, however we recommend that you you grow it in a good greenhouse, which you can design yourself or even buy it already made. We recommend using a greenhouse because, in this area, the rains are always present, so with a greenhouse you avoid having problems with mold, and with other diseases that affect plants.
When you grow Skywalker x Girl Scout Cookies either indoors or outdoors, what you're going to get are huge yields because an outdoor gardener is going to pick up, 700 gr/plant outdoor. In turn, indoor growers can get about 600 gr/m2 of buds which give off citrus flavors with some terraces and obviously a refreshing hint of lemon. We will not forget, the power of this variety indicates that it enjoys THC levels that are between 18%-22%, causing stimulating effects on the mind and an absolute relaxation of the body in users who prefer it.
Critical x Green Crack
Hybrid varieties such as Critical x Green Crack can be grown in almost any type of climate, such as the southeast of the USA, where the growing seasons tend to have high humidity, and this genetics is very resistant to this factor. Also, you can grow this strain in the midwest area of ​​the USA where the environment is usually changing between sunny days and other cloudy ones and even with rains in the summertime, always taking the precaution of occupying a greenhouse or covering your weed plants if you grow them outdoors.
In favor of this variety is that its flowering is very short, only 7-8 weeks, producing delicious buds with citrus flavors, with the typical lemony fragrance and notes of a penetrating skunk that sneaks through your nose, which is complemented by a finish full of sweetness that stays on your palate. The buds concentrate THC levels ranging from 13%-18% and gardeners can collect about 450 gr/m2 of flowers when they grow indoors, while if you do it outdoors or in a greenhouse you will get a real tree which will give you about 700 gr/m2 plant with beautiful buds.
CBD Zkittlez (1:1)
In this review, a variety rich in CBD could not be missing for all those who do not want to be in the clouds, but also feel chillin with the hits of the tastiest and most delicious buds. That is why we present you CBD Zkittlez, a medicinal version of the famous Zkittlez that has conquered so many gardeners around the world. We stand out from this variety because it has high levels of CBD that are 8%-10% and also super fast in flowering since it only takes 8-10 weeks, delivering great harvests of 450-500 gr/plant outdoor and about 400-450 gr/m2 for indoor cultivation.
CBD Zkittlez, being a variety that comes from a cross of High CBD x Grape Ape x Grapefruit, delivers a lot of sweetness in each smoke with fruit flavors and other citrus, which make up a great mix together with its kush aftertaste. As this is a mostly Indica variety, we recommend that you grow it in sunny and dry climates such as the one in the northeast of the USA, although it also adapts well to cultivation in humid areas, where it will only need a greenhouse or that the protect from excess water with a tent or similar system, to avoid having problems with the mold.
Purple Punch x Do Si Dos
Purple Punch x Do Si Dos is the perfect combination between two of the most popular strains today such as Purple Punch and Do Si Dos, being this indica trend cross, which is why it has a short flowering period of 7-8 weeks that makes it perfect for places with short summer climates and also for those who grow in areas of intense heat and dry environments. Obviously, gardeners must be careful with ambient humidity, if it rains in their area in summer, for the same reason it is advisable to grow it outdoors but inside a greenhouse or with some protection so that the environment does not damage it, producing mold, calling to insects or various types of fungi that harm your crop.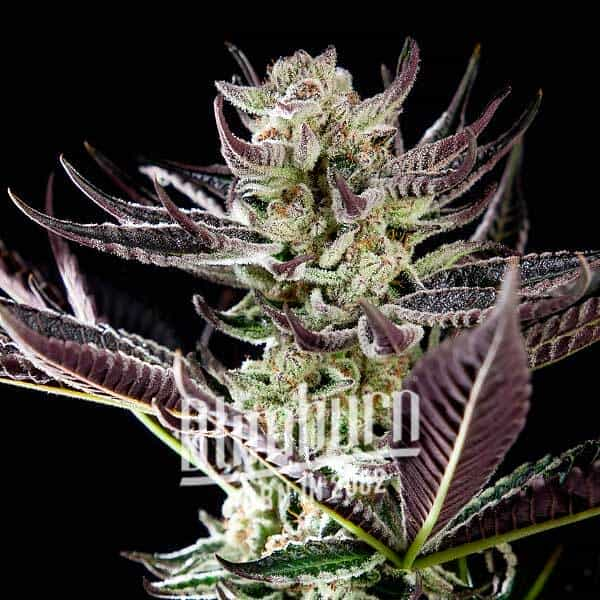 Gardeners can harvest buds in good shape with this strain, which delivers between 200-250 gr/m2 indoor and about 200-350 gr/plant if you grow it outdoors or in a greenhouse, it is worth remembering that this strain is indicated for extractions for its exquisite resin that is sweet with berry notes and also for the effect it produces, which is active at first and then leads to a good body relaxation.
We hope that all the information that we give you in this guide will help you to better select the cannabis strains for your crop, which you can buy here at Blimburn seeds where you will surely find the best weed seeds on the market. Remember that we have free shipments, which are also safe and discreet, bringing all the magic of 100% fresh cannabis seeds to your garden.