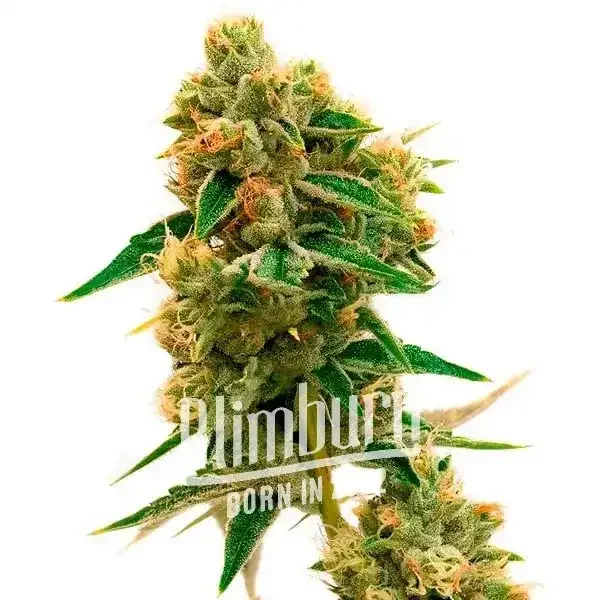 This strain gives off earthy, citrus aromas accompanied by freshly squeezed orange juice and the sweetness of chocolate.
| | |
| --- | --- |
| THC | |
| THC % | 12% – 17% |
| CBD | |
| CBD % | 2% |
| Lineage | California Orange x Skunk'x'Chocolope |
| Type of Seed | |
| Genetic | |
| Yield | Medium Yield |
| Yield Indoor | 1.47 – 1.64 oz/ft² | 450 – 500 gr/m² |
| Yield Outdoor | 21 oz/plant | 600 gr/plant |
| Height | 4.92 ft | 1.5 m |
| Flowering Time | 8 – 10 weeks |
| Harvest Month | All Season |
| Beginner | For Beginners |
| Medical | |
| Effects | |
| Flavor | |
| Terpenes | Alpha Bisabolol, Alpha-Pinene, Beta-Caryophyllene, Beta-Farnesene, Beta-Phellandrene, Camphene, Humele, Limonene, Linalool, Myrcene, Terpinolene |
Tangie x Chocolope Sativa Marijuana Seeds
Enjoy a unique experience when you purchase Tangie x Chocolope Sativa cannabis seeds from Blimburn Seeds Bank. It is one of the best-selling Indica strains in the United States.
Our seeds are fresh and ready to germinate. Follow our Germination guide for best results!
Origins of Tangie x Chocolope Sativa Cannabis Seeds
Tangie x Chocolope is a Sativa-dominant strain with a great lineage. Tangie is a descendant of California Orange and Skunk and is named after its tangerine scent. When smoked, it produces a powerful, euphoric high. Chocolope, on the other hand, is a Chocolate Thai x Cannalope Haze cross, and like Tangie, it can induce an intense, cerebral high. The notes of coffee and chocolate that have come to characterize its unique lineage stand out.
Growing Tangie x Chocolope Sativa Cannabis Strains
Tangie x Chocolope is a high-quality strain with high Sativa dominance that shows a nice Indica structure. Some of the immediate benefits of this combination include toughness and general ease of growth. It is a small to medium-sized plant that can grow indoors, even when space is limited. Its most notable attribute is its fast flowering time; it only takes 9 weeks compared to similar plants that take more than 12 weeks.
Although hydroponics is a great option, it is best to grow this variety with organic soil to enhance the flavor and fragrance. The enriched terpene profile is also said to greatly enhance the therapeutic effects of the strain.
Tangie x Chocolope Sativa Weed Flavors and Effects
From the first days of flowering, Tangie x Chocolope gives off earthy, citrus aromas accompanied by freshly squeezed orange juice and sweetness in the form of chocolate.
For lovers of aromas and flavors, this strain is great for baking from the early hours of the day. When you smoke it, you will leave all the sweetness behind too quickly and reach a creative, euphoric state full of energy. All of your senses will be focused, leaving behind bad thoughts and enjoying a better day.
Final Thoughts
So, you have chosen to grow some Tangie x Chocolope Sativa marijuana seeds of your own? This strain gives off earthy, citrus aromas accompanied by freshly squeezed orange juice and the sweetness of chocolate. Now you just need to know where to buy weed seeds online Tangie x Chocolope Sativa. The answer to that quandary is simple. Blimburn Seeds is the most trusted online resource for the highest-quality weed seeds you'll find anywhere in the world. Our talented pool of seed genetic specialists work day in and day out to bring you the best possible cannabis seeds in nearly every strain known to man. We back all of our seeds with our industry-leading germination guarantee. Our friendly customer care team is just a quick call away or you can visit our online cannabis seed bank by clicking any of the links above. At Blimburn Seeds Bank Store, we are as passionate about home-grown cannabis as you are. We look forward to helping novice growers get started and join experienced cultivators in achieving better crops with better strains!
State-of-the-art shopping, transactions and support. Can't think of a way to improve buying from Blimburn.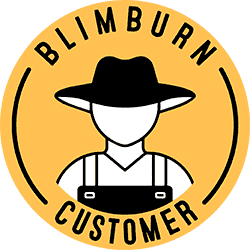 Great service and selection!! A++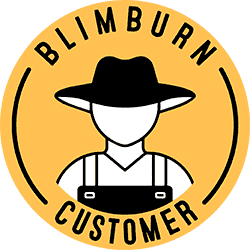 Quality seeds will get you more girls.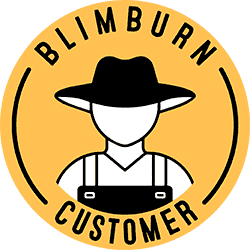 Write a review and get 15 blimcoins