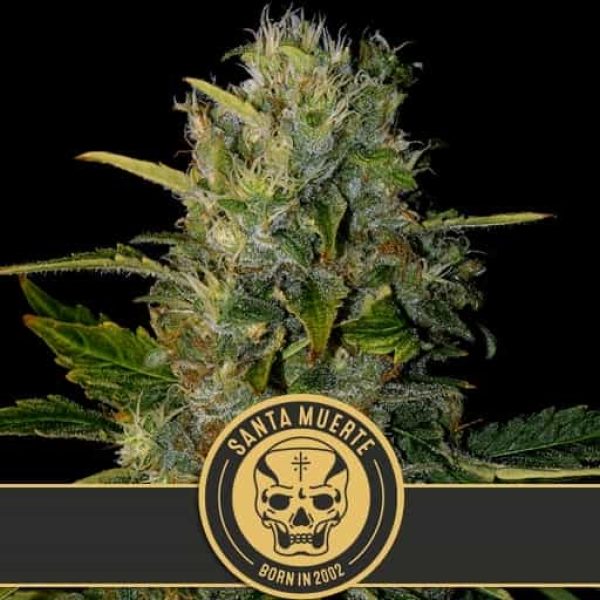 The best strain with a high yield. Mexican crossed with Original Haze.
| | |
| --- | --- |
| THC | |
| THC % | 18 – 20% |
| CBD | |
| CBD % | 0.8% |
| Lineage | Mexicana x Original Haze |
| Type of Seed | |
| Genetic | |
| Yield | Medium Yield |
| Yield Indoor | 1.64 – 1.97 oz/ft² | 500 – 600 gr/m² |
| Yield Outdoor | 19 – 24 oz/plant | 550 – 700 gr/plant |
| Height | 9.84 ft | 3 m |
| Flowering Time | 8 – 10 weeks |
| Harvest Month | All Season |
| Beginner | For Beginners |
| Medical | |
| Effects | |
| Flavor | |
Santa Muerte Marijuana Seeds
Enjoy a unique experience when you purchase Santa Muerte feminized marijuana seeds, a mostly sativa cannabis strain, from Blimburn Seeds Bank.
Our seeds are fresh and ready to germinate. Follow our Germination guide for best results!
Genetics
The origin of our feminized seeds Santa Muerte, comes from the best selection of Mexican marijuana plants. This strain offers strong resistance and quality terpenes. Original Haze is the other parental strain used for the creation of our iconic Santa Muerte. This main sativa strain, which originated in the 70's, is acclaimed by everyone who loves a weed with a deep psychedelic high and euphoric state.
Its genetics make it a high-yield cannabis plant with high resin content and resistance to pests.
Growing Information
This strain is one of the most sought after varieties for its intense flavor and high production, both indoors and outdoors. Santa Muerte is a small and vigorously growing cannabis plant. When it is grown indoors, its harvest is ready in about 70 or 75 days. For optimal indoor cultivation, Blimburn Seeds Bank advises large, vertical spaces and the use of the ScrOG method to obtain a uniform plane and increase the size of the lower flowers. Our feminized seeds develop perfectly in nutrient-rich soils or hydroponic systems, reaching 20% more production. This cannabis plant grows up to one meter in height indoors.
If you want to grow our feminized seeds outdoors, remember that it is a plant that can reach three meters in height and is not very discreet. Also, we have developed a grow guide for optimal cultivation in any area of the world.
Flavor and Effect
Its flower gives off intense aromas of haze and herbs. This is an ideal herb to bake at any time of the day, taking you to a state full of euphoria. It is ideal for having fluent conversations, performing backlogs, or even awakening your most creative side. At the end of the ride, this strain provides mind and body relaxation, without feeling glued to the sofa. In addition, it has a THC range of 18% to 20%.
Thanks for help, I will buy again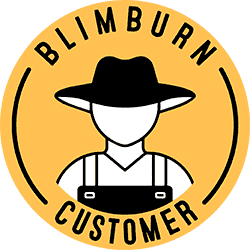 Great results so far. Seeds arrived within 3 days. 8 out of 9 germinated. Lovely plants.👌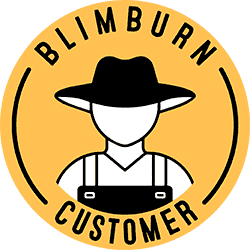 They all germinated and are currently planted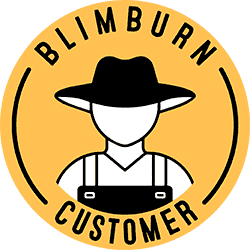 Write a review and get 15 blimcoins