| | |
| --- | --- |
| THC | |
| THC % | 20% – 22% |
| CBD | |
| CBD % | 0.6 – 0.8% |
| Lineage | Critical Mass x AK47 |
| Type of Seed | |
| Genetic | |
| Yield | High Yield |
| Yield Indoor | 2.13 – 2.46 oz/ft² | 650 – 750 gr/m² |
| Yield Outdoor | 19 – 24 oz/plant | 550 – 700 gr/plant |
| Height | 9.84 ft | 3 m |
| Flowering Time | 8 – 10 weeks |
| Harvest Month | All Season |
| Beginner | For Beginners |
| Medical | |
| Effects | |
| Flavor | |
CR + Indica Marijuana Seeds
Enjoy a unique experience when you purchase CR + feminized cannabis seeds from Blimburn Seeds Bank. It is one of the best-selling Hybrid Sativa strains in the United States.
Our seeds are fresh and ready to germinate. Follow our Germination guide for best results!
Origins of CR + Indica Cannabis Seeds
The origin of our CR + feminized seeds stems from the conservation of true clones of Critical Mass, a strain that has won numerous awards and has been used for multitudes of hybridizations. It is a cannabis plant known to the world for having large buds that are capable of splitting its branches as well as a high yield.
The true origin of this quality strain, born from the cross between the genetics of Afghani and Skunk #1, resulted in a strain called Big Bud. After cultivating and selecting the best phenotypes, Big Bud became Critical Mass.
Finally, we have used another mythical feminized strain, which comes from the conservation of true clones of the legendary Ak 47 and the final result is our most prized CR +.
Growing CR + Indica marijuana strains
CR + It is a cannabis plant that, although not very productive, adapts to any growing environment and is easy for any newbie to grow. Producing about 600-750 gr/m2 indoors and 600-700 gr/plant outdoors. The buds are ready for harvest in 55-60 days of flowering or end of September. April is the best month to start germinating and cultivating your seeds. Its flowers have a white resin mantle, loaded with trichomes. The Best High Yields for indoor and outdoor.
Ideal for indoor growing, this plant grows to about 3-4.5 feet tall, so it doesn't need a lot of space or affection. To increase the yield, use 7 liters of soil and the Scrog method to obtain a uniform plane and increase the size of the lower flowers.
If you wish to grow our feminized seeds outdoors, we have developed a grow guide for optimal cultivation in any area of the world.
CR + Indica Weed Flavors and Effects
The flavor of CR + is intense and very citrus like that of Skunk. While the aroma of this variety is more spicy, its sweet flavor offsets it. This strain produces an intense effect at the body level, generating strong relaxation that can leave you anchored to the sofa. You will also feel its effects on a mental level, as it hits you you so hard in your brain, the effects can almost be felt in another dimension.
We recommend consuming at night, before going to sleep. That is because it generates a deep relaxation both mental and corporal. For the same reason, this strain can help you if you suffer from insomnia.
Final Thoughts
So, you have chosen to grow some CR + Indica marijuana seeds of your own? The Best High Yields Strain for indoor and outdoor. Now you just need to know where to buy weed seeds online CR + Indica. The answer to that quandary is simple. Blimburn Seeds is the most trusted online resource for the highest-quality weed seeds you'll find anywhere in the world. Our talented pool of seed genetic specialists work day in and day out to bring you the best possible cannabis seeds in nearly every strain known to man. We back all of our seeds with our industry-leading germination guarantee. Our friendly customer care team is just a quick call away or you can visit our online cannabis seed bank by clicking any of the links above. At Blimburn Seeds Bank Store, we are as passionate about home-grown cannabis as you are. We look forward to helping novice growers get started and join experienced cultivators in achieving better crops with better strains!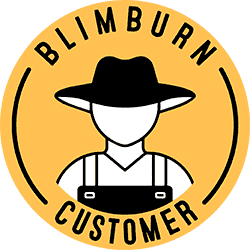 Very fast shipment. Good price. Seems to be good condition. Will grow them soon. Wide variety for selections. US shipped. Looks great.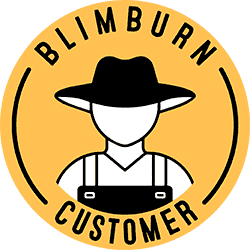 Easy to grow, had no problems at all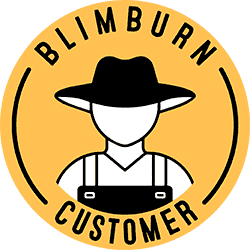 Write a review and get 15 blimcoins