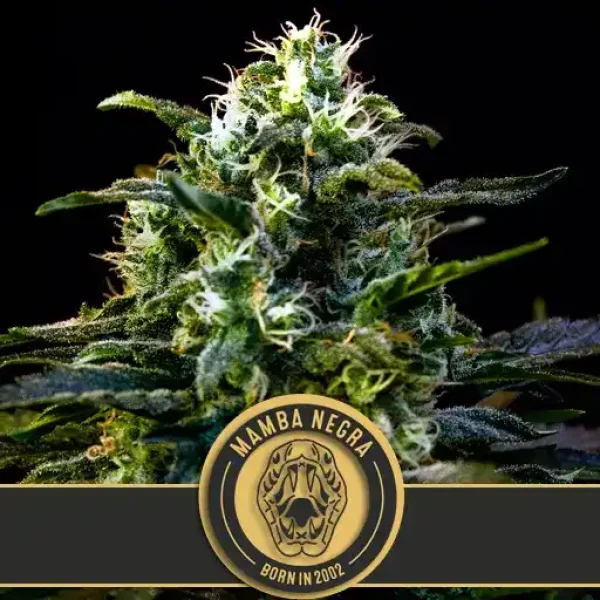 Is a cross between the 2004 Highlife Champion, Critical Mass, and a very fruity, red-haired compact skunk strain.
| | |
| --- | --- |
| THC | |
| THC % | 18% |
| CBD | |
| CBD % | 0.6% |
| Lineage | Critical Mass x Skunk |
| Type of Seed | |
| Genetic | |
| Yield | Medium Yield |
| Yield Indoor | 1.64 oz/ft² | 500 gr/m² |
| Yield Outdoor | 21 – 24 oz/plant | 600 – 700 gr/plant |
| Height | 4.92 ft | 1.5 m |
| Flowering Time | 8 – 10 weeks |
| Harvest Month | All Season |
| Beginner | For Beginners |
| Medical | |
| Effects | |
| Flavor | |
Mamba Negra Indica Marijuana Seeds
Enjoy a unique experience when you purchase Mamba Negra feminized cannabis seeds from Blimburn Seeds Bank. This indica-dominant strain was the winner of ExpoGrow 2014 in the category of the best indica cannabis plant.
Our seeds are fresh and ready to germinate. Follow our Germination guide for best results!
Origins of Mamba Negra Indica Cannabis Seeds
The origin of this mainly indica, feminized strain came from from the crossing of champion Critical Mass. The best selection of Big Bud phenotypes made creation of this plant possible. Today, this strain has a strong foothold in the cannabis industry. This plant, famous for having extremely large buds capable of breaking its branches in half, was crossed with the best selection of a Red Haired Skunk, providing its compact flowers and fruity aroma.
Growing Mamba Negra Indica marijuana strains
Mamba Negra is a feminized cannabis plant with an indica dominance. Indoors, from its first days of growth, it requires a strong dose of nutrients in order to grow into a vigorous and lush plant. As the weeks go by, the plant develops until it reaches one meter in height.
For anyone just starting out in the art of indoor growing, you're in luck! With the original, authentic feminized seeds of Blimburn Seeds Bank, you are going to live a unique experience. With a 99% germination rate, you are practically guaranteed to succeed at growing one of the most iconic plants in our catalog. This indica-dominant cannabis plant is easy to grow and has large branches and a wide area between nodes. However, its extra big and extra heavy buds can break the branches of this plant. The use of the ScrOG method is recommended in order to obtain a uniform plane and thus increase the size of the lower flowers located. Finally, you need 65-70 day period from germination to collect the crop.
Outdoors, this cannabis plant likes fertile and nutrient-rich soils, allowing it to develop until it reaches two or three meters in height. In its growth period, it is important to prevent soil pests with diatomaceous earth, a powerful natural insecticide. In addition, some foliar insecticide is recommended to prevent Thrips. In other words, it is very important that our plant develops perfectly during its growth period in order to produce extremely large and hard flowers in its flowering period. This plant's genotypes make it resistant to botrytis and its harvest period is in late September or early October. Finally, it is a plant that adapts perfectly to any growing medium and methods for its development.
Mamba Negra Indica Weed Flavors and Effects
The result of the parental crossing of true champion, Critical Mass, and the best selection of a Haired Skunk, could be none other than a strain with high indica dominance. At first, its citrus aromas and flavors accompanied by a fruity sweetness, stimulate the first neuronal receptors, transporting you to a cerebral euphoric state that provides full body relaxation.
In addition, in the medicinal field, this strain stands out for helping people with stress problems, muscle aches, anxiety and even problems related to appetite. Our iconic Mamba Negra provides a unique experience that is recommended for enjoyment late at night.
FIND MAMBA NEGRA ON:
Final Thoughts
So, you have chosen to grow some Mamba Negra Indica marijuana seeds of your own? Is a cross between the 2004 Highlife Champion, Critical Mass, and a very fruity, red-haired compact skunk strain. Now you just need to know where to buy weed seeds online Mamba Negra Indica. The answer to that quandary is simple. Blimburn Seeds is the most trusted online resource for the highest-quality weed seeds you'll find anywhere in the world. Our talented pool of seed genetic specialists work day in and day out to bring you the best possible cannabis seeds in nearly every strain known to man. We back all of our seeds with our industry-leading germination guarantee. Our friendly customer care team is just a quick call away or you can visit our online cannabis seed bank by clicking any of the links above. At Blimburn Seeds Bank Store, we are as passionate about home-grown cannabis as you are. We look forward to helping novice growers get started and join experienced cultivators in achieving better crops with better strains!
Overall experience exceeded my expectations 10x. Great choice for an outdoor grow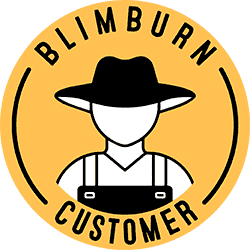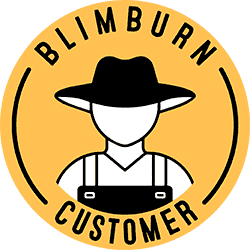 Always great results, nice store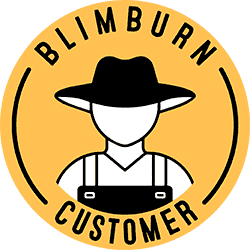 Write a review and get 15 blimcoins