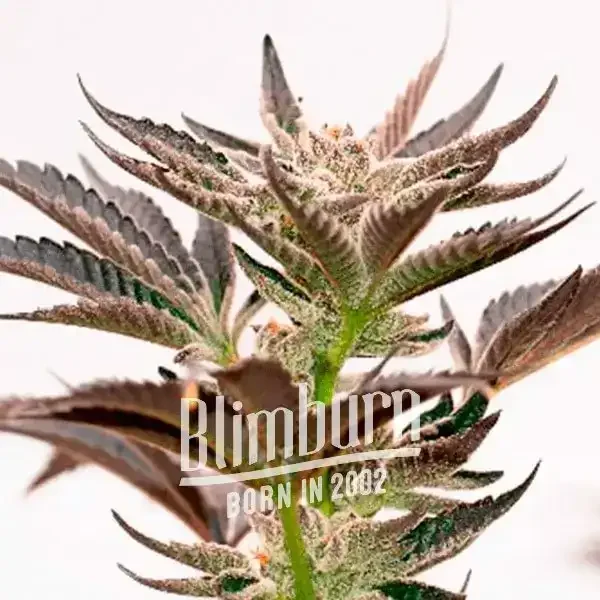 The taste and aroma of Blue Widow are outstanding! If there was ever to be a candy version of cannabis, this would be it.
| | |
| --- | --- |
| THC | |
| THC % | 12% – 17% |
| CBD | |
| CBD % | 2% |
| Lineage | Blueberry x White Widow |
| Type of Seed | |
| Genetic | |
| Yield | Medium Yield |
| Yield Indoor | 1.15 – 1.64 oz/ft² | 350 – 500 gr/m² |
| Yield Outdoor | 2 – 4 oz/plant | 80 – 120 gr/plant |
| Height | 8.2 ft | 2.5 m |
| Flowering Time | 8 – 10 weeks |
| Harvest Month | All Season |
| Beginner | For Beginners |
| Medical | |
| Effects | |
| Flavor | |
| Terpenes | Alpha Humulene, Alpha-Phellandrene, Alpha-Pinene, Beta-Caryophyllene, Beta-Pinene, Borneol, Eucalyptol, Limonene, Myrcene, Phytol, Valencene |
Blue Widow Hybrid Marijuana Seeds
Enjoy a unique experience when you purchase Blue Widow Hybrid cannabis seeds from Blimburn Seeds Bank.It is one of the best-selling Hybrid strains in the United States.
Our seeds are fresh and ready to germinate. Follow our Germination guide for best results!
Origins of Blue Widow Hybrid Cannabis Seeds
Blue Widow is fan favorite strain that provides consumers with both uplifting and calming effects. These flowers will have a strong, sweet aroma that may also include sour citrus or pine.
This Fl hybrid of Blueberry and White Widow has been created to give off flavor, taste, and color. Blue Widow is sometimes also called Berry White, White Berry, and Blue Venom. The mixture of the intense sweet & sour taste of White Widow with the forest berry aroma of Blueberry creates a blend of fruity sweets that smell like chewing gum. Due to its Blueberry heritage, in low outdoor temperatures, this plant displays autumnal colors, turning from blue to purple and even reddish colors when the temperature drops even further. This plant grows somewhat taller than pure White Widow, displaying larger internodal distance as well.
Growing Blue Widow Hybrid Cannabis Strains
This strain has great upward growth and can double in size as it starts flowering, making it a good choice for a SCROG growing. Outdoors, it can reach 3m tall and yields good dry weight production. The precocity of the blue mother combined with the resin production and sedative power of the White Widow father, guarantees high production. This plant produces fat purple buds that are totally coated with trichomes, a fruity chewing gum taste, and a nice strength.
Blue Widow Hybrid Weed Flavors and Effects
The taste and aroma of Blue Widow are outstanding! if there was ever to be a candy version of cannabis, this would be it. It is extremely sweet and has a distinctively fruity aroma and taste. It is like an explosion of fruit in your mouth. The high it induces is a potent, clear-headed cerebral buzz. It is stronger than both White Widow and Blueberry, but not as heavy. It is a perfect choice for those needing a bit more clarity. Medical users will find that Blue Widow is great suppressing the symptoms of stress, anxiety, headaches, nausea, mild to moderate pain, and lack of appetite.
Final Thoughts
So, you have chosen to grow some Blue Widow Hybrid marijuana seeds of your own? The taste and aroma of Blue Widow are outstanding! If there was ever to be a candy version of cannabis, this would be it. Now you just need to know where to buy weed seeds online Blue Widow Hybrid. The answer to that quandary is simple. Blimburn Seeds is the most trusted online resource for the highest-quality weed seeds you'll find anywhere in the world. Our talented pool of seed genetic specialists work day in and day out to bring you the best possible cannabis seeds in nearly every strain known to man. We back all of our seeds with our industry-leading germination guarantee. Our friendly customer care team is just a quick call away or you can visit our online cannabis seed bank by clicking any of the links above. At Blimburn Seeds Bank Store, we are as passionate about home-grown cannabis as you are. We look forward to helping novice growers get started and join experienced cultivators in achieving better crops with better strains!
Really good company fast and efficient with great seeds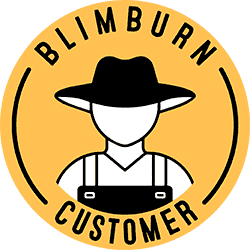 It's Good To Talk Quality seeds.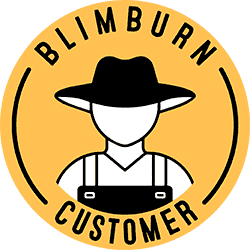 Very good Will be purchasing more in a week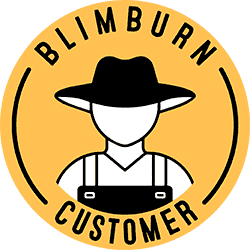 Write a review and get 15 blimcoins