Every story has a beginning. To understand the origin of the Cafe Racer, let's go back to the 1950's in the UK, where a group of friends and motorcycle enthusiasts began to make modifications to their beloved bikes. These speed freaks called Rockers, Greasers or Ton-up Boys, would emulate the cultural rebel images portrayed by James Dean and Marlon Brando, showcasing leather jackets, jeans, boots and the signature slicked back haircut. In addition, they customized their motorcycles with small fairings, modifications in chassis and foot pegs, exhaust pipes, tail pipes and general lighting of the machine. They put a special emphasis on speed and agility, leaving the comfort of their wheels in the background.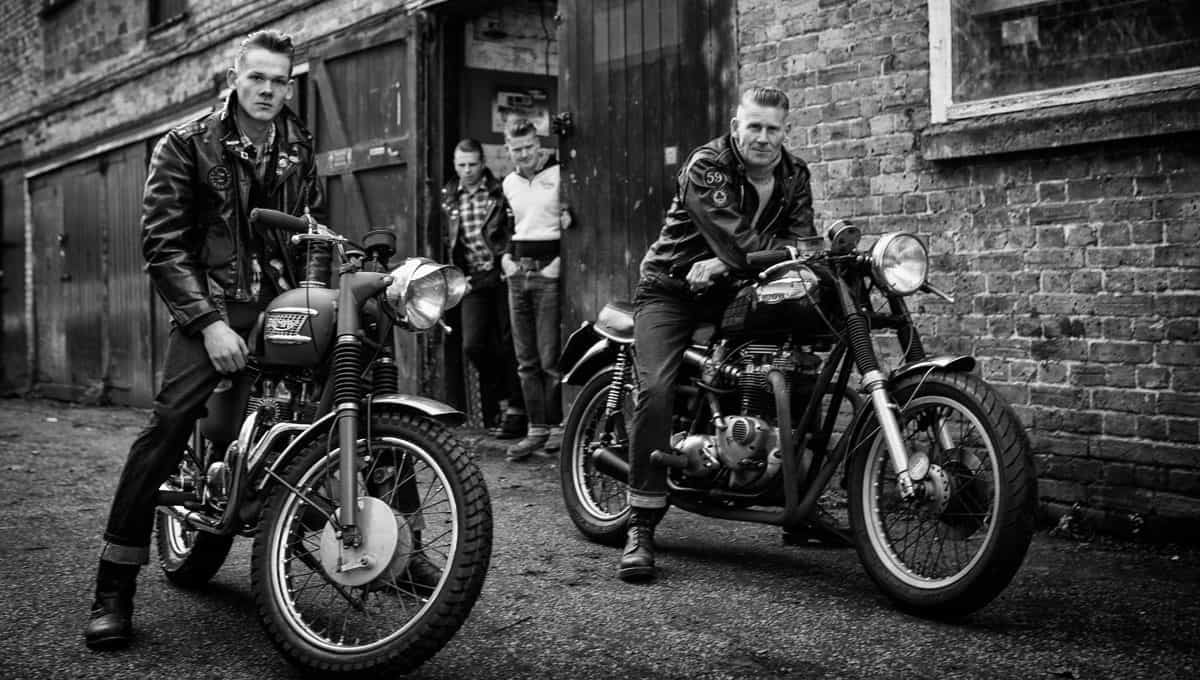 Slowly but surely over time, the boom of the Cafe Racer movement gave rise to small-scale motorcycle manufacturers to start introducing Moto Racer models in their catalogs. It was these manufacturers that generated the most gratitude and acknowledgement from delivering a higher level of customization in which success emerged. As time went by, the big factories absorbed the small ones and improved the level of their designs.
As the Cafe Racer movement declined, people no longer had the need to make modifications in the comfort of their own garages. Despite the shift in production location, the Café Racer spirit and passion has never been lost and today it is a movement that has reached its peak.
Cafe Racer Isle of Man
The legendary race of the Isle of Man (known as Isle of Man TT) dates back to the early twentieth century, specifically 1907. This is the year where the first race in history was held on such a famous but dangerous course and is still held there till this day.
There were many brands and models such as Triumph, BMW, Moto Guzzi or Norton a great showcase for the Cafe Racer culture. Motorcycles modified and prepared to cover distances in a short time at full speed powered by riders with nerves of steel.
Triumph Bonneville T100
This Cafe Racer style two wheeled beauty was born from the design and transformation made by Tamarit Motorcycles for Sergio Martínez, our CEO at Blimburn.
A February many years ago Sergio, was the owner of an air-cooled Injection Bonneville. He wanted to transform his Bonneville and literally bathe it in the classic Cafe Racer concept in which Tamarit Motorcycles could effortlessly create and bring to life. Sergio took a liking to one of our first projects but only as a starting point.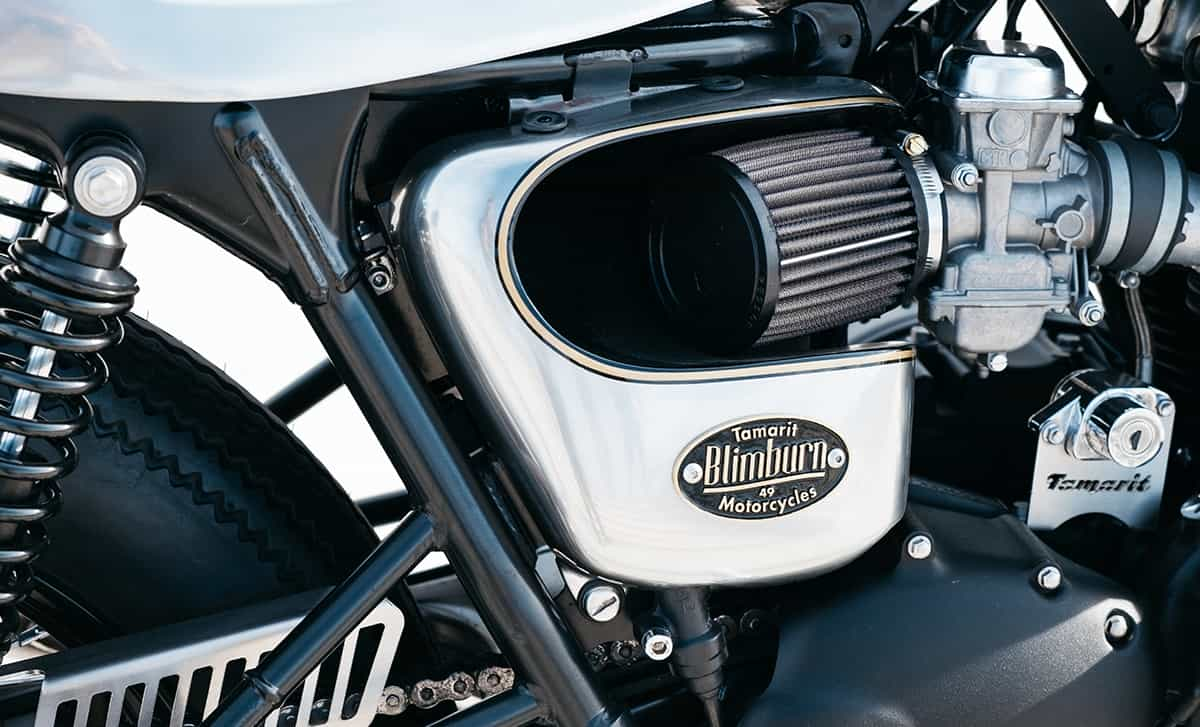 He wanted to improve the design a bit further by including new features that had left an impression on him from recent projects. Sergio's drive and enthusiasm for the project with Tamarit Motorcycles inspired his vision and paid rewards.
Cafe Racer in Blimburn Seeds Bank
Our seeds have a unique and genuine story that honors all those rebellious adventurers who are born with good ideas and who should not stop fighting to achieve their dreams.
From Blimburn Seeds Bank we present you our Cafe Racer and we encourage you to know the Original Blimburn:
Today Blimburn is a brand that has been offering unique and stable strains of the highest quality for more than 20 years. We operate tremendously and mighty each day to put forward the maximum along with our faithful and unique style. Rebellious, excited, impetuous but above all a Great Family that is accomplished and inspires around the world.
We are also the proud creators of the famous Mamba Negra, Cafe Racer and the incredible Zombie Death Fuck and more than 650 strains in our catalog. Buy marijuana seeds, fast, safe and with our triple guarantee
.