You can take a look at the catalog of any online shop that sells cannabis seeds and you will begin to notice how some genetics predominate over others. Well, this is because there are "strain families" that are found in different types of cannabis strains including Skunk, Kush, Critical and Haze. This article will give you a better background on the Haze family. We will teach you about the Haze varieties, their history and origins, and review their qualities in depth. You will also learn about the most famous, respected, and acclaimed Haze varieties that you will not want missing from your garden.
The Haze variety is a high-powered sativa that is characterized by producing energetic and euphoric effects among users. This is what makes this variety a favorite of breeders and weed smokers who prefer an edifying and motivating experience, rather than staying stuck in their armchair. Legend has it that the Haze cannabis strain originated in the 1960s in Santa Cruz and is believed to be the result of the combination of four sativa strains: South American, Thai, Mexican, and South Indian. As a good sativa variety, the effect of Haze is rather mental, instead of physical. Therefore, it is recommended for users who need extra energy or for those who suffer from depression or demotivation. Also, it is perfect to get rid of the stress of the day.
How does Haze get to Europe?
There are several stories as to how Haze got to Europe. Some sat that the classic breeder, Skunkman, carried copies of various genetics including Haze and sold the seeds to another breeder called Schoenmakers. Another story says that the Haze brothers who are credited with creating this variety gave Schoenmakers some seeds in the Netherlands, who then crossed it with other genetics and gave life to other classic varieties today.
Characteristics of Haze varieties
Haze is recognized for its spicy aroma, which becomes refreshing as the buds are ground. When it is exhaled, you begin to notice a slightly sweet citrus aroma, something that makes it a unique strain as it has a more spicy tendency. The smoke is light and it is easy to inhale and exhale. For this reason, Haze is a great variety for novice smokers because it does not make them cough like other genetics. However, the smoke does manage to hold for a moment, so if you smoke indoors, be sure to open the windows or have a fan so that the air is not permeated by the smell of Haze.
The flavor of Haze is soft and sweet, highlighting citrus and spicy tones that will refresh you in the first puffs. At the end of each smoke, you will feel some soft, earthy notes in the background that are combined in a great way with the aforementioned flavors. If we talk about the structure and appearance of the buds, we will find olive-green flowers combined with fine orange pistils that cover the buds. The orange pistils that take on these shades as they mature add to the overall appearance of the plant and give the impression that there is a layer of orange hairs covering each bud and giving it an almost fluffy appearance.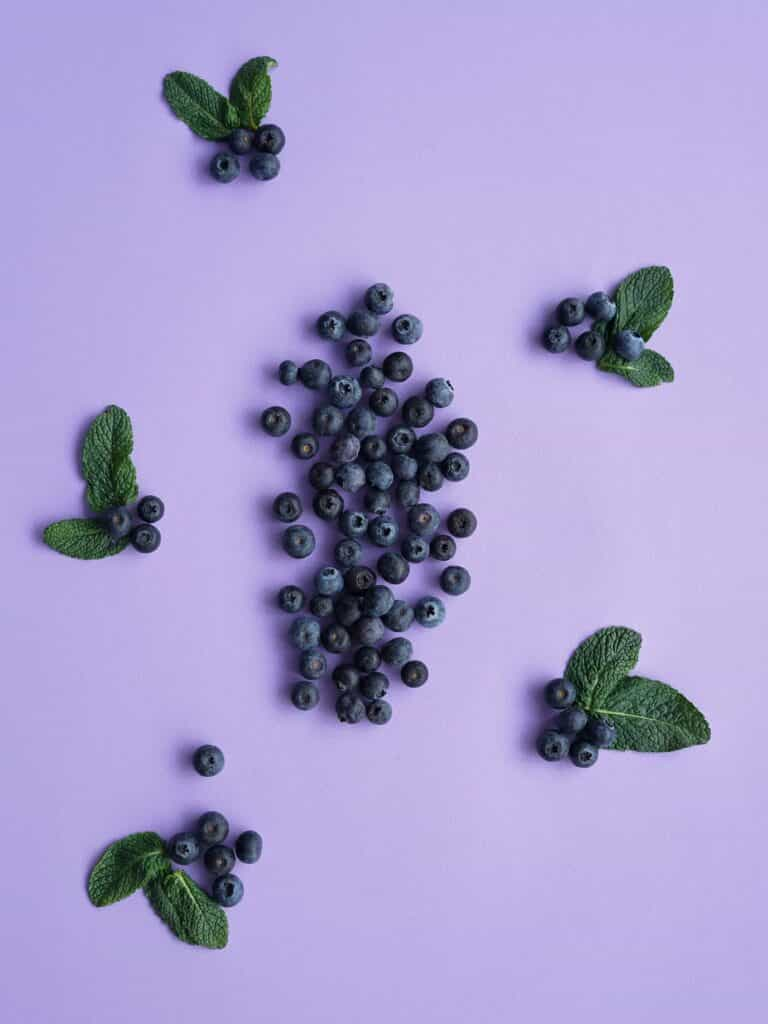 The color of the leaves of Haze cannabis plants are dark green with pale green lines furrowing the leaves. Remember that these plants grow spiky and vertically due to their sativa tendency, which is why their lateral leaves will cover different sectors of the plant and can even cover the buds. We tell you that Haze will activate and motivate your day, however, these are not the only effects. You should also be aware of potential dry mouth and eyes. We recommend that you have a glass of water by your side to minimize such effects.
Some people have reported experiencing a sense of paranoia and an increased sense of anxiety after smoking Haze in large quantities. For this reason, we recommend consuming smaller amounts of this variety since it concentrates high levels of THC, which can cause adverse effects in people with little resistance to cannabis.
Blue Dream
As we pointed out at the beginning of the article, several new genetics stemmed from the original Haze, which have spread throughout the world, delighting weed growers everywhere. These daughters of Haze are crosses made with other varieties or backcrosses of the original Haze, its clones, or descendants. Today, we can conclude that there is a great variety of different Haze on the market.
At this point, we are going to talk about Blue Dream, one of the most popular descendants of Haze today. This variety has earned the respect of gardeners and pot smokers in the United States and fills dispensaries both in the USA and Canada. It has since expanded around the world reaping popularity and love from cannabis fans all over the planet.
Do you know the Mystery of Blue Dream?
The story says that no one knows who made Blue Dream and its anonymous author remains a mystery today. It is only known that some of the most famous breeders in the world have taken it since its appearance to improve it and obtain Blue Dream's greatest potential.
From here, we can tell you that Blue Dream from Blimburn Seeds is an exquisite variety that will leave you more than screwed to the sofa. Perhaps it is due to its great qualities that Blue Dream, since its appearance, has earned the respect of the world cannabis community and also the medical community that saw in these mostly sativa genetics a powerful natural medicine.
Characteristics of Blue Dream Feminized and Autoflowering
Blue Dream has a flavor of Blueberry with tropical fruit notes.
Genetic, THC and CBD level
Blue Dream feminized is a Blueberry x Haze cross, highlighted as one of the great descendants of Haze. In addition, this strain is notable for its incredible characteristics such as its high-potency. With THC ranging from 17% to a maximum of 24%, this strain is not suitable for novice smokers or those with low THC resistance. On the other hand, CBD levels are 2%, making it an essential strain to treat a series of ailments produced by different pathologies such as migraines, chronic body pain, fibromyalgia, and others.
Flavor and Effects
We also highlight this strain's delicious flavors and notes of super sweet Blueberry that linger for a long time in the mouth and on the tongue, even long after the smoke is gone. To this sweet flavor, we must add the notes of tropical fruits. This includes a very mild Mango aftertaste that stands out in the background of the berry flavor with fresh, sweet and refreshing essences, creating the perfect balance with the touch of Blueberry that is central to these genetics.
At this point, pay close attention because Blue Dream produces unique effects on your body and mind. Some pot smokers describe it as the great rush of their lives as it is cerebral and also brings motivation and greater focus, perfect for any time of the day. However, as the effect increases, you will feel the flattening effect of this strain that is ultra crushing and rolls you like a train, leaving you in an ultra relaxed state that causes confusion and ends in a state of absolute tranquility.
Harvest and Flowering time
The flowering time of this wonderful strain is 65 – 70 days indoors and for outdoor gardeners, it can be harvested between mid and late October. Heavy yields can be achieved by growing this great variety, because indoors, you harvest 600 gr/m2 and outdoors, you can collect 600gr – 800gr/plant of pure, fat buds, full of resin and great aromas.
Blue Dream Auto
In its autoflowering version, Blue Dream Auto maintains its sativa-dominant character because it originates from the cross of our original Blue Dream x Rudelaris. It is a weed plant that produces monstrous quantities because indoors, it gives you up to 400gr/m2 and outdoors, 60gr – 120gr/plant. It is also a very easy plant to grow. The growth is fast and the buds are large with sweet and fruity terpenes, a mix between citrus and earthy. Indoors, you can harvest it after 6 – 63 days of cultivation, producing rich flowers with 10% to 13% THC. For outdoor gardeners, we recommend starting in mid-spring so they can harvest in early to mid-summer, thus avoiding late-winter rains and ensuring large harvests without major problems.
Thanks to its high yields, this hybrid is ideal for commercial producers in search of high-performance and powerful automatic machines. Lovers of extracts will marvel because it produces large amounts of ideal resin to make delicious extracts and thus taking advantage of and tasting the terpenes of this plant in the best way.
Recomendation and tip for users
Attention: Blue Dream is not recommended for those who suffer from anxiety disorders as it can generate some kind of acceleration from within and take you on an unpleasant trip. Despite that, and thanks to its incredible potency, it has extremely beneficial elements for medicinal cannabis users who suffer from chronic fatigue, depression, migraine, chronic pain and lack of appetite, among other diseases. Blue Dream has the ability to lift your mood and get your body moving.
To all of the above, we want to add one more than relevant fact: how easy it is to grow Blue Dream. Therefore, we recommend it for breeders, novices, and experts because Blimburn Seeds Bank has developed unique genetics that you can grow indoors, outdoors, and also in a greenhouse.
Growing tips
This strain is easy to grow, however, it does need some basic care to help you harvest more and higher-quality flowers. We are going to leave you with some tips so that you can have the best Blue Dream in the county.
First, try to give your weed plants plenty of magnesium, nitrogen, and other nutrients, in addition to good amounts of water to ensure that your buds are healthy, tasty, and powerful.
For the natural flavor of Blue Dream to stand out, try to use organic fertilizers or a sugar stimulator so that you get that extra sweet, delicious flavor on your palate in each puff.
Use a soil that is rich in nutrients such as humus and also the fungi or micronutrients necessary to start the stimulation of the roots first and then, the creation of the plant in fullness. Microbes and trichodermas are essential to produce a healthy plant.
Whether you grow indoors, outdoors, or in a greenhouse, you can apply cultivation techniques such as SCROG and LST. With this, you get more abundant side tails full of flowers, you maximize the yield of the growing space, and you produce bigger yields.
When you want to have rounder buds with a fatter appearance, you can stimulate that structure by pricking the bud and also breaking the branch it is on. This will generate a more round or oval style bud which, like its brothers, is covered with resin and grows in a more airy way, allowing the air to circulate better.
In short, you already know everything related to the Haze variety and its descendant, Blue Dream, one of the top American genetics of the last decade, stealing hearts in the cannabis world. We wish you the best as you try each Haze variety you want and grow Blue Dream from Blimburn Seeds Bank. We offer this strain in feminized and autoflowering seed format. See you on the next blog!