Growing quality marijuana is a great challenge if you are a novice grower and even if you are an experienced gardener because you will want to increase your cultivation level with each plant. In this article, you will be able to find and choose between some of the best cannabis strains for growers, experts, and beginners. We want new growers to start successfully surfing the green wave of weed.
Here, you will not only see the most productive genetics but also those that are super easy to grow and that will give you heavy yields so you can enjoy the wonders of those incredible buds. We anticipate that in this ranking, you will find strains of cannabis that are rich in citrus or fruit terpenes and cannabis seeds that are feminized, auto-flowering, fast version, and regular genetics that you can buy here at Blimburn Seeds. Let's get started!
Moby x DO SI DOS
This cross brings together the killer whale, Moby Dick, with one of the revelation varieties of recent years, DO-SI-DOS. The result is a feminized strain of cannabis called Moby x DO-SI-DOS that has a high THC content of 20%-24% and produces excessively mental and psychoactive effects that make you hallucinate and stimulate your creativity to the maximum capacity. On the other hand, the fragrance of this herb can be compared to that of incense because of the terpenes that dominate such as alpha phellandrene, alpha humulene, and alpha-pinene, among others.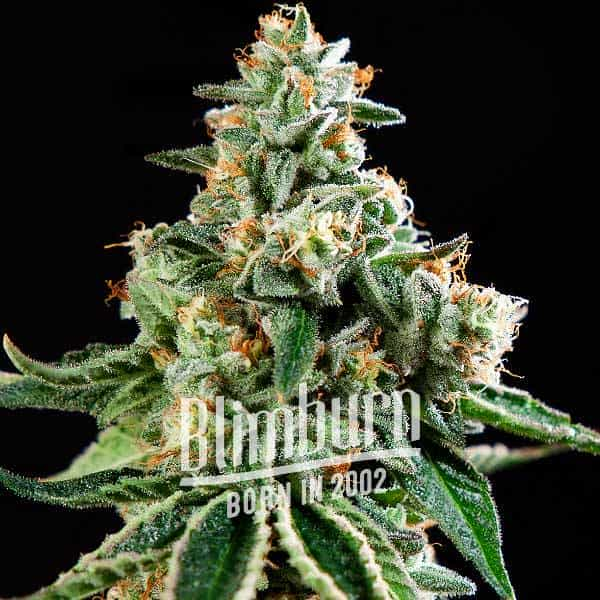 This leads to a woody flavor with hints of pine and subtle hints of incense. If you are looking for crazy production, this is your strain because you are going to harvest between 35-141 oz/plant with this beautiful variety. Indoors, it will not disappoint you with its 1.64 oz/ft2 that will surely take you through the air. Attention, with Moby x DO-SI-DOS you are going to have to apply cultivation techniques such as SCROG, pruning, and LST indoors to prevent it from becoming a monster that occupies your entire grow room. Outdoors, you are going to need the help of tutors and meshes in the environment of the plant to support its arms that are full of heavy and fat buds that are very compact and sticky with resin.
Black Jack Auto
Black Jack Auto is probably one of the most productive autoflowering strains and originated from the cross between Black Jack x Rudelarys, the latter genetics being the one that gives it autoflowering qualities. This strain offers very good buds with a robust and very compact appearance and are covered with resin when the plant finishes maturing. It also maintains certain qualities of its original mother such as the incense flavor and sweet notes.
The most important thing is that the harvests in this autoflowering are excellent. You can harvest about 8.8 oz/plant outdoors, an amount that does not disappoint. Indoors, you collect between 1.31-1.82 oz/ft2 of buds that produce physical effects that are very relaxing with certain moments of euphoria. For those gardeners who want fast plants, we recommend this variety of weed because it only needs between 8-10 weeks of life from sowing to harvest which is a decently short time for cultivation. Black Jack autoflowering also has a good medical use, helping people with muscle and body pain.
Peyote Cookies
Peyote Cookies is a cross between Peyote Purple and Girl Scout Cookies. If you are looking for an indica that is fast flowering (8-10 weeks) with heavy yields of purple flowers, this is an excellent selection. With just a couple of puffs, Peyote Cookies deeply and slowly relaxes you. You can harvest between 40-50g/ft2 indoors and about 31-31g/plant outdoors. You can grow this variety indoors or outdoors and apply cultivation techniques such as LST to stretch her side arms and maximize her yields which give off delicious fruity and sweet aromas with flavors of lemon, fruit, and earth.
Star Killer Regular
Now, you will meet this beast called Star Killer in its regular version. This means with these mostly indica weed seeds, you will find male and female plants, the former providing heavy yields and the males, amazing pollen for creating your own marijuana genetics at home. Star Killer arises from a cross between Skywalker OG and Triangle Kush, a cross that generates plants that produce super dense buds that are covered in trichomes with purple tones and an intense Kush flavor that is mixed with notes of refreshing lemon and some fruity aftertastes.
This variety fully lives up to its name as its effect is that of a true Killer. It expresses itself in a super relaxing way with some sleepy sensations that can send you to sleep. Despite its compact size, Star Killer gives you super heavy yields of 17-19 oz/plant outdoors. If you breed these genetics indoors, you reap between 1.31-1.64 oz/ft2. This indica will take between 8-10 weeks of flowering to be ready, generating buds that enjoy THC levels between 15%-20%. These levels are high enough to leave you lying on the couch or stuck binging a tv show.
Gorilla Lemon Fire
Gorilla Lemon Fire is an exquisite creation that results from the crossing of Gorilla glue #4 x Lemon Pie x Skittlez. Each of these genetics contributes a specific quality to the final result of this wonderful creation. This variety has a beautiful structure and is also easy to grow, We must also highlight the high yields of its crops which are 21 oz/plant outdoors. Indoors, you can harvest up to 45g/ft2 which is an inflated yield for a houseplant.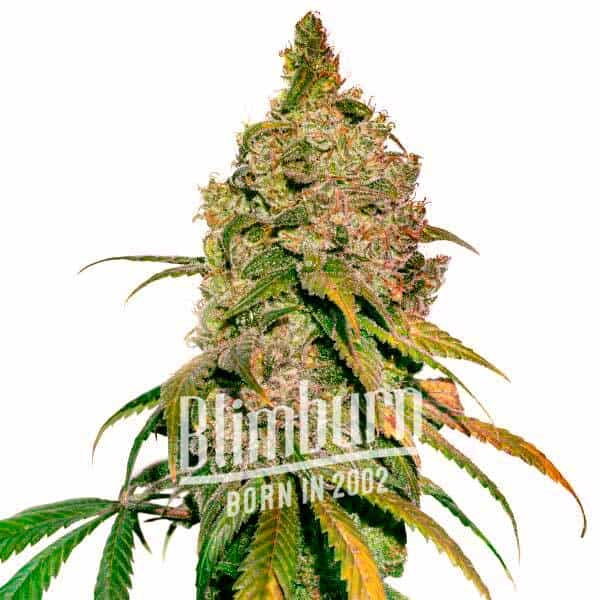 In regards to its power, the high THC content that is between 21%-24% causes very powerful effects that fill you with energy and take you to a euphoric state that you have never felt before. We also cannot forget the additional touch of intense lemon flavors with fruity notes, hints of hashish, and refreshing aftertastes of pine.
Candy Kush Fast Version
For growers who like to go faster, we present Candy Kush Fast Flowering, also called Candy Kush Express. It is a mostly Indica strain that originated from the crossing of Sweet Special x OG Kush with a fast flowering that produces strong buds. As its name says, sweetness is essential in this variety and is felt from the first puff, becoming a delicious flavor that remains in the mouth. This is accompanied by a balanced high that will flood the body and mind simultaneously, causing a state of sedation and absolute relaxation.
Candy Kush Fast Version responds excellently both indoors and outdoors, developing greatly in places with milder climates and medium temperatures, producing a heavy harvest of 26-29 oz/plant loaded with buds. When you grow these genetics indoors, you can collect between 45-50g/ft2 of plants that you can LST stretch and multiply the arms with some pruning to expand your yield. It is recommended to grow Candy Kush Fast Version with a SOG system indoors in order to maximize the harvest.
Pink Runtz
Pink Runtz variety is a hybrid type weed strain. It is presumed to have originated from a Pink Panties x Rainbow Sherbet cross, but without a doubt, the phenotypes of the feminized strains that you can buy here at Blimburn Seeds show a perfect balance of hybrid and deliciously potent cannabinoids. Pink Runtz is full of qualities such as its effect that is energetic and leaves you elevated in an atmosphere of pure joy together with its delicious flavor that is very sweet and originally fruity.
The feminized seeds of Pink Runtz are easy to grow and their plants respond well to novice and expert growers, therefore, this variety always rewards you with giant harvests. Outdoors, you can get between 15-35oz/plant, but if you are an indoor grower, you will receive 30-35g/ft2 which you can maximize using the SCROG technique. Also, you can apply other cultivation techniques such as LST and pruning to control the size because it tends to spike and take on a good height.
Alaska Thunderfuck
You may have heard about the autoflowering Thunderfuck. Here, we present its mother, the Alaska Thunderfuck plant which, according to expert gardeners, grows small and compact, making it is suitable for small spaces. Therefore, this strain is a great candidate to be planted in house. Despite that, its growth is explosive and it produces good yields that range from 15-22 oz/plant outdoors and indoors, you can get 40 gr/m2 of great buds. The flavors are sweet in its buds and very sharp with marked earthy notes that will travel through your nose and palate until rising in a dense cloud of smoke.
Alaskas Thunderfuck is a mostly sativa variety to which you can apply SCROG indoors to maximize yields and obtain uniform colas full of buds that are loaded with a very sticky dense resin that is ideal for making extracts. Its flowering time is 8-10 weeks in which you will harvest buds that produce THC levels of 18% and generate happy and relaxing effects, especially for people who suffer from insomnia, stress, or chronic pain.
Skunk x Northern Lights Fast Flowering
It is always necessary to show Fast Version genetics because there are growers who want fast harvests, especially with the production and potency of a regular or feminized cannabis strain. So, here we present to you Skunk x Northern Lights Fast Version which produces between 1.47-1.82oz/ft2 indoors and another wonderful 28oz/plant outdoors where you will get the maximum yield with 2 weeks less flowering time compared to the feminized version.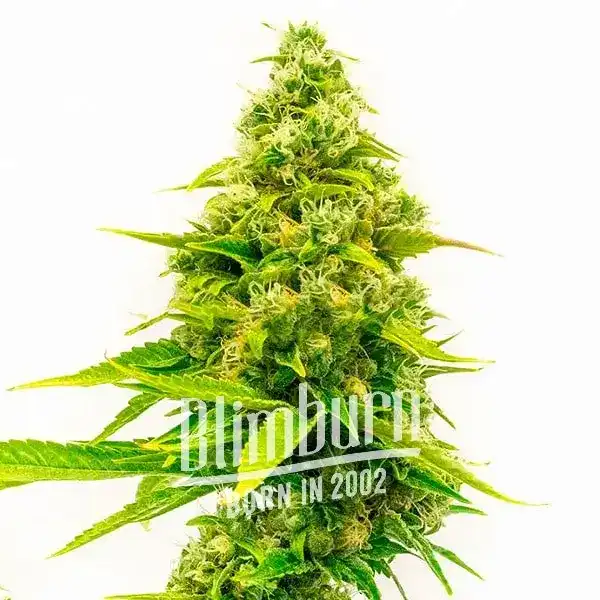 This strain is mostly indica, therefore its effects will be relaxing and physical, starting from head to toe. Its flavors are sweet with notes of pine and some earthy aftertastes and refreshing touches of skunk. These are combined with the terpenes that dominate this variety, alpha pinene and beta caryophyllene, which give it aromas that explode when you open those buds that are cured and full of resin, fresh from the jar.
Grapefruit Auto
Grapefruit Auto is a mostly sativa, autoflowering, and feminized hybrid that is very productive and powerful. It originated from a cross between a Grapefruit and a Ruderalis. The result is a fast-growing strain with high THC potential that is between 16%-19%. This variety delivers yields of 1.64oz/ft2 in indoor cultivation and it responds well to LST. Now, if you develop an organic crop with a good number of plants of this variety, you will obtain about 17 oz/plant of beautiful buds with an exquisite aroma.
The cultivation time is very fast and it only takes 8 to 10 weeks from germination to harvest where it develops as a compact plant that can flood the growing area with its scent. For this reason, we recommend using filters so that the aroma of Grapefruit Auto does not flood your entire neighborhood. This strain will fill your palate with its rich flavor and your mind with its prolonged effects.
Black Water Purple OG Cheese is a phenomenal crossing of three different strains including OG Kush x Purple x Cheese to generate a complex and challenging flavor profile that makes it difficult to decipher the flavors and aromas. This genetics are intended for smokers and growers who are cannabis connoisseurs as it is necessary to distinguish between tastes as diverse as berries and sweet tones that merge with fresh pine tints and aftertastes of earth and wood.
After traveling through that sea of ​​cannabis seeds that provide plants of different types including feminized, autoflowering, fast version, and regular, you should already know which genetics to choose for your next crop. Remember that the selection of the correct weed seeds can be a difficult decision, therefore we share this guide to help you analyze the panorama and select the correct strain of weed.