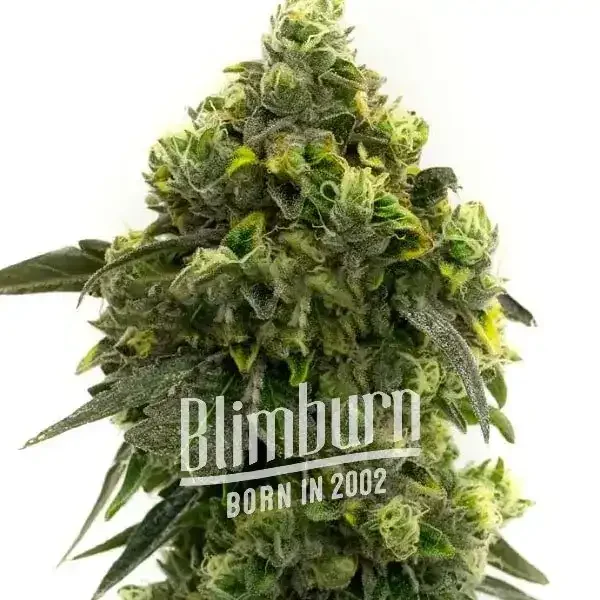 Amnesia Blue Headband has 10% – 20% THC, but when you smoke this strain you will think it has much more!
| | |
| --- | --- |
| THC | |
| THC % | 10% – 20% |
| CBD | |
| CBD % | 2% |
| Lineage | Amnesia x Blue Head Band |
| Type of Seed | |
| Genetic | |
| Yield | Medium Yield |
| Yield Indoor | 1.47 – 1.64 oz/ft² | 450 – 500 gr/m² |
| Yield Outdoor | 17 oz/plant | 500 gr/plant |
| Height | 4.92 ft | 1.5 m |
| Flowering Time | 8 – 10 weeks |
| Harvest Month | All Season |
| Beginner | For Beginners |
| Medical | |
| Effects | |
| Flavor | |
| Terpenes | |
Amnesia Blue Headband Hybrid Marijuana Seeds
Enjoy a unique experience when you purchase Amnesia Blue Headband feminized marijuana weed seeds, a mostly Hybrid strain, from Blimburn Seeds Bank. Our seeds are fresh and ready to germinate. Follow our Germination guide for best results!
Origins of Amnesia Blue Headband Hybrid Cannabis Seeds
Amnesia Blue Headband sativa strain is a fully hybrid 50/50 strain. This magnificent strain comes from a cross between, Amnesia Haze x Blueberry x Headband.
It has a THC of 10% – 20%, but when you smoke this strain, you will think it has more THC! It will offer you a psychedelic trip produced in large part by Amnesia Haze, a Sativa strain that also fills you with energy. On the other hand, Headband is an Indica strain that hits hard on the head, exerting pressure. Blueberry is a consolidated hybrid that produces full body relaxation.
Growing Amnesia Blue Headband Hybrid Cannabis Strains
Amnesia Blue Headband is a plant that grows 4 to 5 feet tall and also requires lateral space due to its structure. This plant requires little care, but prefers a relative humidity of 40%-50%. In optimal conditions, Amnesia Blue Headband will yield a great harvest both indoors and outdoors. It can be grown outdoors in Mediterranean, Californian, Southern European, and even Australian climates. With adequate sunlight, this plant can produce up to 21 ounces of buds full of resinous trichomes. In the northern hemisphere, it is advisable to harvest as soon as possible after the cold weather, preferably before October.
Blimburn Seeds Bank advises practicing "topping" when growing these plants, which consists of trimming the wide leaves from the upper part of the plant to allow the light to reach the lower stems to produce as many buds as possible. If you plan to grow our feminized seeds outdoors, we have developed a grow guide for optimal cultivation in any area of the world. Marijuana seeds for sale.
Amnesia Blue Headband Hybrid Weed Flavors and Effects
Amnesia Blue Headband sativa weed is a totally hybrid strain that we can't say enough about! The genetic heritage of Amnesia Haze x Blueberry x Headband is evident. Its classic hashish aroma is fruity but not too sweet. We would not advise starting your day with this strain as it will hit you hard, sending your body into an abyss of relaxation. It is highly recommended for easing physical pain!
Final Thoughts
So, you have chosen to grow some Amnesia Blue Headband Hybrid marijuana seeds of your own? Amnesia Blue Headband has 10% – 20% THC, but when you smoke this strain you will think it has much more! Now you just need to know where to buy weed seeds online Amnesia Blue Headband Hybrid. The answer to that quandary is simple. Blimburn Seeds is the most trusted online resource for the highest-quality weed seeds you'll find anywhere in the world. Our talented pool of seed genetic specialists work day in and day out to bring you the best possible cannabis seeds in nearly every strain known to man. We back all of our seeds up with our industry-leading germination guarantee. Our friendly customer care team is just a quick call away or you can visit our online cannabis seed bank by clicking any of the links above. At Blimburn Seeds Bank Store, we are as passionate about home-grown cannabis as you are. We look forward to helping novice growers get started and join experienced cultivators in achieving better crops with better strains!
This place has the best seeds and genics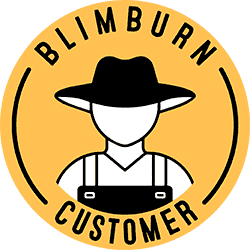 First time grower. Can't believe I waited this long to try growing my own Thanks BLIMBURN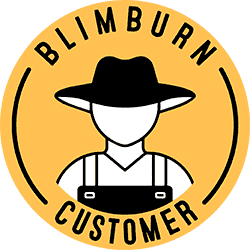 quality of seed strain A+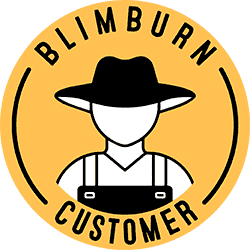 Write a review and get 15 blimcoins