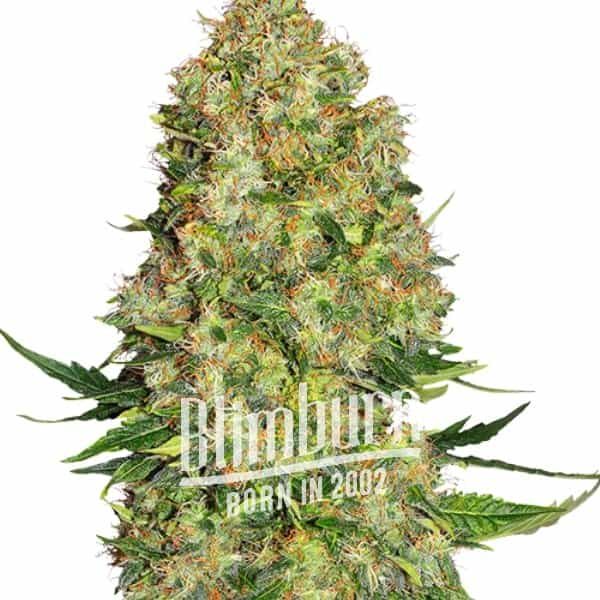 Skunk regular indica weed gives off an amazing terpene profile. The flavors are a mix of citrus, skunk, pungent, and sweet notes.
| | |
| --- | --- |
| THC | |
| THC % | 15% – 18% |
| CBD | |
| CBD % | 0.2% |
| Lineage | Afghani x Acapulco Gold x Colombian Gold |
| Type of Seed | |
| Genetic | |
| Yield | Medium Yield |
| Yield Indoor | 1.31 – 1.64 oz/ft² | 400 – 500 gr/m² |
| Yield Outdoor | 15 – 19 oz/plant | 450 – 550 gr/plant |
| Height | 4.92 ft | 1.5 m |
| Flowering Time | 8 – 10 weeks |
| Harvest Month | All Season |
| Beginner | For Beginners |
| Medical | |
| Effects | |
| Flavor | |
| Terpenes | Alpha Humulene, Alpha-Phellandrene, Alpha-Pinene, Beta-Caryophyllene, Beta-Pinene, Borneol, Eucalyptol, Limonene, Myrcene, Phytol, Valencene |
Skunk Regular Indica Marijuana Seeds
Enjoy a unique experience when you purchase Skunk regular marijuana weed seeds, a mostly indica strain, from Blimburn Seeds Bank.Our seeds are fresh and ready to germinate. Follow our Germination guide for best results!
Origins of Skunk Regular Indica Cannabis Seeds
Skunk Regular Indica strain is a cross between Afghani x Acapulco Gold x Colombian Gold. This great regular strain was created by Blimburn seeds and is amazing for indica lovers because it produces compact and fat buds and is super easy to grow. Its effect is amazing, providing the original high of the Skunk variety. This strain is ideal for those who seek an energetic and focused feeling.
Growing Skunk Regular Indica Marijuana Strains
Skunk regular is a weed plant that produces 400-500gr/m2 indoors and 450-550gr/plant outdoors and is an easy cannabis plant for expert and novice growers. This weed is ready to be harvested after 8-10 weeks of flowering, delivering long buds that are rich in THC. Buy Skunk regular marijuana seeds here!Blimburn Seeds Bank recommends performing the LST method from the fourth week of growth to improve light distribution and enhance flower size. If you plan to grow our feminized seeds outdoors, we have developed a grow guide for optimal cultivation in any area of the world.
Skunk Regular Indica Weed Flavors and Effects
Skunk regular indica weed gives off an amazing terpene profile. The flavors are a mix of citrus, skunk, pungent, and sweet notes. On the other hand, its effect is calming, focused, and stimulates creativity.
Final Thoughts
So, you have chosen to grow some Skunk Regular Indica marijuana seeds of your own? Now you just need to know where to buy weed seeds online Skunk Regular Indica. The answer to that quandary is simple. Blimburn Seeds is the most trusted online resource for the highest-quality weed seeds you'll find anywhere in the world. Our talented pool of seed genetic specialists work day in and day out to bring you the best possible cannabis seeds in nearly every strain known to man. We back all of our seeds with our industry-leading germination guarantee. Our friendly customer care team is just a quick call away or you can visit our online cannabis seed bank by clicking any of the links above. At Blimburn Seeds Bank Store, we are as passionate about home-grown cannabis as you are. We look forward to helping novice growers get started and join experienced cultivators in achieving better crops with better strains!
Grew this girl just to see if it lived up to its namesake and was NOT disappointed! Popped in just 30hrs and a week later it was climbing out of its bag, by week 3 the whole house smelled like I had a pet skunk!
Super couch lock- you're gonna love it!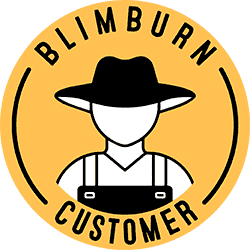 Nice looking plant. 9/9 germination.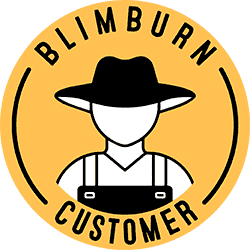 Really good company fast and efficient with great seeds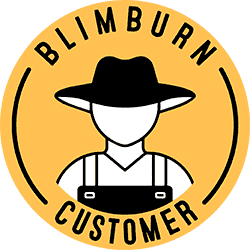 Write a review and get 15 blimcoins