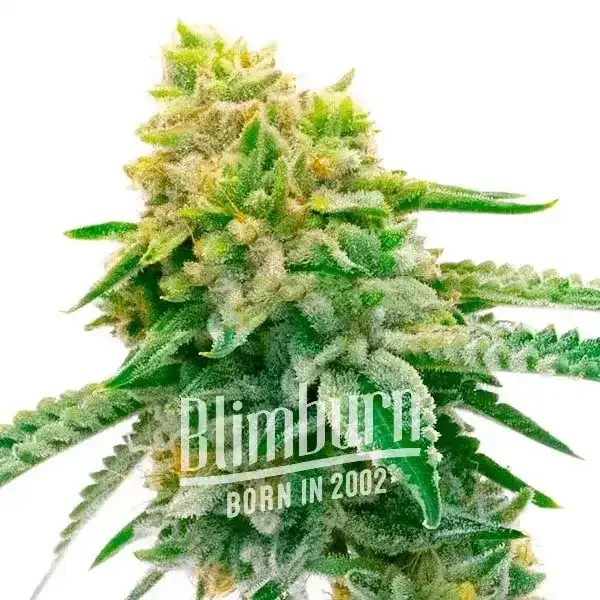 MK Ultra is ranked as one of the heaviest Indica hybrids out there and induces VERY powerful and hypnotic brain effects.
| | |
| --- | --- |
| THC | |
| THC % | 17 – 20% |
| CBD | |
| CBD % | 2% |
| Lineage | G13 x OG Kush x Secret |
| Type of Seed | |
| Genetic | |
| Yield | Medium Yield |
| Yield Indoor | 1.31 – 1.82 oz/ft² | 400 – 550 gr/m² |
| Yield Outdoor | 28 – 35 oz/plant | 800 – 1000 gr/plant |
| Height | 4.92 ft | 1.5 m |
| Flowering Time | 8 – 10 weeks |
| Harvest Month | All Season |
| Beginner | For Beginners |
| Medical | |
| Effects | |
| Flavor | |
| Terpenes | Alpha Cedrene, Alpha-Pinene, Alpha-Terpineol, Beta-Caryophyllene, Borneol, Cadinene, Camphene, Citral, Delta-limonene, Eugenol, Farnesene, Fenchol, Humulene, Linalool, Myrcene, Nerolidol, Ocimene, Orange Terpenes, Phytol, Terpinolene |
MK Ultra Indica Marijuana Seeds
Enjoy a unique experience when you purchase MK Ultra Indica cannabis seeds from Blimburn Seeds Bank. It is one of the best-selling Indica strains in the United States.
Our seeds are fresh and ready to germinate. Follow our Germination guide for best results!
Origins of MK Ultra Indica Cannabis Seeds
MK Ultra is an Indica-dominant strain named after Project MK Ultra where the CIA conducted mind manipulation experiments on civilians and government officials during the 1950s.
MK Ultra is ranked as one of the heaviest Indica hybrids out there and induces VERY powerful and hypnotic brain effects. In fact, it's so good that it came in first place in the Indica category at the High Times Cannabis Cup in 2003 and second in the following year.
Growing MK Ultra Indica Cannabis Strains
MK Ultra is a plant with an Indica structure that usually reaches a meter and a half in height. Its short stature makes it suitable for growing indoors, but it can also be grown outdoors. It takes 8 to 9 weeks to flower and has an above-average yield of 500 grams per square meter.
MK Ultra Indica Weed Flavors and Effects
MK Ultra is a quality strain that exudes earthy aromas, wrapped in a fragrance of fresh forest pines. When smoked, its earthy and woody mixed flavors blend into a creamy, sweet sensation.
The hypnotic head high is a gift from the plant's high THC content and is completely surreal. It is sleepy yet relaxing with a subtle boost of Sativa euphoria that helps keep things interesting for a while.
Known as one of the most potent Indica strains in the world, a single hit is all it takes to make even seasoned smokers sit on the couch. Once reclined, they will spend hours smiling from ear to ear as they lose themselves in a peaceful reverie.
Final Thoughts
So, you have chosen to grow some MK Ultra Indica marijuana seeds of your own. MK Ultra is ranked as one of the heaviest Indica hybrids out there and induces VERY powerful and hypnotic brain effects. Now you just need to know where to buy weed seeds online MK Ultra Indica. The answer to that quandary is simple. Blimburn Seeds is the most trusted online resource for the highest-quality weed seeds you'll find anywhere in the world. Our talented pool of seed genetic specialists work day in and day out to bring you the best possible cannabis seeds in nearly every strain known to man. We back all of our seeds with our industry-leading germination guarantee. Our friendly customer care team is just a quick call away or you can visit our online cannabis seed bank by clicking any of the links above. At Blimburn Seeds Bank Store, we are as passionate about home-grown cannabis as you are. We look forward to helping novice growers get started and join experienced cultivators in achieving better crops with better strains!
Really happy with this purchase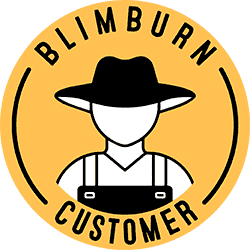 This is one of my favorite places to buy seeds. They have a good selection of heirloom seeds, the prices are great, and shipping is really fast and reliable. And yes, the seeds do germinate. I've had no trouble with them so far. They even have a rewards program that lets you collect points for discounts on future orders. I can gladly recommend them and will continue to shop with them in the future.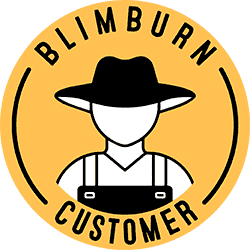 100% germination and they've all sprouted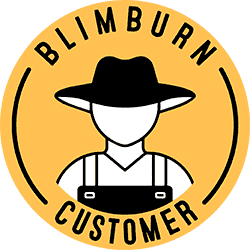 Write a review and get 15 blimcoins