| | |
| --- | --- |
| THC | |
| THC % | 15 – 20% |
| CBD | |
| CBD % | 2% |
| Lineage | Hawaiian – Romulan x Island Sweet Skunk |
| Type of Seed | |
| Genetic | |
| Yield | High Yield |
| Yield Indoor | 1.31 – 1.47 oz/ft² | 400 – 450 gr/m² |
| Yield Outdoor | 31 – 42 oz/plant | 900 – 1200 gr/plant |
| Height | 4.92 ft | 1.5 m |
| Flowering Time | 8 – 10 weeks |
| Harvest Month | All Season |
| Beginner | For Beginners |
| Medical | |
| Effects | |
| Terpenes | Alpha Bisabolol, Alpha-Pinene, Beta-Caryophyllene, Beta-Farnesene, Beta-Phellandrene, Camphene, Humele, Limonene, Linalool, Myrcene, Terpinolene |
Golden Goat Sativa Marijuana Seeds
Enjoy a unique experience when you purchase Golden Goat feminized marijuana weed seeds, a mostly Sativa strain, from Blimburn Seeds Bank.
Our seeds are fresh and ready to germinate. Follow our Germination guide and for best results!
Origins of Golden Goat Sativa Cannabis Seeds
Golden Goat Sativa strain crosses Hawaiian-Romulan x Island Sweet Skunk. It is not too space intensive, but provides big returns, making it one of the most popular strains worldwide.
Growing Golden Goat Sativa Marijuana Strains
Golden Goat is a cannabis plant that is easy to grow, adapting to any growing environment. It produces about 400-500 gr. m2 Indoor and 550-600 gr. plant outdoor. The buds are ready to be harvested within 55 – 65 days of flowering, finishing fully loaded with resin.
Blimburn Seeds Bank advises wide, vertical spaces and the use of the ScrOG method to obtain a uniform plane and increase the size of the lower flowers. If you plan to grow our feminized seeds outdoors, we have developed a grow guide for optimal cultivation in any area of the world. Marijuana seeds for sale.
Golden Goat Sativa Weed Flavors and Effects
Golden Goat Sativa weed gives off an amazing terpene profile with Pungent, Skunk, Spicy, and Sweet flavors. its effects can be described as Euphoric, Cerebral, Relaxing, and Pain.
Final Thoughts
So, you have chosen to grow some Golden Goat Sativa marijuana seeds of your own? Golden Goat is an Sativa dominant strain crossing Hawaiian-Romulan x Island Sweet Skunk. It provides Sativa strength and a Pungent, Skunk, Spicy, and Sweet flavor profile. Now you just need to know where to buy weed seeds online Golden Goat Sativa. The answer to that quandary is simple. Blimburn seeds is the most trusted online resource for the highest quality weed seeds you'll find anywhere in the world. Our talented pool of seed genetic specialists work day in and day out to bring you the best possible cannabis seeds in nearly every strain known to man. We back all of our seeds with our industry leading germination guarantee. Our friendly customer care team is just a quick call away or you can visit our online cannabis seed bank by clicking any of the links above. At Blimburn Seeds Bank Store, we are as passionate about home-grown cannabis as you are. We look forward to helping novice growers get started and join experienced cultivators in achieving better crops with better strains!
Personal favorite. The terps.. THE TERPS!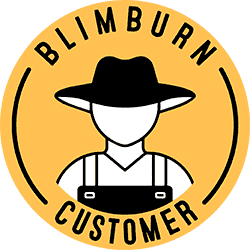 Golden Goat came out strong and has grown into mid flower like a powerhouse! Stinky and amazing flowers already! Far and above other strains, indoor grow. Seriously looking forward to the finish on this one!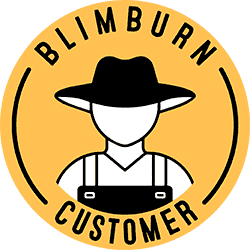 Good quality. Golden goat Awesome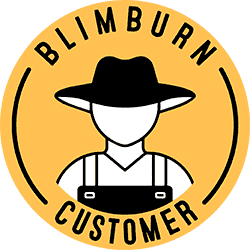 Write a review and get 15 blimcoins