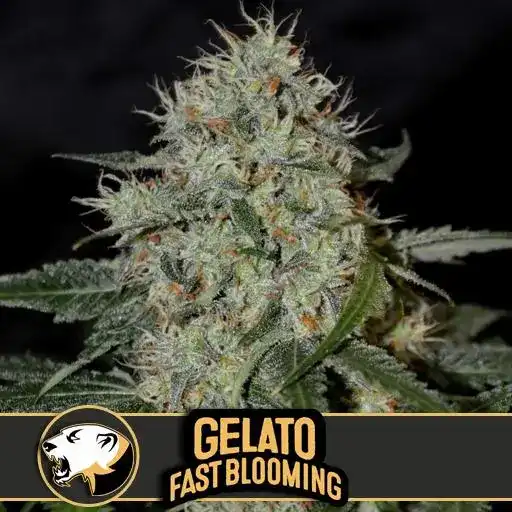 One of the most famous strains in America, with faster flowering and amazingly sweet fruity flavor.

| | |
| --- | --- |
| THC | |
| THC % | 19  – 22% |
| CBD | |
| CBD % | 1% |
| Lineage | Gelato x Secret Hybrid |
| Type of Seed | |
| Genetic | |
| Yield | Medium Yield |
| Yield Indoor | 1.64 – 1.82 oz/ft² | 500 – 550 gr/m² |
| Yield Outdoor | 22 – 24 oz/plant | 650 – 700 gr/plant |
| Height | 4.92 ft | 1.5 m |
| Flowering Time | 8 – 10 weeks |
| Harvest Month | All Season |
| Beginner | For Beginners |
| Medical | |
| Effects | |
| Flavor | |
Gelato FBV Hybrid Marijuana Seeds
Enjoy a unique experience when you purchase Gelato FastBlooming feminized cannabis seeds from Blimburn Seeds Bank. It is one of the most demanded Hybrid strains with Indica dominance in the United States.
Our seeds are fresh and ready to germinate. Follow our Germination guide for best results!
Origins of Gelato FBV Hybrid Cannabis Seeds
The origin of feminized Gelato seeds began with Sunset Sherbert, a cannabis plant distinguished by its medium to big flowers that are held together in a dense, indica-typical structure. This strain is mostly indica cross between Girl Scout Cookies and the exotic Pink Panties, said to be derived from Blackberry Kush.
Finally, these incredible genetics were crossed with Thin Mint Girl Scout Cookies, a phenotype that emerged from the legendary Girl Scout Cookies, a low maintenance and vigorously growing strain.
However, to achieve this fast growing version, we have mixed in a hybrid strain that we cannot reveal.
Growing Gelato FBV Hybrid marijuana strains
Gelato FastBlooming is a high-yield cannabis plant that adapts to any growing environment. Producing about 500-550 gr/m2 indoors and 550-600 gr/plant outdoors. Its buds are ready for harvest within 45-55 weeks of flowering or at the end of September. Its buds end up fully loaded with trichomes, making it it an excellent option for lovers of resin extraction such as dry hash, Rosin or the BHO, among others.
Blimburn Seeds Bank advises practicing "topping" when growing these plants, which consists of trimming the wide leaves at the top of the plant to allow the light to reach the lower stems to produce as many buds as possible.
Fast Blooming Gelato is a strain with immediate visual appeal. Its lush green leaves area accentuated by intense violet tones. Its flavors will remind you of a sweet and humid walk through a fruity forest with beautiful berries and peachy citrus notes.
If you plan to grow our feminized seeds outdoors, we have developed a grow guide for optimal cultivation in any area of the world.
Gelato FBV Hybrid Weed Flavors and Effects
Gelato is one of the most famous varieties in America for its intense, sweet and fruity flavor and powerful, balanced effect. This strain will bring you to a euphoric state that awakens your creative side and tricks you into total relaxation. Its THC range is 19% – 22% with 1% in CBD.
It is a high-quality strain with indica lineage, but at Blimburn Seeds Bank, we have worked hard to obtain balanced effects that will allow you to work all day in the company of this marvel. This strain provides a state of relaxation and creative stimulation. It is perfect for people who suffer from anxiety, stress, depression, and problems with eating disorders.
Final Thoughts
So, you have chosen to grow some Gelato FBV Hybrid marijuana seeds of your own? It is one of the most famous strains in America, with faster flowering and amazingly sweet fruity flavor. Now you just need to know where to buy weed seeds online Gelato FBV Hybrid. The answer to that quandary is simple. Blimburn Seeds is the most trusted online resource for the highest-quality weed seeds you'll find anywhere in the world. Our talented pool of seed genetic specialists work day in and day out to bring you the best possible cannabis seeds in nearly every strain known to man. We back all of our seeds with our industry-leading germination guarantee. Our friendly customer care team is just a quick call away or you can visit our online cannabis seed bank by clicking any of the links above. At Blimburn Seeds Bank Store, we are as passionate about home-grown cannabis as you are. We look forward to helping novice growers get started and join experienced cultivators in achieving better crops with better strains!
These plants are growing like crazy.Should be an outstanding harvest. I am very impressed.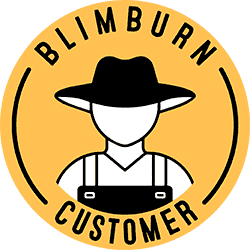 Purchased twice from them and no issues. All seeds sprouted quickly.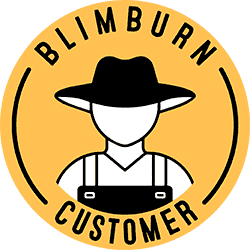 I am excited to see the results of my grow.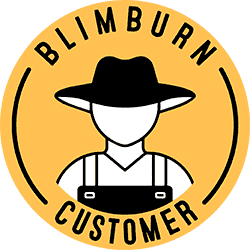 SEND A WEVIEW AND GET 15 BLIMCOINS