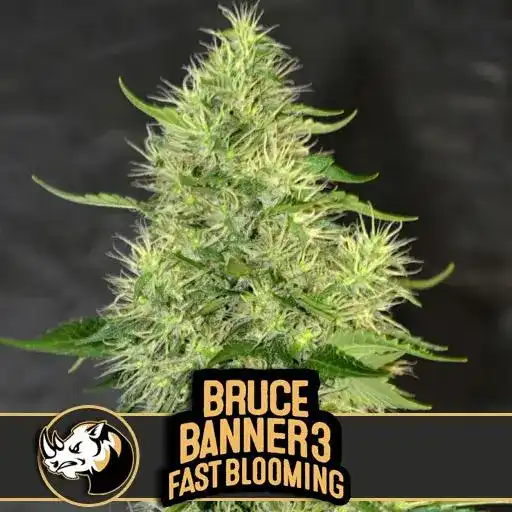 This fast-flowering plant was spawned from a lineage of champions like OG Kush, Strawberry Diesel, and our Bruce Banner #3.

| | |
| --- | --- |
| THC | |
| THC % | 19  – 23% |
| CBD | |
| CBD % | 1% |
| Lineage | Bruce Banner #3 x Secret Hybrid |
| Type of Seed | |
| Genetic | |
| Yield | Medium Yield |
| Yield Indoor | 1.31 – 1.64 oz/ft² | 400 – 500 gr/m² |
| Yield Outdoor | 21 – 24 oz/plant | 600 – 700 gr/plant |
| Height | 4.92 ft | 1.5 m |
| Flowering Time | 8 – 10 weeks |
| Harvest Month | All Season |
| Beginner | For Beginners |
| Medical | |
| Effects | |
| Flavor | |
Bruce Banner #3 FBV Hybrid Marijuana Seeds
Enjoy a unique experience when you purchase Bruce Banner Fast Blooming feminized cannabis seeds from Blimburn Seeds Bank. It is one of the best-selling Hybrid strains in the United States.
Our seeds are fresh and ready to germinate. Follow our Germination guide for best results!
Our Fast Blooming version of Bruce Banner has the ability to woo demanding growers and satisfy the desires of the most impatient gardeners. We've worked hard so that you would have a Bruce Banner Fast Blooming in your garden that would maintain the characteristics of its mother.
For the same reason, we can assure you that the production, the flavors, and especially the potency are the same as its original mother.
Origins of Bruce Banner #3 FBV Hybrid Cannabis Seeds
Spawned from a lineage of champions including OG Kush, Strawberry Diesel, our Bruce Banner #3 and a secret hybrid, this strain is part of the new line of rapid growing seeds from Blimburn Seeds.
As mentioned, this Fast Blooming version maintains the potency of its original mother with a THC of 19% – 23%. CBD is only 1%, so the punch will hit your head and body intensely.
Growing Bruce Banner #3 FBV Hybrid marijuana strains
Bruce Banner Fast Blooming is an easy and fast plant to grow. Indoors, flowering lasts 6 – 8 weeks, while outdoors, flowering takes place in early October. Even in this short amount of time, this plant produces a great harvest.
We recommend growing this strain outdoors at the end of autumn or first weeks of spring. This will allow the plant to reach harvest before summer ends, avoiding problems with humidity or fungi towards the end of the season.
Respecting the light schedules is necessary for the plant to develop properly. You can also use techniques like SCROG for indoor crops to produce a uniform plant with large tails full of flowers. Outdoors, techniques such as LST, cropping, and topping can help control the height. This helps to strengthen the plant and produce more orderly specimens that receive better sunlight during flowering.
This plant responds well to stress, achieving great harvests both indoors and outdoors. If you grow outdoors, be careful of excess heat. Try to use a mesh roof to filter the intense summer sun rays.
Bruce Banner #3 FBV Hybrid Weed Flavors and Effects
This fast-flowering strain has a complex flavor, combining diesel with pine fragrances and fruity flavors.
Without a doubt, this is the one for cannabis connoisseurs looking for flavors that are difficult to distinguish. Its aroma is a mix of earthy smells, more diesel, and hints of pine and fruits. The effect of this strain is powerful due to the high THC content provided by its genetics.
Bruce Banner Fast Blooming's punch is mental and intense. It manifests as a strong high that activates your mind, makes you laugh, and leaves you focused on the tasks of the day. When the rise softens, the effect becomes corporal and relaxing, without leaving you glued to the sofa.
Final Thoughts
So, you have chosen to grow some Bruce Banner #3 FBV Hybrid marijuana seeds of your own? This fast-flowering plant was spawned from a lineage of champions like OG Kush, Strawberry Diesel, and our Bruce Banner #3. Now you just need to know where to buy weed seeds online Bruce Banner #3 FBV Hybrid. The answer to that quandary is simple. Blimburn Seeds is the most trusted online resource for the highest-quality weed seeds you'll find anywhere in the world. Our talented pool of seed genetic specialists work day in and day out to bring you the best possible cannabis seeds in nearly every strain known to man. We back all of our seeds with our industry-leading germination guarantee. Our friendly customer care team is just a quick call away or you can visit our online cannabis seed bank by clicking any of the links above. At Blimburn Seeds Bank Store, we are as passionate about home-grown cannabis as you are. We look forward to helping novice growers get started and join experienced cultivators in achieving better crops with better strains!
Nothing Acts Faster Than Quality seeds.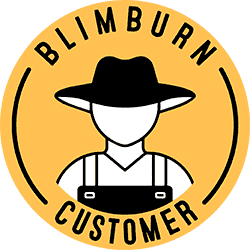 Just harvested! Wonderful! My friends Love Blimburn also!!!!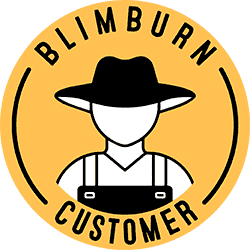 I bought the 9 for 9 deal and was very happy. I successfully grew two plants and now growing four more.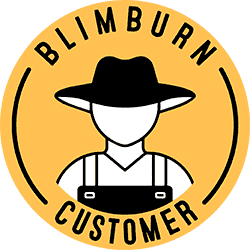 SEND A WEVIEW AND GET 15 BLIMCOINS