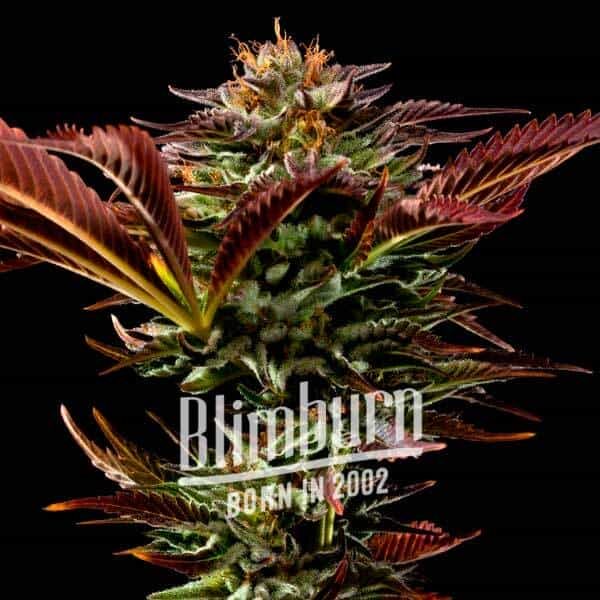 Alien OG Regular provides Kush x SFV OG IBL strength with an Alien OG Regular flavor profile.
| | |
| --- | --- |
| THC | |
| THC % | 18% – 22% |
| CBD | |
| CBD % | 0.3% |
| Lineage | Kush x SFV OG IBL |
| Type of Seed | |
| Genetic | |
| Yield | High Yield |
| Yield Indoor | 1.31 – 1.47 oz/ft² | 400 – 450 gr/m² |
| Yield Outdoor | 14 – 21 oz/plant | 400 – 600 gr/plant |
| Height | 4.92 ft | 1.5 m |
| Flowering Time | 8 – 10 weeks |
| Harvest Month | All Season |
| Beginner | For non Beginners |
| Medical | |
| Effects | |
| Flavor | |
| Terpenes | Alpha Cedrene, Alpha-Terpineol, Borneol, Camphene, Citral, Delta-limonene, Eugenol, Fenchol, Linalool, Nerolidol, Orange Terpenes, Phytol, Terpinolene |
Alien Og Regular Hybrid Marijuana Seeds
Enjoy a unique experience when you purchase Alien OG regular marijuana weed seeds, a mostly hybrid strain, from Blimburn Seeds Bank.Our seeds are fresh and ready to germinate. Follow our Germination guide for best results!
Origins of Alien Og Regular Hybrid Cannabis Seeds
Alien OG Regular Hybrid strain is a cross between Kush x SFV OG IBL. These legendary strains were created in California, which is great for hybrid lovers because the production and buds are amazing, compact, hard, and covered in resin. Its effect relaxes your body and gives you a great sensation of happiness that is ideal for people dealing with stress.
Growing Alien Og Regular Hybrid Marijuana Strains
Alien OG regular is a weed plant that produces from 400-450gr/m2 indoors and 500-1000 gr/plant outdoors and is an easy cannabis plant for expert and novice growers. This weed is ready to be harvested in 60-65 days and delivers hard and heavy buds. Buy Alien OG marijuana seeds for sale here! Blimburn Seeds Bank recommends performing the LST method from the fourth week of growth to improve light distribution and enhance flower size. If you plan to grow our regular seeds outdoors, we have developed a grow guide for optimal cultivation in any area of the world.
Alien Og Regular Hybrid Weed Flavors and Effects
Alien OG hybrid weed gives off an amazing terpene profile. The flavors are sweet and earthy with spicy notes. On the other hand, its effect is relaxing, reducing stress, and producing sensations of happiness.
Final Thoughts
So, you have chosen to grow some Alien OG Regular Hybrid marijuana seeds of your own? Alien OG Regular is a Hybrid-dominant strain crossing Alien OG Regular that provides Kush x SFV OG IBL strength with an Alien OG Regular flavor profile. Now you just need to know where to buy weed seeds online Alien OG Regular Hybrid. The answer to that quandary is simple. Blimburn Seeds is the most trusted online resource for the highest quality weed seeds you'll find anywhere in the world. Our talented pool of seed genetic specialists work day in and day out to bring you the best possible cannabis seeds in nearly every strain known to man. We back all of our seeds with our industry leading germination guarantee. Our friendly customer care team is just a quick call away or you can visit our online cannabis seed bank by clicking any of the links above. At Blimburn Seeds Bank Store, we are as passionate about home-grown cannabis as you are. We look forward to helping novice growers get started and join experienced cultivators in achieving better crops with better strains!
"Blimburn made things right👌 some testers next time would be even better 😍"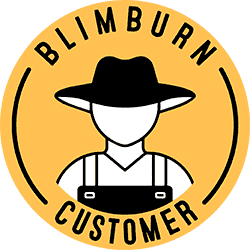 I cannot say enough amazing things bout this company, was just a text message away and repsoned very quickly, Product ordered and delivered – you can buy with confidence from Blimburn!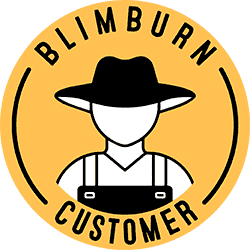 Fantastic results every time. TY Blimburn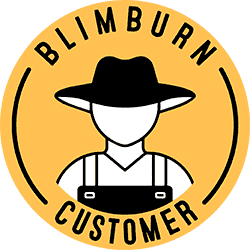 Write a review and get 15 blimcoins