From Blimburn Seeds, we bring you the best tips and tricks. Also, we are committed to all growers in the world to maximize their outdoor growing production. In other words, we will make you an expert grower and lover of our seeds.
Why choose SANTA MUERTE?
First, because it comes from the cross of typical Mexican Sativa per Original Haze.
Secondly, It is a plant that can reach 3 meters in height, therefore, if you grow this variety with good nutrients, trying to do a good job both in the growth phase and in flowering, you will get great harvests.
SANTA MUERTE is a strain of sativa tendency that produces a lot of resin, especially for making extractions, where you will be able to taste in an incredible way the great terpenes of this genetics with the flavor of haze and herb.
However, we didn't forget the most important thing. It has an indoor flowering period of 10 to 11 weeks, but we recommend 11 weeks for optimal maturation. Also, outdoors you can harvest your crop in mid October.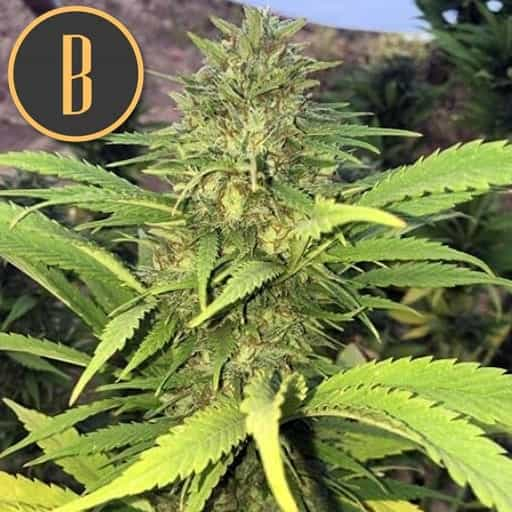 Do you think you can grow outdoors in the CANADA?
Yes, you can grow outdoors in the CANADA. First of all, please read our seven points carefully. Also, don't hesitate to contact us with your questions or to place your seed order. Finally, after this introduction we start with the tips and tricks:

Canada's climate is as varied as its territory. The vast size of Canada's territory offers everything from warm and humid climate zones on the Pacific coast to cold and polar zones in the arctic. Within these extremes, Canada has other climatic varieties. In other words, the areas closer to the north will have a colder climate. In conclusion, these colder areas have to be better conditioned for marijuana cultivation.

Also, to be clear about the area where we live. We must take into account other important factors in outdoor cultivation in the CANADA. Firstly, the temperature and hours of sunshine are very important. Also, the location where our small seeds of the SANTA MUERTE will then become large cannabis plants.
Next, a temperature calendar and hours of sunshine during the different growing months:
January February
Firstly, these two months are very important to look for a good growing area. Also, see the orientation of the sun.
Due to heavy frosts, the first two months of our plants' growth must be kept under cover.
March
• Indoor
April
• Indoor
May
• Hours of Sunshine in May: 15 Hours • Average Temperature: 3–16 ºC
June
• Hours of Sunshine in June: 16.5 hours • Average temperature: 8 –20 ºC
July
• Hours of Sunshine in July: 16.5 hours • Average temperature: 10–24 ºC
August
• Hours of Sunshine in August: 15.5 hours • Average temperature: 8–22 ºC
September
• Hours of Sunshine in September: 13.5 hours • Average temperature: 4–18 ºC
October
• Duration of the day October 1: 11.5 hours • Average temperature: -1–12 ºC
Also, this calendar with its hours sun and temperatures. Firstly, it's important to prevent. In other words, growers in southern CANADA areas must have canvases in the event of sudden rains or cold days.

The medium where we grow our SANTA MUERTE is important. Firstly, we have to be clear if we are going to grow directly on land or on pots.
If we grow our cannabis seeds in pots, we have no problem since we will use any soil on the market that is already fertilized and with its fertilizers.
Finally, if we cultivate directly on land. We advise to condition the soil first. In addition, remove the surface soil about 10cm and add worm humus to ensure the growth of the plant, red guano or dry bird guano, which you can buy in any garden store, to guarantee a great flowering and trichodermas, beneficial fungus for the protection of the roots and stimulate the microbiotic life of the soil.
These fungi will be your allies to get robust and high-yielding plants.
In conclusion, our culture medium is very important to obtain large resin buds from our SANTA MUERTE.

Firstly, photoperiod 12/12 is very important for the development of any plant. Secondly, at the Outdoor point we reflect how many hours of light our CANADA-grown plants receive. Finally, outdoors, most strains will naturally enter flowering when there are less than 15 hours of light daily.
Very important situation for daylight hours. Also, or just as important is light pollution. If our plants need 12 hours of light, they also need 12 hours to sleep.

Firstly, SANTA MUERTE is a quality strain and many growers have confirmed to us that it can be grown perfectly in any region of the CANADA.
In other words, we are very proud to work hard for great results. Also, it is a plant that grows vigorously when we provide quality nutrients.

Finally, we reached the most anticipated point. After a long time of cultivation comes the harvest. Now it's time to harvest your marijuana, the result of your effort is near.
Firstly, the best time to cut our marijuana plant is when several factors appear.
Color change of the pistils. Firstly, pistils are born white. However, as harvest time approaches, they change from white to brown.
Color change of our leaves. Firstly, we will notice how the leaves start to pick up a yellow color. This is due to the lack of nutrients and is a trigger for our marijuana plant to be ready.
Observe the trichomes. Observing trichomes throughout the plant stage is important. Finally, the change from crystalline to amba color is a big trigger that our marijuana plant is ready to be harvested.

Firstly, SANTA MUERTE is a sativa strain. Secondly, it has a quality lineage because it was born from a cross of Mexican per Original Haze.
Also, its effects on your brain are strong with powerful energy, social and euphoric is special for people suffering from depression and for motivation and for having extra energy in the day.
Finally, the set of terpenes that make up this quality strain provides herbal and citrus flavor with an effect that finishes in a great sensation of energy.