Marijuana, weed, and cannabis are all common names for the cannabis plant. The cannabis plant is a type of flowering plant that is native to Central and South Asia. It has been used for centuries for medicinal and recreational purposes. The main active ingredient in cannabis is THC, or tetrahydrocannabinol. THC is responsible for the psychoactive effects of cannabis, which is what gives it its recreational use. There are also other compounds in cannabis, such as CBD, or cannabidiol, which have been found to have medicinal properties.
There are many different strains of cannabis, and they can vary in their THC and CBD content. Some strains are high in THC and low in CBD, while others are high in CBD and low in THC. The terms marijuana, weed, and cannabis are often used interchangeably, but they can have slightly different meanings depending on the context. Marijuana is often used to refer to cannabis that is grown for its psychoactive effects, while weed is often used to refer to cannabis that is grown for medicinal purposes. Cannabis is the scientific name for the plant and can be used to refer to both recreational and medicinal use.
What the weed has a lot nickname?
According to David Bienenstock, author of "How to Smoke Pot (Properly): A Highbrow Guide to Getting High" and former editor of High Times, a cannabis magazine, the plant has so many nicknames because it has been illegal for so long. "Any underground culture develops a coded language," Bienenstock said, allowing people to discuss their activities without getting caught.
However, now that the 90-year history of cannabis prohibition in Canada is coming to an end, "the words we choose affect the way we make policy," he said. "Each word has a slightly different shading." This article examines which words governments want people to use, which terms journalists are using, which term could be considered the coolest, and which is falling out of favor due to its troubled history.
Cannabis
"Cannabis" is the preferred term according to Health Canada spokesperson Tammy Jarbeau because it encompasses a wider range of products than the term "marijuana," which is defined as just the dried flowers, leaves, stems, and seeds of the cannabis plant.
The word "cannabis" is being used in recent government bills because it aligns with the definition of cannabis in the federal Cannabis Act, according to Paul Bradley, a spokesman for the New Brunswick provincial health department.
But that's not all, because in the case of the legislators of the weed legalization law in Illinois, the word cannabis was also used, managing to position it as a more universal terminology. The 600-plus-page bill legalizing recreational marijuana and the state law legalizing medical marijuana in 2013. A lead sponsor of the recreational cannabis bill said lawmakers were uncomfortable using the word marijuana and wanted to stay out of the loop. scientific name due to the controversial history of the plant. Several dispensaries and industry groups have also moved toward using the word cannabis instead of pot or weed, according to some, to emphasize the drug's medicinal benefits.
Marijuana
The term "marijuana" or "marihuana," was originally used to refer to the drug in Mexico starting in the 1840s. It gained popularity in the United States at the turn of the century when American newspapers published English-language articles from Mexico that often focused on crimes committed by individuals under the influence of the drug.
According to Campos, marijuana had a negative reputation in Mexico prior to its association with similar negative connotations in the US, as it was commonly associated with lower class Mexican individuals such as soldiers or prisoners.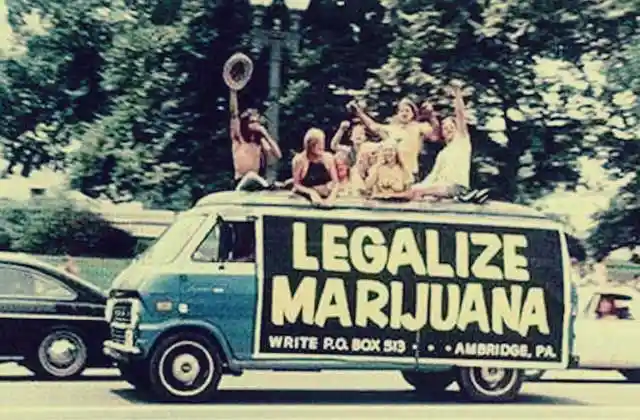 According to one theory, the term "marijuana" or "marihuana" became popularized by Harry Anslinger, the first commissioner of the Federal Bureau of Narcotics, who is widely credited with initiating the War on Drugs in the United States. While attempting to get senators with large immigrant populations to support a federal ban on cannabis, Anslinger emphasized the Spanish-sounding term "marijuana" in order to depict the plant as a foreign threat to the United States.
According to Bienenstock, those who wanted to demonize the plant used the exotic-sounding term "marijuana" to create a negative association in people's minds. In October 2017, Shawn Cleary, a councilor with the Regional Municipality of Halifax, received national attention when he stated that the term "marijuana" was racist and that he would no longer use it.
It is likely that the term "marijuana" will eventually fall out of use, as many people today want to change the negative perceptions surrounding the plant and do not like the term.
Pot
There is a popular theory that the word was abbreviated from the Spanish expression "potación de guaya," or "potion of grief," which was supposedly a glass of wine or brandy mixed with marijuana in the early 20th century, according to Riggle (linguist at the University of Chicago), although he says there is really no evidence to prove this origin of the word "pot" as it is used today. He said it could also refer to a tea pot, referring to early uses of marijuana-infused tea, although there is little evidence to support that either.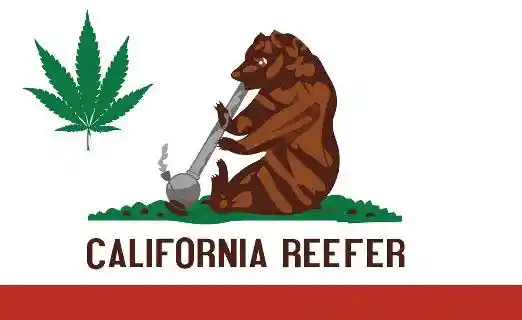 Others believe that the term Pot came out of the underground. In addition, they attribute to the media that the Pot concept is not as popular as that of "marijuana" since the latter term is more used in the news of the day when talking about the plant. So, the use of the word Pot was left for the streets and also to use it among friends.
Weed
This AKA, which nicknames the plant "weed", traces its origins to 1930s Harlem, and is understood to be "the term of choice for those in the know." Television programs such as Vice's Weediquette and the Showtime drama Weeds, and also the sea of ​​online content about "Weed" have made this term tremendously popular among users and connoisseurs of the plant, its flowers and extracts. Although it enjoys a lot of popularity in official documents whether from politicians or a doctor, you will not see the word Weed since it is not considered "appropriate" for the same reason, "cannabis" will continue to be the word that predominates.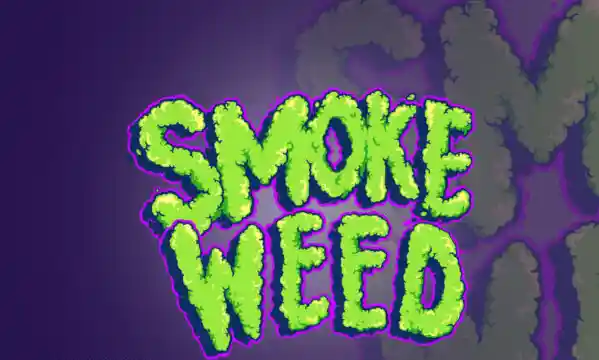 According to historian Isaac Campos (University of Cincinnati), the term could be a shortened version of the word "locoweed," a type of plant that grows in southwestern and northern Mexico. This plant was often consumed by cattle or horses, but had adverse effects on them. In late 19th century Mexico, this word was sometimes used interchangeably with marijuana, so when information about marijuana began to reach the US, the two plants became conflated. Riggle (Linguist, University of Chicago) mentions a 1913 bill from California that attempted to criminalize the cultivation of marijuana, referring to the drug as "locoweed."
Chronic
This term began to be used in a massive way since 1992 with the appearance of the Dr. Dre album called, "The Chronic by Dr. Dre" in which super potent marijuana is dubbed "Chronic." And it is estimated that there are no records either in the media, as in literature or even in music that before the release of Dr. Dre's album, it was used. Apparently this term, which does not enjoy great popularity, remained rooted in the underground and even among some of the most faithful fans of Rap who to this day follow old music stars like Dr. Dre or Snoop Dog. , among others from that golden era of Rap!
In any case, there is a variety of Chronic from the old school which stood out for its potency, even more so in the 90s when the Chronic genetics weed did not yet have the super potency levels as it does today. In fact, from Chronic genetics, during the last 30 years, a series of weed strains have appeared that have earned their place in the cannabis world, including some genetics rich in CBD and for medicinal use. Buy now the Chronic strain here in Blimburn seeds.
Great seeds of pot for growing in 2023
We do not want you to be left with doubts about which weed genetics you can grow this 2023. For this reason, we have prepared 3 recommendations that will satisfy your tastes and needs, since we bring you super fast varieties, heavy yields and buds magnify.
Northern Lights x Chronic
The Northern Lights x Chronic variety is a hybrid of two iconic strains and much loved by growers such as Northern Lights and Chronic. This strain is ideal for both indoor and outdoor cultivation, thanks to its resistance and its adaptability to different environments. Northern Lights x Chronic yields heavy, reaching up to 28 oz/plant outdoors, and indoor plants can reach 1.97 oz/ft2. When it comes to THC levels, Northern Lights x Chronic has a high THC content of 15%-19%, giving her a powerful and long-lasting high. Users can expect to feel a sense of joy, euphoria, and relaxation, as well as an increase in appetite.
Northern Lights x Chronic buds have an aroma of pine and soft herbs with a sweet and fruity touch. As for the flavor, a pine and lemon flavor predominates, with fruity and sweet notes. When it comes to flowering time, Northern Lights x Chronic plants take about 8-10 weeks to flower. At the end of their growth cycle, Northern Lights x Chronic plants produce dense, resinous buds, packed with trichomes and ready to be harvested.
Love POTion Auto
Love Potion Auto is a very versatile and easy to grow autoflowering strain. It is known for its good production indoors that reaches 1.64 oz/ft2 and outdoors you can get up to 21 oz/plant. In addition, it has a fast cultivation time that goes from 7-8 weeks from germination to harvest. Regarding THC levels, Love Potion Auto has a medium-high THC content ranging from 14%-16%, which gives it a balanced and relaxing effect, which is mixed with happy sensations. Users can expect to feel a sense of euphoria and relaxation, as well as a boost in mood and creativity.
Love Potion Auto buds have an aroma of tropical fruits and fresh grass, with a sweet and fruity touch. As for the taste, a flavor of tropical fruits and herb predominates, with sweet and fruity notes such as berry and mango. At the end of their growth cycle, Love Potion Auto plants produce dense, resinous buds, packed with trichomes and ready to be harvested.
Critical 47
Critical 47 is a very popular marijuana strain due to its unique genetic qualities. This variety is known for producing high quality buds, one of the highlights of Critical 47 being its high medicinal value. This strain has analgesic and anti-inflammatory properties, making it a great choice for relieving pain and inflammation. It has also been shown to have a relaxing and calming effect, making it ideal for people seeking natural relief from stress and anxiety.
In terms of its extractability, Critical 47 is a highly versatile strain that can be used to make a wide variety of extracts, including oils, resins, and crystals. These extracts are highly concentrated and can be used in a variety of ways, such as vaping, smoking, or making edible products.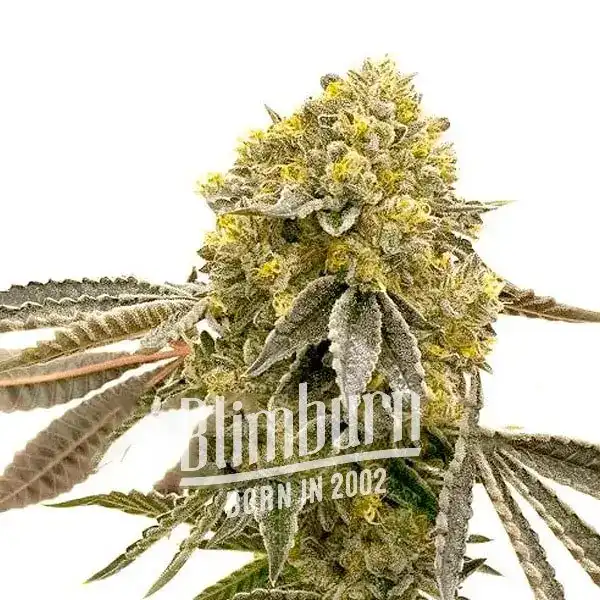 When it comes to THC levels, Critical 47 has 15-18% THC content, making her a potent strain that can deliver powerful and long-lasting effects in users. Regarding its flavor and aroma, Critical 47 has a tropical fruit flavor and a sweet and fruity aroma. These characters are one of the reasons why this variety is so popular with growers and consumers. Flowering time for Critical 47 plants is approximately 10-12 weeks. This makes her an attractive option for growers looking for a bumper harvest.
Now you know why the weed is called in different ways and you understand the historical context and the moments that led to the plant having so many names. Remember that you can buy cannabis seeds here at Blimburn seeds, so that you can grow and harvest the best marijuana. Do not forget that you can continue discovering more content on our blog and if you have any questions you can contact our team of experts who are waiting to help you. See you in the next blog.