This year, Thailand has begun to experience green fever since cannabis has been decriminalized in the country, making it the most progressive nation in Asia on issues related to weed. Since June 9, the inhabitants of Thailand have been able to grow an unlimited number of cannabis plants because it has been removed from the list of narcotics and it has become legal to have your marijuana garden.
Even the sale of buds in Coffee shops or Dispensaries has become legal in the southeast Asian country. However, this new regulation is not the one that makes Thailand the most pioneering country in Asia. Before 2018, it had become the first country in southeast Asia to legalize medical cannabis and now, it became the first to decriminalize cannabis with a THC level of less than 0.2% for personal use in January 2022.
But this is not all because Thailand's health minister, Anutin Charnvirakul, has announced in a Facebook post that he wants to distribute one million cannabis plants with a THC level of less than 0.2% to households around the country exclusively for medical purposes. However, in the event that you want to use cannabis for commercial purposes, licenses are needed. Organizations and companies that wish to grow cannabis plants for commercial purposes must request permission from the authorities.
Thai companies, entrepreneurs, and foreign investors have to register through Pluk Kan, a mobile application developed and operated by the Thai Food and Drug Administration (FDA) to sell cannabis products that contain a THC level of less than 0.3%. Citizens or residents of Thailand who cultivate cannabis plants only for their personal use do not have to apply for permits and can do so freely, according to FDA authorities.
Cannabis and Metaverse in Thailand
The metaverse of cannabis in Thailand allows people to access cannabis businesses through virtual reality technology through a business model called Cannabis Digital Asset. These measures are taken by the Thai government becuase in recent years, Thai beverage and cosmetics companies have rushed to launch a wide range of cannabis products as the local market demands them.
The best strain for growing in Thailand
Now, we will share our recommendations for your home cultivation of cannabis in Thailand where we understand the climate is tropical with high temperatures and humidity. Here are the ideal cannabis strains to allow you to have the best cultivation of weed in your home:
Purple Thai Regular
Now, let's start with this delicious and classic variety that bears the name of Thailand as it is called Purple Thai. It is a crossing of Purple Haze x Meao Thai and is a mostly sativa type. As we know, most sativa varieties tend to have a longer flowering period and in this case, Purple Thai is no exception because it takes between 11 and 13 weeks to complete flowering.
Here, we recommend the regular version of Purple Thai because we know that these seeds deliver plants that are stronger with extra potency and can better withstand factors such as high temperatures and humidity which are very present in Thailand. Another point in favor of this strain is that as we have already mentioned in other blogs, with regular genetics, you can develop your own seeds if you find a male who will give you pollen with which you will be able to pollinate the females that you have in your yard.
The sweet flavor with blackberry notes is very marked in this strain which delivers harvests of 350-400 gr/plant outdoors. If you grow it indoors, you can get the same number of grams of delicious buds. In addition, the sensations that it provokes in each smoke are of relaxation and happiness, boasting THC levels that range from 22%-24%.
Maui Waui
Maui Waui is an incredible sativa that hits hard in your head like no other, causing euphoric effects, releasing stress, and calming pain. By growing this variety, you will collect remarkable harvests of up to 900 gr/plant outdoors and if you do it indoors, you will collect about 350-400 gr/m2 of sativa buds after a flowering time of 9-11 weeks. The potency of Maui Waui flowers ranges from 14%-19% THC with low levels of CBD and with buds that deliver sweet flavors with notes of tropical fruits and citrus. Without a doubt, smoking the flowers of this strain is an uplifting experience that takes the senses to the next level.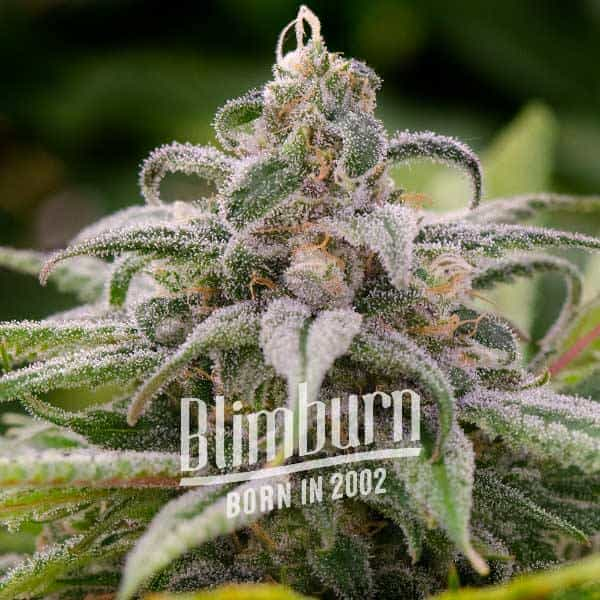 There is no doubt that this is another variety that withstands high temperatures and humidity as it can resist between 25ºC and 29ºC as a maximum temperature. For this reason, it can be grown indoors or outdoors, although we recommend growing it in a greenhouse in areas where it rains or has high humidity to avoid the proliferation of fungi and other types of diseases.
Colombian Gold
This variety is typical of Colombia and is originated from a variety called "Santa Marta" which is an area of ​​Colombia that mixes high temperatures and coastal humidity with the cool of the mountains of the "Sierra Nevada de Santa Marta". In addition, it is mostly sativa with a flowering that takes between 75-80 days. This strain delivers cerebral and euphoric effects that put you in action and energize your day, making it an ideal variety if you need extra energy.
To achieve maximum performance, you will need your Colombian Gold plants to have as many hours of direct light as possible. If there is excess heat, try to protect them with some mesh to filter the sun's rays and use a fan to cool the air around you. The buds are dense, although not 100% compact like other hybrid varieties which allows for decent aeration, although it is always good to be vigilant to avoid problems with mold and other types of fungi, especially if the humidity is too high.
Regarding the qualities of this strain, we tell you that it has THC levels that range from 16%-19% with harvests that range from 450-600 gr/plant when you grow it outdoors and if you are an indoor gardener, harvests of 350-400 gr/m2. For indoor crops, we recommend using cultivation techniques such as LST and Scrog to be able to obtain the maximum yield from the plants you grow.
Chocolate Thai
First of all, we want to clarify that this is not a variety for beginner growers as it requires a lot of work. Therefore, we recommend it to more experienced gardeners. Chocolate Thai produces a good amount of buds outdoors with surprising harvests of 900 gr/plant and indoors, it gives you 550-600 gr/m2. The buds usually have an average production of trichomes and stand out for their lemon flavor with notes of tropical fruits and exquisite sweetness.
Chocolate Thai produces an effect that can be defined as a powerful body relaxing which comes from the expression of the 18-22% THC levels. This modern version is great for commercial growers because they will have great harvests in a short time as it only takes 60-65 days of flowering. This also does not allow the appearance of pests, fungi, and other types of diseases because it is very short. But that is not all because lovers of varieties with exotic characteristics find beautiful colors in this variety as its buds mature and define orange colors in their pistils which stand out together with the fragrance that they emanate.
Jamaica
Jamaica is a mostly sativa strain that comes from an autochthonous variety, that is, from the caribe island. It is characterized by its energetic and cheerful effects which stimulate your creativity. It is possible to grow it indoors, outdoors, or in greenhouses which is the best place for tropical climates such as Thailand. To flower, it only takes between 42 and 49 days which makes it a very fast producer of buds, producing between 550-600 gr/plant outdoors and about 400-500 gr/m2 of flowers indoors.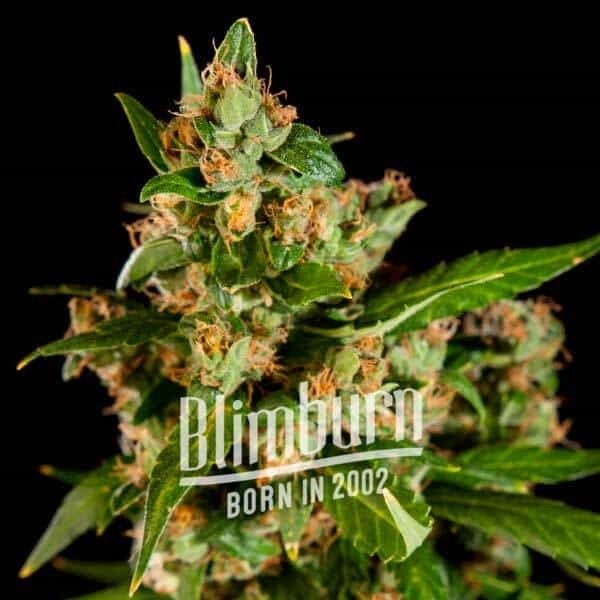 This type of variety requires many hours of direct light. In case you grow it in a greenhouse and you cannot give it more than 6 or 8 hours of direct light, we recommend that you use a complementary lighting system so that the plant develops optimally from growth to harvest. Another important detail is that because it has ancestors from the Caribbean, it can withstand heat and humidity well, although you do not lose anything by inspecting it daily and taking notes to see how it behaves with the weather, temperatures, and humidity. This will also help you prevent any type of disease and optimize your crop.