It can be accurately stated that society's perspectives on marijuana have been changing. Currently, 21 states allow for adult recreational use and most other states permit medical use with varying restrictions. The use of marijuana appears to be here to stay. In light of this, the following information will help make using marijuana safer.
Use legal Marijuana
Optimize Your Cannabis Experience by choosing the Legal Market. If you live in a state where marijuana use is legal, either for medical or recreational purposes, it's recommended to buy it through the legal market instead of the black market, despite the lower prices. Although some state programs may have flaws, buying marijuana through legal channels usually provides benefits and protections:
– The product is monitored from its production to its sale, ensuring its quality and safety. The marijuana is tested for potency and to make sure it is free of contaminants, such as heavy metals, prohibited pesticides, fungi, and lead.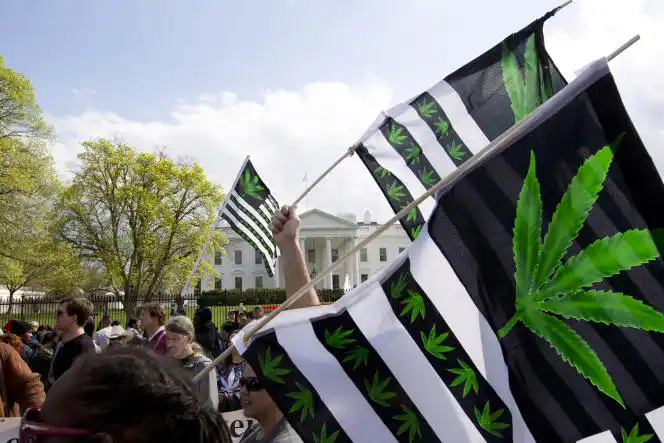 – Labeling is more precise and informative, letting you know what you are consuming. Different strains of marijuana have different effects, so it's essential to understand what you're taking.
– In states where it's legal, buying marijuana from illegal sources is still a criminal offense.
– If a contaminated product is found, there's a possibility of a recall.
– Legitimate transactions can improve communication with healthcare providers and reduce the stigma that affects medical users.
Maximize Your Legal Cannabis Experience by Being Mindful of These Considerations
– Safety and oversight are not foolproof, but it will improve once there are established federal regulations.
– Do not rely on dispensary employees to make medical recommendations when buying marijuana. These questions should be answered by healthcare providers, although many are still catching up on the marijuana issue.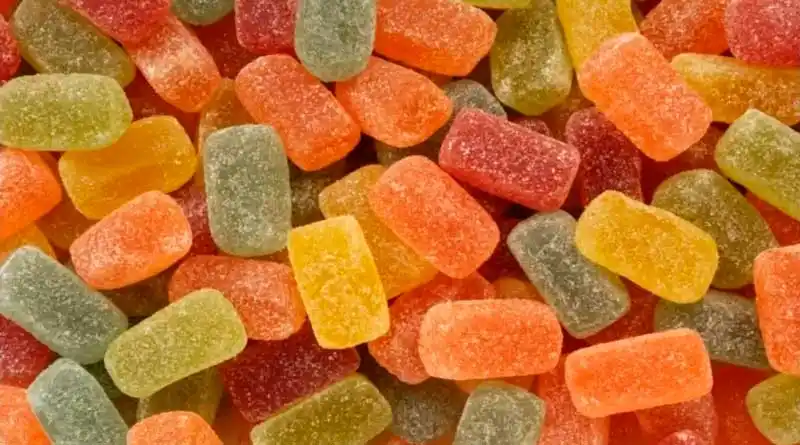 – Be cautious of the dosages you take. Don't be pressured into purchasing a product that's too potent for you.
– Not all products are safe to have at home, such as THC-laced sodas, chocolates, or gummies that could easily be overconsumed by children or pets.
Be Cautious of Potency
One of the easiest ways to encounter problems with marijuana is by taking an excessive amount of its primary active component, THC. As with any medication or drug, it's safer to use the smallest effective dose for the shortest duration. The potency of cannabis flower has significantly increased compared to the 1970s. People who haven't used marijuana in recent times may unintentionally overconsume, thinking it's the same as what they used to have.
Taking too much cannabis or using a product with a potency that's too high for you can lead to a severe panic attack, which could result in a trip to the emergency room. To avoid these adverse effects, it's important to start with a low dose and increase gradually, especially if you're new to or have recently resumed using marijuana. Be cautious with edibles, especially if you make them yourself, as consuming even small amounts of batter can result in ingestion of marijuana.
Concentrates, such as wax, shatter, or crumble, contain extremely high levels of THC, but often lack other beneficial cannabinoids like CBD, which can help alleviate some of the negative effects of THC. The THC content in concentrates can range from 40% to 90%, making it easy to overconsume. Start low and go slow, and avoid these products if possible.
Who Should Avoid Cannabis Use?
As with all medications, including medical cannabis, there may be exceptions, but generally speaking
– Teenagers should avoid using cannabis as it can negatively impact brain development.
– Pregnant and breastfeeding women should abstain from using cannabis due to potential harm to the developing brain.
– Individuals with a history of psychosis or a family history of schizophrenia should avoid cannabis use, as it may worsen their condition.
– If you are struggling with controlling your cannabis use or if it is escalating, seek professional help.
Considerations for cannabis use
– In order to protect your lungs, avoid smoking cannabis. Instead, opt for alternatives such as a sublingual tincture, edible, topical product, or dry herb vaporizer.
– When smoking cannabis, only inhale for a second or two, as holding the smoke for a longer period does not increase the effect but can cause irritation to your lungs.
– It is recommended to not operate a vehicle for at least four hours after smoking cannabis and to wait eight to twelve hours after consuming an edible before driving.
– Make sure to discuss your cannabis use with all of your healthcare providers to ensure coordinated care and avoid potential drug interactions.
– For those in safety-sensitive jobs, avoid using cannabis for 24 hours prior to your shift and refrain from using it while on call, caring for a sick relative, or in charge of children.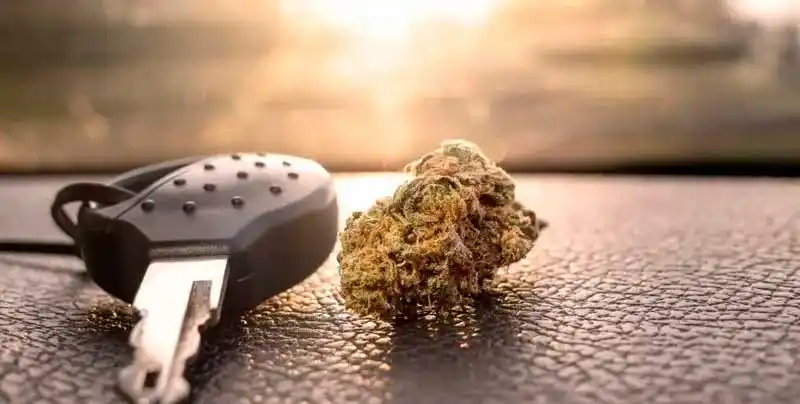 Different Ways to Safely Consume Marijuana
There are various ways to consume marijuana, including the popular methods of smoking joints and eating edibles. Other options include using water pipes or bongs, and technology-driven vaporizers, which can provide a cleaner air supply and maximize the potency of the cannabis. On the other hand, there are extracts such as Rosin, Hashish, and BHO that can be consumed using any of the previously mentioned methods (joints, vaporizers, pipes/bongs, etc.). In this article, we'll explore different ways to consume cannabis safely, ensuring that you can do so without putting your health at risk.
How to Ingest Cannabis via Eating
Consuming cannabis through eating is considered to be one of the safest methods. However, it is important to note that the effects may be stronger and take longer to kick in compared to inhaling. The onset of the effects may be delayed by one hour or more and the effects typically last longer. Experimenting with different products and dosages is crucial in finding the right method for you. The metabolism of the cannabinoids is different when ingested, which can lead to varying subjective effects for each individual.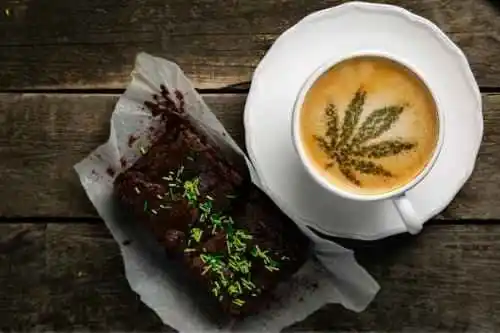 Start with a small amount of edibles and wait for 2 hours before increasing the dose, if necessary. Be careful with the dosage, as excessive amounts can lead to uncomfortable effects, especially with edibles. You can also try cannabis pills made with hash oil or ingest through tinctures or sprays. Start with no more than two drops and wait for at least an hour before gradually increasing the dose, as needed. It's important to find the ideal dosage to maximize your therapeutic benefits.
Safe topical use of medical cannabis for pain management
Topical application of cannabis products is a secure way to consume medication and can be highly effective in treating specific pains or health issues. Using cannabis topically will not induce a psychotropic experience. Choose this option for a safe and targeted approach to managing your symptoms.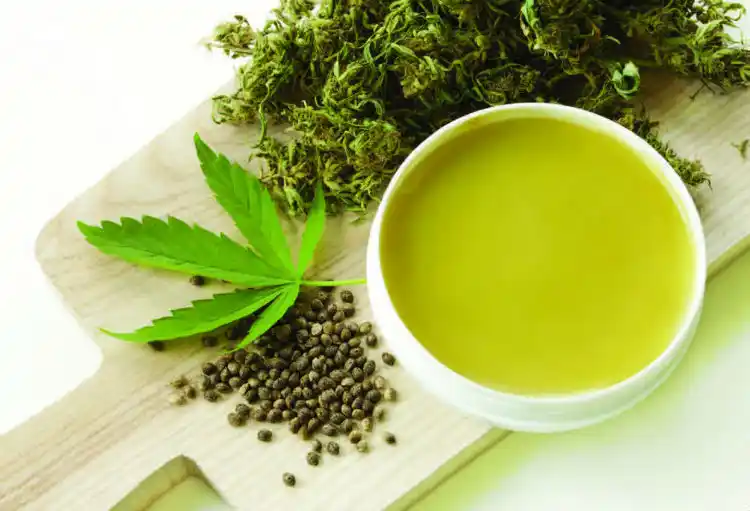 Inhale via Smoking
Because the effects are noticed or felt quickly, this is a good way to get immediate relief and find the best dose for you when choosing. Research has shown that smoking cannabis does not increase your risk of lung or other cancers, but because it entails inhaling tars and other potential irritants, it may produce unpleasant bronchial effects such as harsh coughing.
Smoke as little as possible. Try 1 to 3 inhalations and wait 10 to 15 minutes to find the right dosage. Increase dosage as necessary. Take smaller, shallower inhalations rather than deep inhales. Holding smoke in does not increase the effects; studies show that 95% of the THC is absorbed in the first few seconds of inhaling.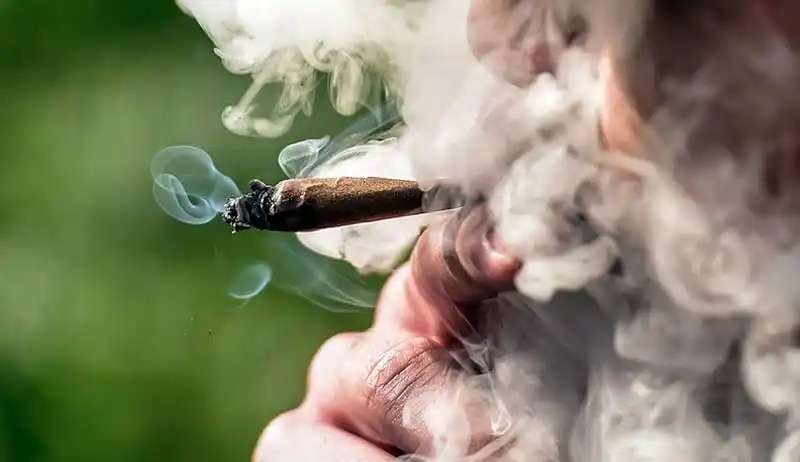 If consuming with others, for health reasons, try not to share the smoking device. If sharing, quickly apply flame to the pipe mouthpiece or wipe with rubbing alcohol to kill germs. To avoid inhaling unnecessary chemicals, use hemp paper coated with beeswax to light your medicine rather than matches or a lighter.
Inhale via Vaporization
Vaporization is the safest method of inhaling your medication as it heats the oil-rich cannabinoids to produce airborne vapor, avoiding combustion of other plant matter and significantly reducing the presence of tars and other irritants. Compared to smoking, vaporization also emits less odor. Invest in a high-quality vaporizer, or a hand-held option. If purchasing is not an option, consider building your own vaporizer.
Inhaling Through a Pipe/One-Hitter/Steamroller
For safe inhalation, opt for a glass, stainless steel, or brass pipe. For a more cost-effective option, consider a glass one-hitter, a small tubular pipe designed for a single dose.
Inhaling Through a Bong/Water Pipe
It's best to avoid using a bong or water pipe regularly as the water may absorb some of the THC and other cannabinoids, leading to the inhalation of water vapor or drops into the lungs. Additionally, it's important to avoid bongs made from plastic, rubber, or aluminum as these materials can release harmful fumes when heated or melted. If using a bong, make sure to change the water frequently to reduce exposure to germs and viruses.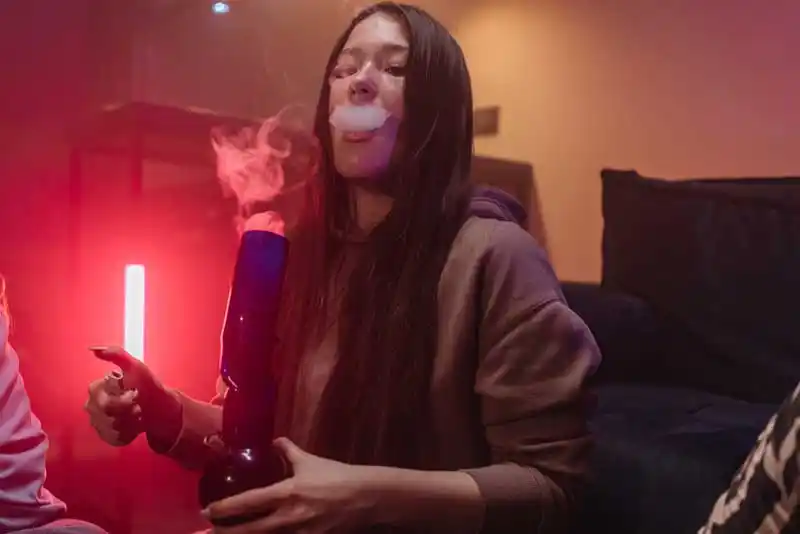 Avoid Synthetic Cannabinoids
• Synthetic cannabinoids (K2, spice, spike) are made from other types of plants (not cannabis) that are sprayed with chemicals.
• They are illegal, extremely dangerous and have even caused death in Illinois.
• If someone you know has used synthetic cannabinoids and needs help.
Recommendations for medium-high potency cannabis genetics
Now we are going to see what genetics we recommend for you to grow and consume at home. Each of these weed varieties can be found in our Blimburn Seed catalog and we recommend them because they have medium to high THC levels, therefore they are safe to use in case you are an inexperienced user. Remember that our online store has more than 800 cannabis strains waiting for you to grow in your next garden.
Big Bud Fast Version – Best Way to Consume Cannabis
Big Bud Fast Version is a a medium-THC 15%-17% cannabis strain marijuana variety with potent and relaxing effects. As for its medicinal use, Big Bud Fast Version can be effective in treating conditions such as insomnia, chronic pain, anxiety, and depression. It can also be useful in treating stress and fatigue.
In terms of production, Big Bud Fast Version is a strain that can yield a generous harvest both indoors and outdoors. Indoors, it's possible to get between 1.31and 1.47 oz/ft2, while outdoors, up to 28 oz/plant can be obtained. As for its flowering time, Big Bud Fast Version blooms within a period of 60-65 days, making it ideal for growers seeking a quick harvest. Additionally, this strain is recommended for both novice and expert cultivators due to its high yield and ease of growth, making it accessible for anyone.
Hash Passion Regular – Best Way to Consume Cannabis
The Hash Passion Regular strain is a classic in the world of cannabis. This variety is known for its high yields both indoors and outdoors, producing between 1.31 and 1.47 oz/ft2 indoors and up to 21 oz/ft2 outdoors. Hash Passion Regular has a unique flavor and aroma profile, with hints of earthy, musky and spicy notes. Its potency is due to its medium-high THC levels , which can reach up to18%. This strain is known for its relaxing and sedative effects, making it ideal for those seeking relief from stress and anxiety.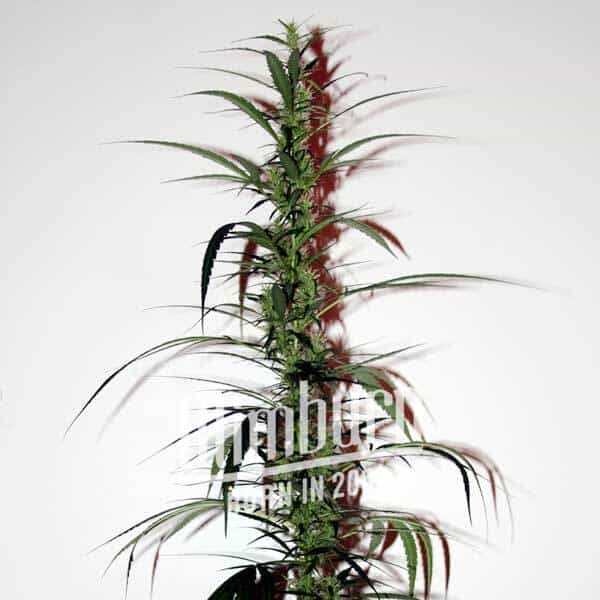 Both novice and expert cultivators should consider purchasing Hash Passion Regular seeds from Blimburn Seeds and growing them in their garden. Blimburn Seeds offers high-quality seeds and reliable support to ensure a successful growing experience. As the crops of this genetics are heavy, it is best to use nets in outdoor cultivation, which support the lateral arms that are filled with buds and indoors, do LST to stretch the lateral arms and allow light to penetrate better. in order to obtain more compact, thick and heavy buds.
Lowryder Auto – Best Way to Consume Cannabis
Lowryder Auto is a highly sought-after autoflowering marijuana strain among gardeners due to its speed and ease of cultivation. This genetics was created by crossbreeding a ruderalis plant with other sativa and indica cannabis varieties. As a result, Lowryder Auto is known for its short stature, quick flowering, and medium-low THC content, 12%-14%. The cultivation cycle of Lowryder Auto from seed to harvest is relatively short, with a flowering period of around 49-56 days. This plant requires little maintenance and can be grown in a wide range of conditions, making it ideal for beginner gardeners or those with limited space.
The effects of Lowryder Auto are potent and playful, delivering a strong cerebral punch that can leave the consumer feeling relaxed and happy. This strain is also known for its sweet and earthy flavor and aroma, with floral and herbal notes. In terms of yield, Lowryder Auto can produce up to 0.16- 0.39 oz/ft2 indoor conditions, while outdoor plants can produce up to 21 oz/plant. Overall, this strain is a popular choice for gardeners looking for a fast and easy crop with a good THC yield.