Based on the social changes that have existed in Canada and the USA, regarding marijuana and how the public's vision regarding the herb has changed, both for medicinal and recreational use then, edible marijuana has become one of the most popular products. consumed.
The above, because many users do not like to smoke, either due to the combustion of cannabis or due to the effects that it causes when smoked. Now, marijuana edibles these days encompass a large number of preparations that can range from post-lunch desserts as well as medicinal gummies, there is no denying that baking cookies or brownies remains an all-time classic.
Despite how popular these marijuana byproducts are, knowing how to make edibles requires a certain amount of knowledge, both cooking and marijuana, to make your perfect weed edible.
Because, people are looking for something that has a delicious flavor and is also powerful. Unfortunately, you will not have great results occupying your preparations with a pre-purchased mix on a cookie sheet, adding chopped grass with your favorite grinder and leaving said preparation in the oven. That is why here we are going to leave you the best recipes, tips and tricks to make the best pot edibles at home.
Let's get started
If what you are looking for is to obtain a delicious edible, more than caring about the potency of why you have at home, then you already have a step taken to make the best cannabis edibles. After this you should have six large eggs, two sticks of unsalted butter, vanilla extract, sugar, all-purpose flour, baking powder, and fine salt.
Also, it is necessary to have a baking sheet lined with parchment paper to prevent the preparation from sticking to the mold, a weed grinder, a food processor, a wooden spoon, a cheesecloth and two large pots.
Select the best marijuana
Just like when you want to smoke your marijuana looking for a certain trip or defined sensations, to make your cannabis edibles, you need to select the variety that you are going to use very carefully and depending on the product you want to obtain. We can ask ourselves, do I want an energetic trip or something more relaxed? Despite the fact that weed will hit everyone differently, we can say that sativa genetics give energy to consumers and indica genetics are better for relaxing and sleeping.
Do you want potted edibles to fill you up for running a marathon? Well, in this case we suggest Sour Diesel, Santa Muerte, Cindys 99, Afghan Hawai x Laos x Jamaica, Maracuya, Pure Haze, Dream Queen or Sweet Island. But if you want something more relaxed such as to be watching series and movies relaxed on the sofa or reading a book, it is better that you select type varieties, Chemdog #4, Grizzly Purple Kush, Narkosis, Kabrales or Alien OG.
Decarboxylate the weed with which you are going to cook
First of all, marijuana without being burned is not going to hit you because in order for it to release its cannabinoids such as THC it needs to be combusted or also decarboxylated. The most common case is that people smoke marijuana, rather than eat it, so this step is important when making weed edibles.
Due to the above, it is that to make marijuana edible, that they succeed in hitting their consumers, it is necessary to prepare the herb. An important fact is that the boiling temperature of THC is 314ºF, and heating cannabis too long for too long will result in reduced potency. But don't worry because the process itself is simpler than you think;
First, you need to preheat your oven to 240ºF. If you have an oven thermometer to measure the real temperature of the oven, even better, since you will have certainty that you need.
Carefully place the weed on the oven tin with some space, in order to avoid that the parts of the marijuana stick together, one on top of the other.
You must maintain the temperature of the oven and leave the weed between 30 – 40 inside it. It is important that you look at the pot every 5 or 10 minutes to see what tones it takes and according to the tones that you want, to avoid burning.
You must remove the marijuana from the oven, and proceed to grind it so that the larger pieces are well crushed. The finer the pot is, the easier it will get into the rest of the mix.
Now, the next step is to make the famous "cannabutter", since this cannabis butter is the one that will deliver the exquisite stick to your cannabis edibles: Here we share a version simmered in wafer that is easy to make and considered the best "cannabutter" in the United States and North America.
Starting with the realization of the Cannabutter, it is necessary that in a medium saucepan, boil a liter of water in the kitchen. Once the water comes to a boil, add your sticks of butter and let them melt completely.
After this, add your marijuana and reduce the heat to a simmer. The real key here is that the herb should always be floating between 1.5 and 2 inches from the bottom of the pan.This process will take three hours and should be done over low heat, until the mixture begins to thicken on top.
Then, you should take the butter and marijuana mixture and put it in a container lined with paper, to prevent the mixture from sticking. With a spatula you can remove every last drop of "cannabutter" to let it cool in the refrigerator for 1 hour, until it becomes like a spread, both for its consistency and texture.
The perfect amount of cannabis for edibles
Despite the fact that marijuana varieties have different potencies, it is normal to think that the average THC ranges from 10% – 15%. Then, If you have about 7 grams of weed, each gram of cannabis bud has 1000 mg of dry weight, therefore, if a variety has approximately 10% THC, 10% of 1000 mg would be 100 mg. So for home cooking or baking, it's safe to assume that one gram of cannabis contains at least 100 mg of THC.
It is noteworthy that in some states in the USA, the serving for pot edibles is 10 mg of THC. For example; a cookie recipe makes 60 cookies. So, each cookie would have something about 11 grams, if you are a novice user of cannabis edibles then divide each preparation into 4 so that the punch is not so intense and allow a time of 1 hour, between each portion so that the trip do not hit you in a bad way.
Be careful not to screw up, because a lot of new cannabis edibles cooks find they eat a lot of their weed edibles, hence they have bad experiences. If you want to lower the euphoria a bit or simply the states caused by cannabis food, you can try trying pistachios or pine nuts, which contain pinene, a chemical that helps people's mental control, this could allow you to have a better experience, another trick that According to some users it works well, it is eating lemons, oranges and grapefruits since thanks to the citric acid and its terpenes it can help control the cannabis adventure.
8 steps for making cannabis cookies
During this article we have shared with you how to make cannabis edibles and now, we are going to show you how to make the famous cannabis cookies, which are the queens among lovers of edible cannabis and one of the most traditional.
Ingredients for cannabis cookies
Mixing Bowl.
Mold for cookie mix
4 gram of ground herb
Small saucepan.
Cannabutter
Step 1: Preparate the Cannabutter. With dedication and love, you must prepare the cannabutter, in this article we already explain how it is done for the same, we will not stop at this point.
Step 2: Begin by preheating your oven to about 350 ° F.
Step 3: You must decide how much cannabutter to use in the preparation. It is important that you do it knowing your level of resistance to cannabis, especially to edibles.
Step 4: Now, you must continue adding the rest of the ingredients to the mixture as indicated by your traditional cookie recipe. Here, you can add for example; dried fruits such as almonds or walnuts, among others.
Step 5: The mixing of the ingredients must be efficient and intense, to ensure that the cannabis butter is distributed evenly.
Step 6: You can put small balls of cannabis cookie dough on the baking sheet with a little distance between each ball, to avoid sticking or becoming misshapen. Also, it is possible to put the mixture into a container for cookies and leave them in the oven.
Step 7: Put the cookie sheet or pan with the mixture into the oven and bake for 10-15 minutes or until the cookies are golden brown on the top and edges.
Step 8: After taking the cookies out of the oven, you must let them cool for some time, this can take between 2 and 3 hours. When they are cold, you can consume the cookies and between one and another cookie you must wait at least 1 hour, in order to avoid bad experiences.
What are the best genetics to make edible cannabis?
For this, we are going to present you 3 varieties that are perfect for making cannabis edibles. We select these genetics for you for their flavor, for their potency and obviously, for their effects so that you have your weed edibles according to what you are looking for.
Santa Muerte
We recommend Santa Muerte because it is a mostly sativa variety with an intense, mental, energetic and euphoric punch. For this reason, the cannabis edibles with Santa Muerte will give you that energy you want for the day, however, we recommend that you consume small doses because the power of Santa Muerte can raise you more than necessary.
Another point in favor of this genetics is its flavor that has notes of haze and herbs, which makes it ideal to combine with edibles with mint or pineapple or lemon flavor, that is, super refreshing cannabis by-products. Now, imagine a Pineapple cake or a Lemon Pie cake made with Santa Muerte for sure, you are thinking that it is a galactic cannabis delight.
Chemdog #4
We leave you Chemdog #4 in these recommendations because, this variety mostly indica will help you stay relaxed in case, you want to make edibles that help you relieve pain, fall asleep or reduce your stress levels. Chemdog #4 is also a high-potency genetics for the same reason, we recommend that the edibles that you make with this genetics, consume them preferably at night so that you do not feel the overwhelming effect in the day, which can affect the your labors and at work.
We do not forget that the flavor of Chemdog #4 is rather citric and dominates the terpene limonene, therefore, the lemon flavor predominates. This means that desserts with more citrus flavors, and thus also cakes and pastries that have fruits such as orange, lemon, mango, green apple, among other fruits, will be mixed. great way with this marijuana.
Afghan Hawai x Laos x Jamaican
This anthology cross of Afghan Hawai x Laos x Jamaican is mostly sativa and is sure to get you high every time you consume the cannabis edibles you make with its buds. If you make cannabutter with Afghani Hawai x Laos x Jamaican you should be clear that the flavors you will feel are going to be a mix of earthy and woody notes that make you fly like the Caribbean wind with its tropical touches and leave a spicy aftertaste on your palate.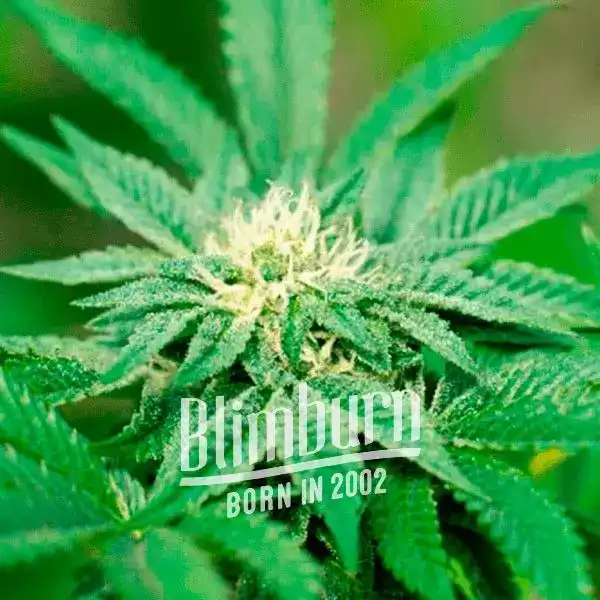 When you mix the cannabutter of this sativa variety with your preparations, be careful and use small amounts, because if you dose very intensely you run the risk that the final product is too powerful. If this happens, the high effect will leave you in the clouds in a way that you may not be able to control, which is why moderation in the consumption of cannabis edibles is always good.
At this point, you already know all the secrets and magic to make the best cannabis edibles, now it is in your hands to cook the most delicious recipes with marijuana. Before any question, write us a comment and we will answer you, since you are part of our community and that is important to us, we will see you on the next blog.